SIOUX CITY -- A little more than a month before North High School's Oscars-themed prom, Kate Johnson found her dress -- a red gown with a plunging neckline and pockets, a must-have feature for many teens.
"Everyone was telling me that was so late to be getting a dress," the senior said in early April, just days after purchasing the dress at Tip Top Tux/Dream Dress Express in Sioux City. "It gets stressful towards the end because there's just like slim pickings."
According to the most recent prom survey conducted by Visa, U.S. parents and teens spent an average of $919 on the dance in 2015. Costs, which were down 6 percent from 2014, included attire, limousine rental, tickets, flowers, pictures, food, accommodations and after party. A Yahoo Style survey reported that teens in the Midwest spent at least $610 on prom in 2017.
Johnson and classmates Maeve Coughlin and Hailey Hoogers put local student/parent spending on prom somewhere in the neighborhood of $700 to $1,000. They say attire will likely be the biggest prom expense, with dresses running $350 on average. The typical prom tuxedo rental is significantly less than a dress, averaging around $150.
"There's just no getting around it. Sometimes, if you get them online they're a little cheaper," Hoogers said of dresses. "If you go buy it at a shop, it's going to be a couple hundred dollars at least."
Coughlin said she thinks more students shop at brick-and-mortar stores than online retailers because they want to ensure their dresses fit.
"If you're spending three or four hundred dollars on a dress, you want to make sure it fits," she said.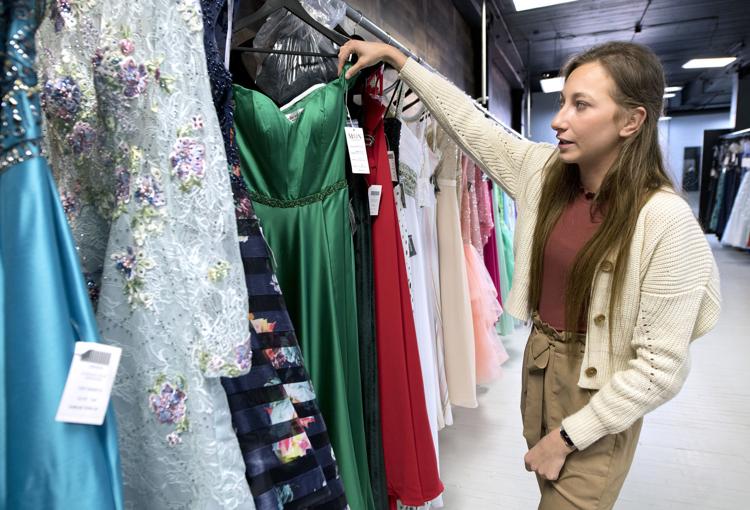 Last week, Allison Higgins, tuxedo manager at Tip Top Tux/Dream Dress Express, said the store was closing in on a goal of selling $100,000 worth of prom dresses. Ordering a dress generally takes four to six weeks. Add additional time for alterations.
While Higgins said some students going to prom in May start shopping for their dresses in December, she said it's not too late for those who put it off. 
You have free articles remaining.
"A lot of these can be sold right off the rack. Girls could come in and get it the day before prom," she said. 
Higgins said tuxes can be rented the week of prom, although she said ideally, staff would like guys to come in about a month before.
"That way we can really get them in all the colors, sizes and get them measured," she said.
So what styles are trending this year?
Coughlin said her classmates are going for a simpler look.
"It used to be like jewels everywhere was the trend," she said for dresses. "Now, it's more sophisticated almost."
That description is on par with what Higgins said Tip Top Tux/Dream Dress Express is selling. She points to a vivid green, satin dress with a sweetheart neckline and beading at the waist and says, "I'm pretty sure we sold this dress in three different colors to girls at all of the schools."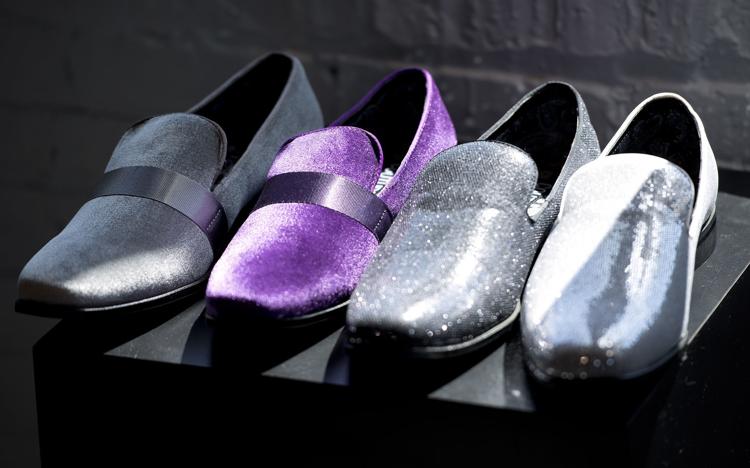 As far as the guys go, Higgins said all black is popular, although she said a paisley coat is getting a lot of attention. A lot of times, she said students walk in, having no idea what style of tux they'd like to wear.
"The boys are going kind of simple, as well, and a lot of times they're basing it off of the girls," she said. "We like to make it foolproof for the boys in a sense that if a girl gets her dress here, we'll let her go out there with a color match card and we'll pick out what color tux he's going to wear."