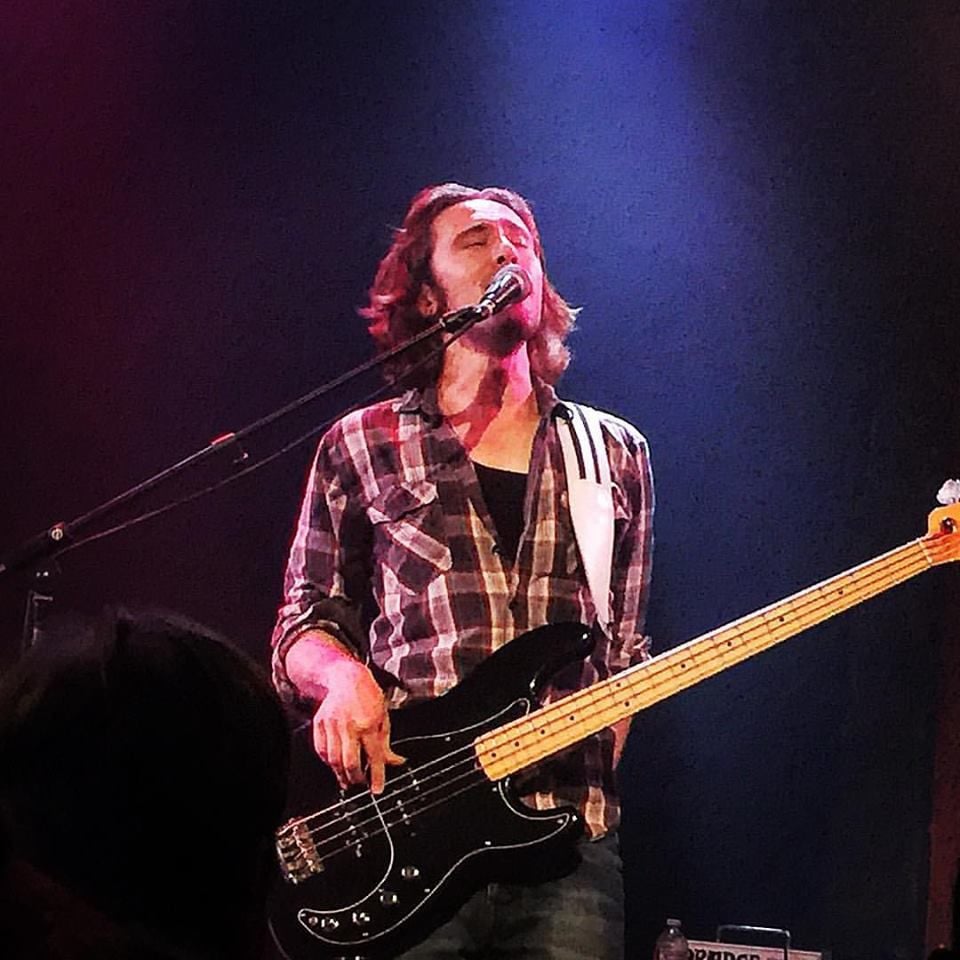 A budding musician and a self-admitted "theater nerd" growing up in Sioux City, Michael Luebke loved the vacations his family took to New York City.
That meant he'd be in the audience, watching the best shows the Great White Way had to offer.
Now 30, Luebke is seeing things from an entirely new perspective. He's playing bass in the band for an off-Broadway production of "Cruel Intentions: The Musical."
Based upon the campy 1999 movie -- which was, in itself, a reinterpretation of the 1988 Academy Award-nominated film, "Dangerous Liaisons," and a 1782 novel by French author Pierre Choderlos de Laclos -- "Cruel Intentions" is slated to run Nov. 17 through Jan. 29 at (Le) Poisson Rouge, a music venue in New York's historic NoHo District.
"I'm currently crashing on the couches of friends but I'm happy," Luebke said in a phone interview. "Being in a New York show has always been a goal. This could be the start of a lot of good things for me."
Indeed, music has always been a big part in the life of the 2005 East High School graduate. 
The son of John Luebke, founder and musical director of Sioux City Rockestra, and Shirley Luebke, founder of the Siouxland Youth Chorus and longtime head teacher for the Sioux City Community School District's music department, Luebke said he started playing cello at age 3.
Eventually, he learned to play bass, piano and drums.
'Since my parents are so involved in music, they understood why it was important to me," Luebke said.
This understanding allowed him to earn a degree from the University of Miami as well as beginning a career as an in-demand music director, arranger and producer in 10 musical theater productions in Los Angeles.
"I moved to Los Angeles seven years ago and discovered the theater scene was smaller than I expected," Luebke explained. "Either through timing or through friends, I started getting work on musical theater productions for 'Bare,' 'Spring Awakening,' 'tick, tick ... Boom!' 'American Idiot' and 'I Love You Because.'"
In fact, his music direction for "Dogfight" -- a musical theater adaptation of the 1991 River Phoenix movie --  was recently nominated for an L.A. STAGE Alliance Ovation Award, which is the Los Angeles stage equivalent of Broadway's Tony Award.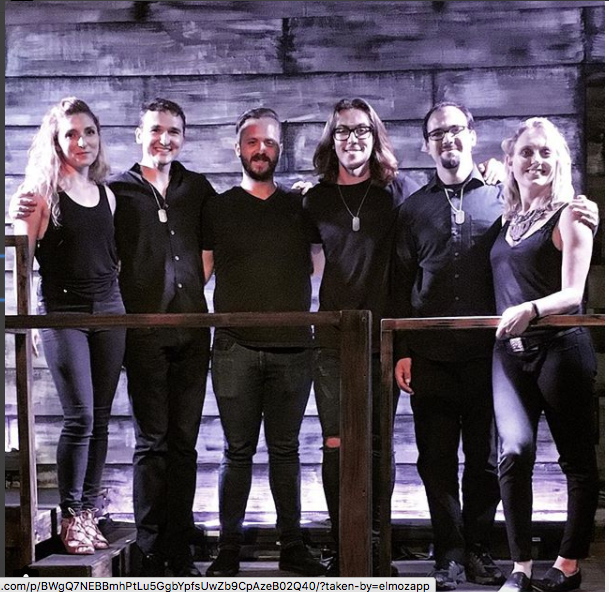 "That nomination is really exciting and completely unexpected," Luebke said. "We did 'Dogfight' for a small theater company but we were nominated opposite many big names and many big shows." 
Still, Luebke said he will be ecstatic to hear that the Ovation Award for Best Musical Director will go to "Elmo Zapp."
Um, who the heck is Elmo Zapp? Well, that's the professional name Luebke uses for himself.
You have free articles remaining.
"Elmo Zapp started as a joke name my dad used in college," Luebke explained. "I appropriated the name because it was memorable. Having a cool name was an ice breaker for me, since I'm a bit of an introvert."
Wait, how can a performer like Luebke be introverted?
"Put a bass in my hand and I'm fine," he admitted. "Without it, I'm not."
However, Luebke still wanted to move outside of his comfort zone. That's why he decided to move cross-country for the off-Broadway gig.
"I was involved with earlier L.A. productions of 'Cruel Intentions,' so I'm very familiar with the show," he said.
Chances are great that audience members will also be quite familiar with "Cruel Intentions"' '90s-era cover songs that include such favorites as The Cardigans' "Lovefool" and No Doubt's "Just a Girl."
"'Cruel Intentions' is definitely what they call a 'jukebox musical,'" Luebke said. "The music may be covers but the arrangements are new."
Arriving in New York less than a week ago, Luebke said he's still getting used to the city.
"I'm actually feel less stress in New York than I did in Los Angeles," he conceded. "When I'm on the subway, I'm alone with my thoughts. In L.A., I would be stressed out, driving from place to place."
Securing a steady job in the Big Apple also helps to put Luebke's mind at rest.
"That's a big part of why I'm here," he said. "I can do 'Cruel Intentions' and still do my own thing."
On his Facebook page, Luebke cites such musical theater luminaries as Stephen Sondheim, Lin-Manuel Miranda and Jonathan Larson as influences.
"I'd like to write my own Broadway musical," he said. "I wrote a musical in college and loved the experience."
Looking over the past seven years of his life, Luebke considers himself lucky for being able to follow his theatrical dreams.
"My parents have been so supportive and that means a lot," he said.  
This will certainly be important with Luebke trying his luck in the Big Apple.
"I'm excited about the future," he said. "I'm ready for this."