SIOUX CITY | Three years ago, after hearing the story of a woman in her 50s, who had been drugged, raped and forced to service men as a teenager growing up outside of Detroit, Franciscan Sister Shirley Fineran retired to her prayer room, where she sat and asked God for guidance.
"I felt called to do more than educate," explained Fineran, a licensed independent social worker and assistant professor of social work at Briar Cliff University. "I decided that I was going to develop a house for women who had been trafficked where they could come and live and be safe."
Fineran founded the nonprofit Siouxland Restoration Center to raise money to make her vision a reality. In April, she took possession of a spacious home on an acreage on the outskirts of Sioux City, which was donated by its previous owners.
In December, Fineran hopes to open Lila Mae's House, which she describes as a "place of healing," to seven women who have experienced sex trafficking. She said that referrals will come from local nonprofit organizations and that the women will be able to live in the home for two years.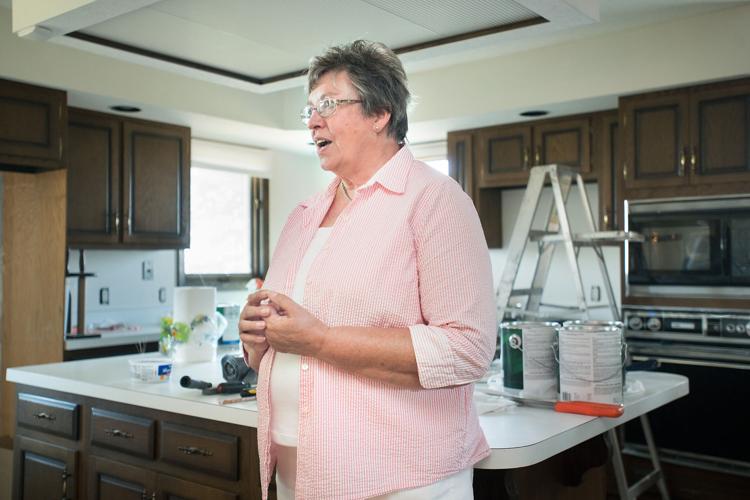 Fineran said she needs approximately $600,000 to construct five bedrooms and two bathrooms in the home's basement and hire staff to teach life skills, assist with legal needs and provide job training and medical care.
"In this room, hopefully we will teach them basic life skills and job skills," Fineran said as she stood in a makeshift office that she plans to convert into a meeting room and classroom. "Most importantly, we'll hopefully teach them a sense of worth of themselves and independence and to know that there can be life beyond trafficking."
A growing problem
At a human trafficking conference held on Briar Cliff University's campus four years ago, Fineran said she was surprised to hear that this form of modern-day slavery was happening not only in countries such as Thailand and India, but also in Midwestern communities in the United States, including small towns in Northwest Iowa.
Human trafficking, which involves forced sex and/or labor, is one of the world's fastest growing criminal enterprises, netting an estimated $32 billion annually. According to U.S. Department of Justice statistics, 2,515 incidents of human trafficking were recorded nationwide between January 2008 and June 2010.
Since 2007, the National Human Trafficking Hotline, which serves victims and survivors of human trafficking in the United States and the anti-trafficking community, has fielded 926 calls regarding human trafficking in Iowa. According to the hotline, 42 cases of human trafficking have been reported in the state so far this year. The majority of victims involved in those cases are women and girls.
"Because we have used the term 'prostitute' when people are selling sex, then people think the women, girls and boys who are available for sex are choosing to do that themselves," Fineran said. "That's true in some cases, but in a large part, they are being controlled or forced."
In 2014, Fineran helped found the Siouxland Coalition Against Human Trafficking, a nonprofit organization working to abolish all forms of human trafficking in the tri-state area through education, advocacy and collaboration. Over the past year, she said she has spoken to more than 2,500 people about human trafficking and created a traveling exhibit to raise awareness of the issue.
Most sex trafficking victims identified in Siouxland are not from the area, according to Fineran, who said predators scour social media sites looking for teens who are lonely, being bullied or not getting along with their parents. She said kids who have been sexually abused or are in the foster care system are trafficked at a higher rate than their peers.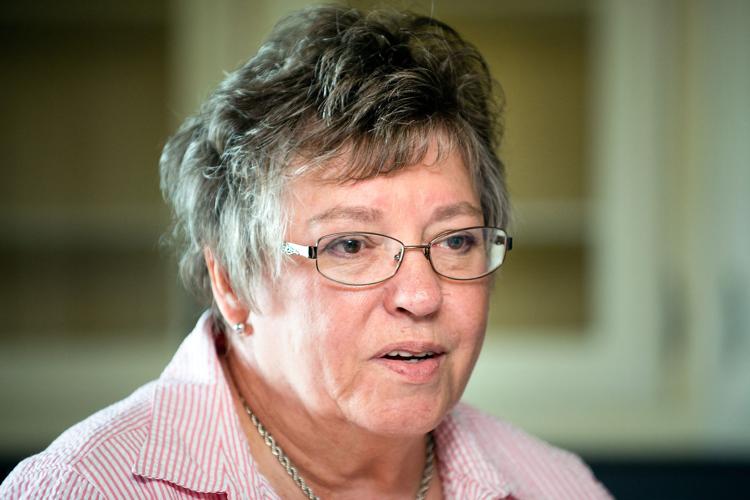 "Unfortunately, some parents traffic their own kids because either they don't have the money for drugs or they don't have money to maybe feed their family," she said. "Traffickers also hire young people in high school to recruit for trafficking."
According to Fineran, once a connection is made, the trafficker begins the grooming process. She said the trafficker makes promises of a better life and may even send gifts to his or her intended victim before setting up a face-to-face meeting.
"When they meet the first time, they will often continue to give them gifts," Fineran said of the trafficker, who will soon demand payment for his or her generosity. "They'll say, 'Well, I've been doing all of this for you, now you have to do something for me.'"
The victim complies, thinking the sex act is a one-time thing, but soon realizes he or she is trapped, according to Fineran, who said a girl or boy who is trafficked from Sioux City today could find herself or himself in Minneapolis by nightfall before being taken farther away to California.
"The person grooms them in the environment where they live and then after they get them hooked, they take them out of their community," she said. "A lot of Iowa's small communities are targeted because people are more trustworthy and often they're looking for excitement."
Blindfolded and stripped of all identification, money and means of communication, Fineran said victims, who are often given drugs, don't know where they are or how to get back home.
"After a while, the trafficker will convince them that nobody's looking for them," she said. 
A place of healing
Fineran took a survivor in her 40s, who was trafficked by her boss, on a tour of Lila Mae's House, which was built in the 1970's and named after its designer.
She said the woman found the setting peaceful, until she walked down the stairs to look at the stark basement. The woman, who was kept in a basement and called "slave" by her trafficker, began to sweat, according to Fineran.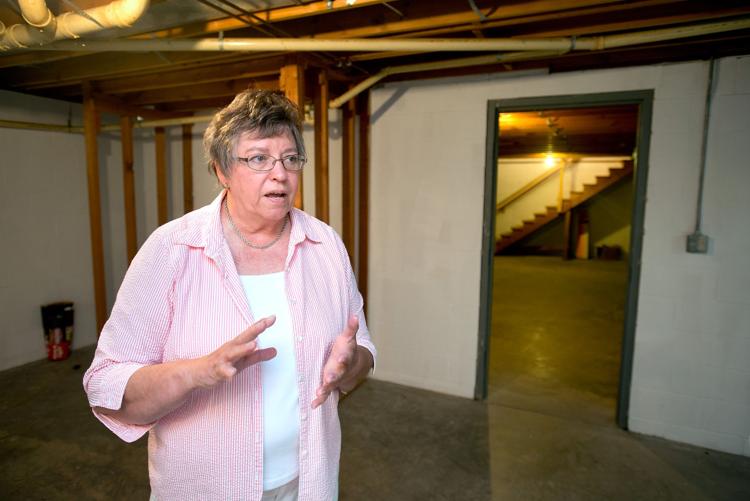 "My goal is that the lower level will not look like a basement," Fineran said of the blank canvas. "I want their bedrooms to be a place of refuge for them."
Upstairs, Fineran has plans to convert a space off the main entrance into a prayer/meditation room. Wallpaper, carpet and a buffet have all been removed from the kitchen and dining area, where volunteers will soon be laying vinyl tile.
"I'm hoping that we can have community volunteers come up and cook with the women at night. Many of them will not know how to cook, especially if they were trafficked as adolescents," Fineran said.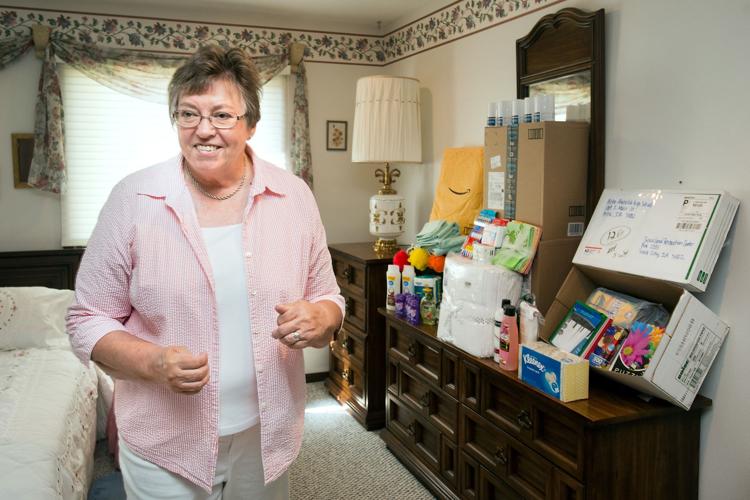 Two bedrooms on the second level are move-in ready, as is a first-floor suite reserved for the house manager, who will live on the property. Other staff members include an executive director, two case managers, interns and volunteers.
Fineran plans to make a solarium into an office and a screened-in porch into a four-season room furnished with swivel and rocking chairs. She also envisions building a labyrinth outside where the women can walk around and think about leaving the past behind and walking toward a brighter future. 
"There's a lot to be done yet, but it'll happen," Fineran said confidently.
Be the first to know
Get local news delivered to your inbox!