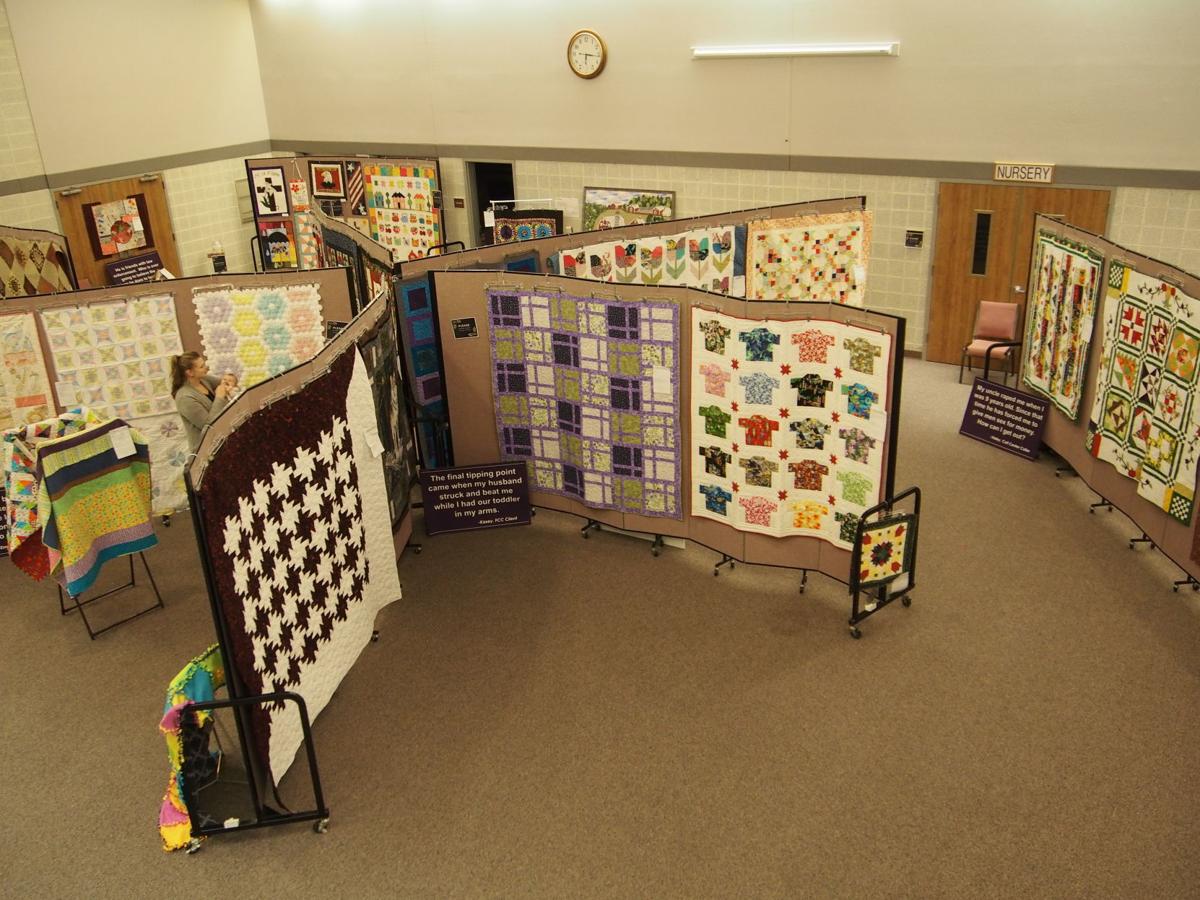 SIOUX CENTER. Iowa -- What began as an old-fashioned quilt bee has become an annual holiday quilt show that raises money and awareness for a nonprofit organization for families in need.
Quilting Friends will be presenting its fifth annual Holiday Quilt Show from 3 to 8 p.m. Friday and 9 a.m. to 3 p.m. Saturday at New Life Reformed Church, 232 16th St. SE.
In addition to an all-new quilt sale, the holiday quilt show will have a quilter's boutique and garage sale, a quilt challenge and a quilt raffle, in which anyone bringing in a cleaning product or laundry detergent has a chance to win. 
That's important, according to Quilting Friends' Barbara Beernick, since the cleaning supplies will be donated to the Family Crisis Centers.
"Unfortunately, some families are suffering great pain during this time of the year and we wanted to help them out," she said. "We make a quilt, specific for this event every year. Attendees bringing in a cleaning product will be entered into the drawing."
"In the past, our quilt show was able to supply the Family Crisis Centers with enough cleaning products to last half a year," Beernink added. 
Which is special since the quilt show began when 8 to 10 quilters wanted to share their love of the hobby.
"Originally, we met once a month and, then, once a week," Beernink said. "You'd never see a more diverse group of people in your life. But quilters come from all walks of life."
Indeed, Beernink said her husband described the quilting community as being an "underground community."
"You may not know we're around but we're here," she said with a laugh. "We're here with quilting supplies, plenty of stories and lots of food. We began as quilters and, now, the Quilting Friends are friends in real life as well."
Be the first to know
Get local news delivered to your inbox!