SIOUX CITY --  An avid reader of the "Murder, She Baked" series of mystery novels, Erika Munchrath said she'd like to become an author when she grows up.
"That would be so much fun," the Holy Cross Blessed Sacrament eighth grader said. "I'd love to write a thriller some day."
Along with students from around the world, Erika and her literature class participated in Microsoft's "Skype in the Classroom," a live, 30-minute Q&A with authors Lin Oliver and Henry Winkler on Wednesday.
Wait, Henry Winkler ... as in "The Fonz" from TV's "Happy Days"?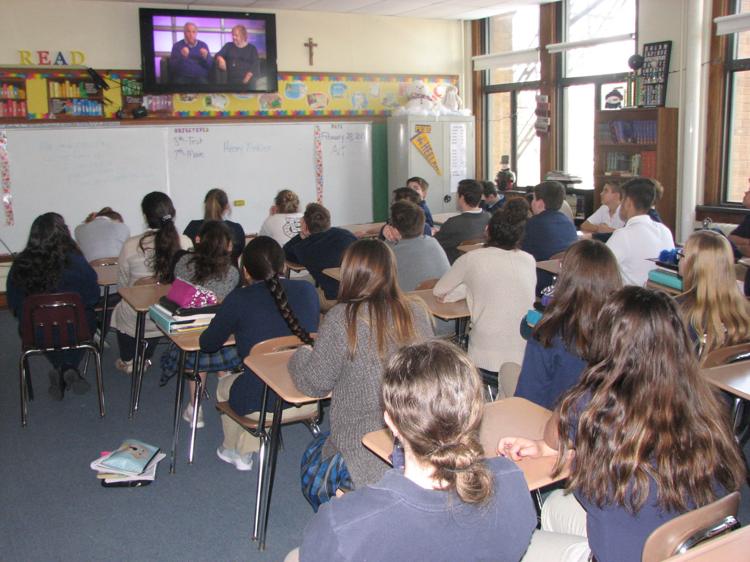 Well, if you asked eighth grader Kathleen Maly, she's more familiar with Winkler as the coach in Adam Sandler's "The Waterboy" or Shia LaBeouf's dad from the movie "Holes," but, yeah, the former Arthur Fonzarelli also happens to be an author with nearly 20 books to his credit.
Specifically, Winkler and Oliver are co-authors of the Hank Zipzer series of children's books. Like the other books in the series, 2017's "Here's Hank: Hooray! My Butt Left the Bench!" revolves around a grade schooler who has been diagnosed with a reading disorder called dyslexia.
Winkler, himself, is also dyslexic.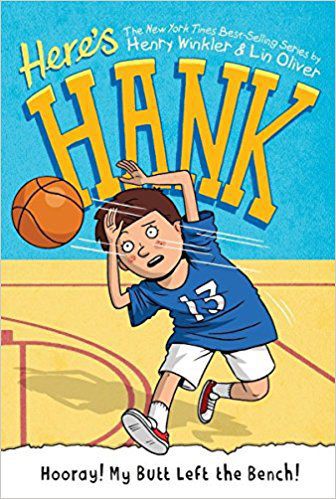 "I think it's cool that (Winkler) writes about his real-life experience," Kathleen said. "He knows what it feels like to grow up with dyslexia. This gives the books more credibility."
Similar to her classmate Erika, Kathleen loves reading thrillers. However, she sometimes lacks the confidence to put pen to paper.
"I have good ideas in my head," Kathleen said. "I just don't know how to sit down and write."
Still, she was able to get solid advice from prolific writers like Winkler and Oliver.
"They said to have faith in yourself," Kathleen said. "Everyone has a unique story to tell and you should believe in your ability to tell that story."
Erika nodded her head in agreement.
"You write what you know," she said. "You do it deliberately or, sometimes, it's accidental."
For instance, Erika has written dialogue that mirrors conversations she's had with her mom.
Which is OK for Erika, who understands that writers often base stories on things that happened to them.
Indeed, both Winkler and Oliver bring a part of themselves when writing tales of Hank and his best friends, Frankie Townsend and Ashley Wong.
This is why Erika likes getting tips from experienced authors.
"I enjoyed hearing them telling us where they got their stories," she said. "That was very helpful."