SIOUX CITY -- More than a dozen men from Siouxland and beyond were charged with soliciting prostitution in February 2015 during a two-day sweep made by the Sioux City Police Department.
Junior League of Sioux City members cite this case while training hotel and motel employees to drive home the point that human trafficking isn't just an urban problem. It's happening in communities of all sizes across Iowa.
The organization of women dedicated to promoting volunteerism in Siouxland awarded a grant to the Siouxland Coalition Against Human Trafficking to pursue the project. Katie Kruse, one of more than 40 volunteers from Junior League who are conducting the training at roughly 43 Siouxland hotels and motels, said Sioux City has one of the highest ratios of sex trafficking per capita.
Sex trafficking is coercing someone to engage in a commercial sex act through fraud, force or threat of violence.
"A lot of people wonder, 'Why?' We are a bookend to Sioux Falls and Omaha," Kruse said of Sioux City's high ratio. "Oftentimes, those that will participate in sex trafficking are willing to drive that hour and a half with hopes of not getting caught or recognized."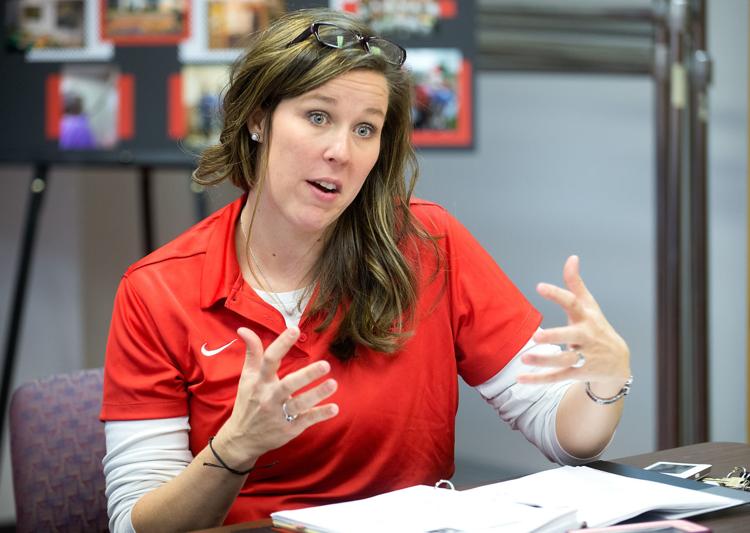 During training sessions, which last about 50 minutes, Kruse said she notices nods and whispers among hotel and motel employees who begin to realize that maybe they've encountered people involved in human trafficking, but didn't recognize it at the time.
"It tugged my heart strings more than I was prepared for. As I was trying to deliver, I lost my words," Kruse recalled of one training session at a South Sioux City hotel. "I was proud to be standing in front of them because it made our efforts valid and purposeful."
Human trafficking, the second-largest criminal enterprise in the world, is commonly described as modern-day slavery. Last year, there were 74 confirmed incidents of human trafficking in Iowa.
Jackie Kaufman, trafficking response coordinator for the Junior League of Sioux City, said a Creighton University study of the dark web revealed that slightly more than 100 different faces per month were listed in Sioux City for solicitation of sex.
"They estimated that anywhere between 40 to 70 percent of those faces were underage, which constitutes human trafficking right there, because they're not of legal age to give consent," she said.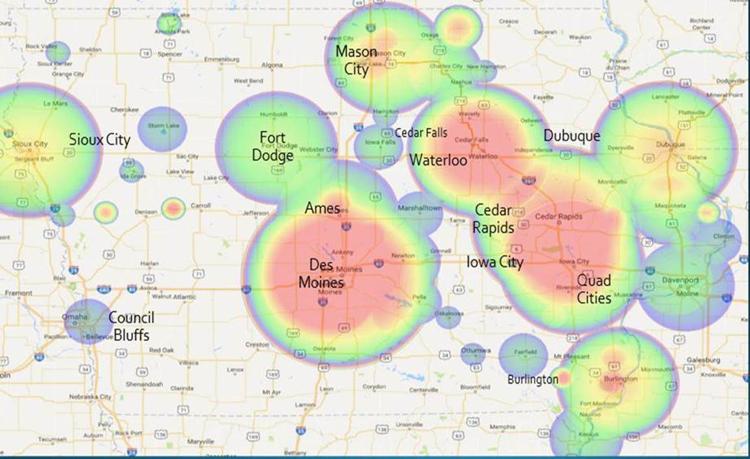 Kruse said the average age of girls and boys being trafficked is 11 to 14 years, but she said cases of children as young as nine months have been documented. While people might assume victims of human trafficking are homeless, Kruse said many are not. She said human trafficking is being used as a form of bullying in high schools.
"These kids get into situations where they want to be popular. 'Well, if you want to be popular, go into the bedroom with my brother' -- that's sex trafficking. Then they get pictures taken and those are held over the heads," she said.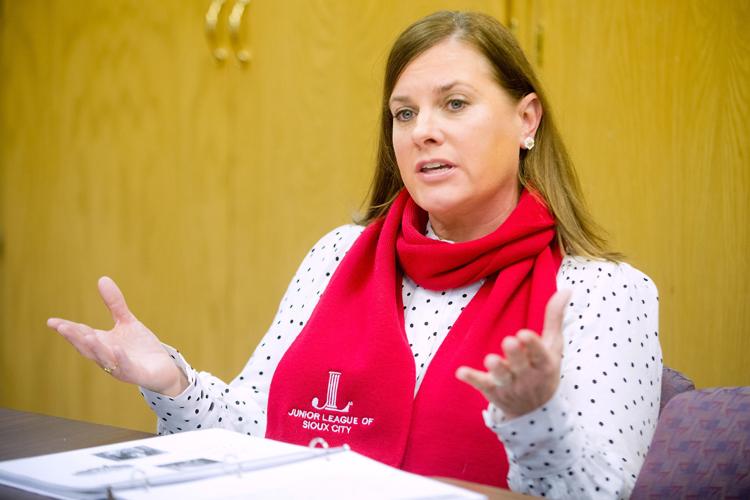 In other cases, Junior League member Kim Friessen said a trafficker will befriend a victim, making them feel loved, wanted and cared for, before the tables are turned. Food is withdrawn, physical abuse is prevalent in the "relationship" and the victim loses his or her sense of identity.
"We live in this community and you hear bits and pieces of what's happening, but you can't turn your cheek to it. You have to be aware. Going into these hotels and training their staff builds that awareness," Friessen said. "We have kids. It hits home. It's personal."
Kathy Kemler, Coalition on Human Trafficking Hotel/Motel Project coordinator, said many of the large chain hotels show their employees a video about human trafficking, but she said the training that Junior League members are providing has a greater impact.
"It tends to be very generic and can feel remote," she said of the standard training. "Our training actually shows human trafficking cases that have happened in the area in which the training is occurring."
Junior League members spent nearly four hours learning how to educate hotel/motel employees. They received their training from the Coalition on Human Trafficking based in Omaha. The coalition was created following a directive from the National Leadership Conference of Women Religious and originally consisted of the Notre Dame Sisters, the Sisters of Mercy and the Servants of Mary. Other members now included representatives from social services, law enforcement, health care, the Catholic Archdiocese, the Omaha Women's fund and more.
"The thought was that 75 percent of human trafficking happens in hotels, so why not train the experts in the hotels who might see signs," Kemler said. "The best thing anyone can do is understand the signs of human trafficking, be aware of their surroundings and if they see something to be sure to report it. Local officials are always happy to get a report to check out."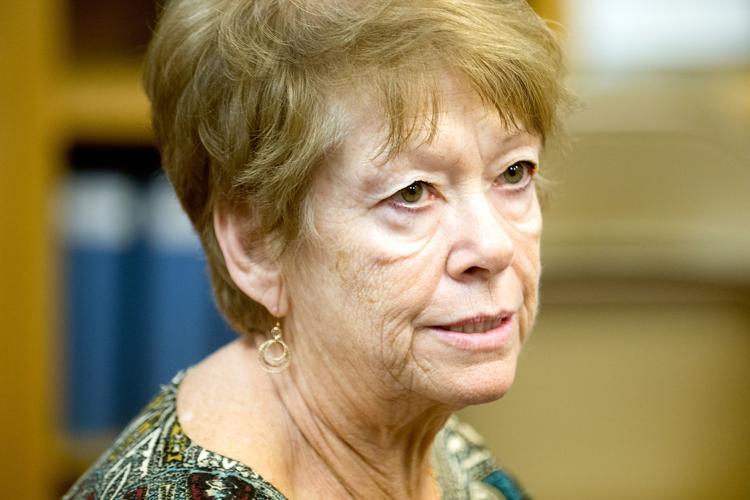 Encountering a man or woman accompanied by several younger females who don't speak or are never left unattended should set off alarm bells. Seeing tattoos or branding, including bar codes tattooed on their necks, is another warning, according to Kaufman, who also noted that that multiple people inquiring about a particular room being rented is another red flag. She said traffickers will often rent two rooms -- one that they sleep in and one that they use for sex.
Hotel/motel employees are instructed to immediately call 911 or the National Trafficking Hotline (1-888-373-7888). Kaufman said writing down license plate numbers of the suspects' vehicles is also encourage, but employees should avoid confronting those involved.
"If it doesn't feel right, just make a call," she said. "You never know if you're going to save a young life."