LE MARS, Iowa -- Like many sisters, Daynine Anderson and Denise Rolfes can be a bit competitive at times.
This includes seeing who could read the most books during the course of a year.
For instance, Anderson, 55, read 96 books during 2017, while Rolfes, 53, read 66 books. This tally includes books that were part of a challenge the two sisters made with each other.
Together with Rolfes' daughter Jacque Homan, they've created a list of 27 suggestions for books the three women must complete between now and the end of the year.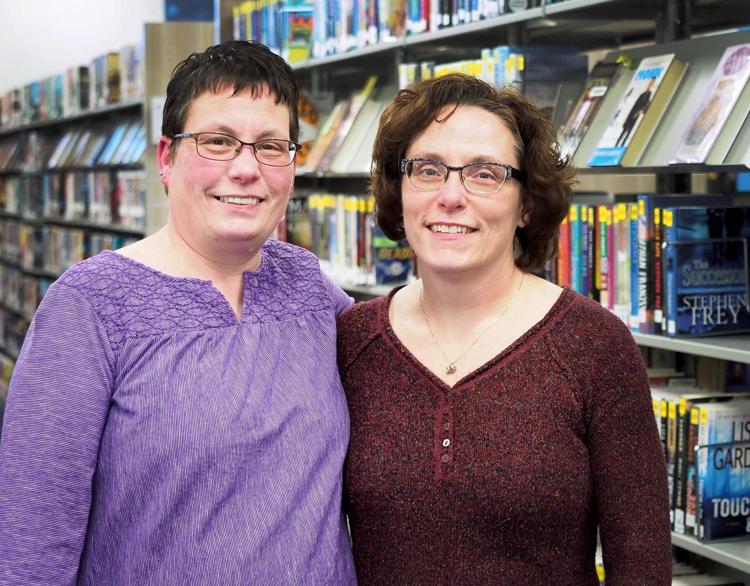 A longtime James Patterson fan, Anderson was quick to add any novel written by her favorite author to the list, while Rolfes, a fan of historic fiction, added that genre to the challenge.
"Jacque is a mom with small children," Rolfes explained. "This is why she added a book picked by your child or grandchild category to the list."
A mother with two daughters and two grandsons, Anderson said getting kids to enjoy reading is essential.
"When Denise and I were little girls, our mom read to us all the time," Anderson, a Walmart manager, remembered. "Having mom read 'Charlotte's Web' or 'The Cricket in Time Square' aloud to us were some of the happiest memories."
Rolfes, a Sioux City Sacred Heart Catholic School English teacher, nodded her head in agreement.
"Reading can take you to a place you've never been before or experience something you've always wanted to try," she said.
Indeed, developing a shared reading list was a way to expand the sisters' collective literary tastes.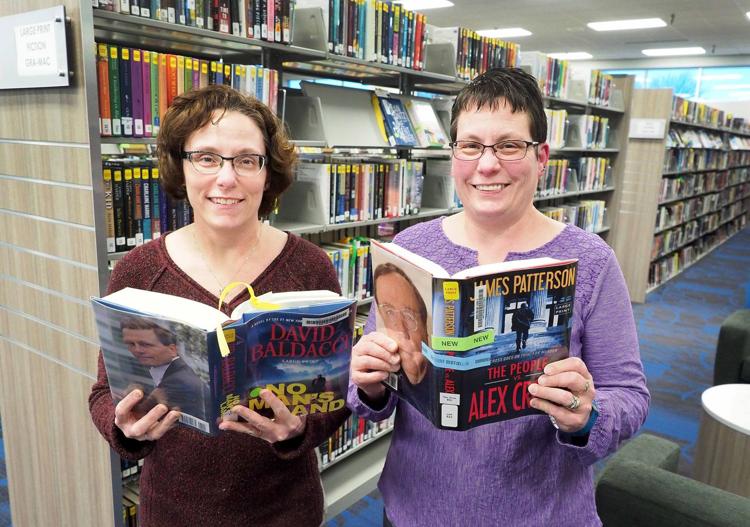 "Daynine loves her mystery novels while I like books that are a story about relationships."
Anderson's love of thrillers led her to recommend Kate Quinn's "The Alice Network" -- the story of a female spy searching for her beloved cousin -- to Rolfes.
"I would never have read 'The Alice Network' had it not been for Daynine," she said. "Now, the book has become one of my all-time favorites."
Similarly, Rolfes' recommendation of Lisa Wingate's "Before We Were Yours" -- a novel about two generations of a family ripped apart by a scandal -- proved to be an eye opener for Anderson.
"That's the fun part of creating a book challenge," Anderson said. "We open ourselves up to different sorts of literature."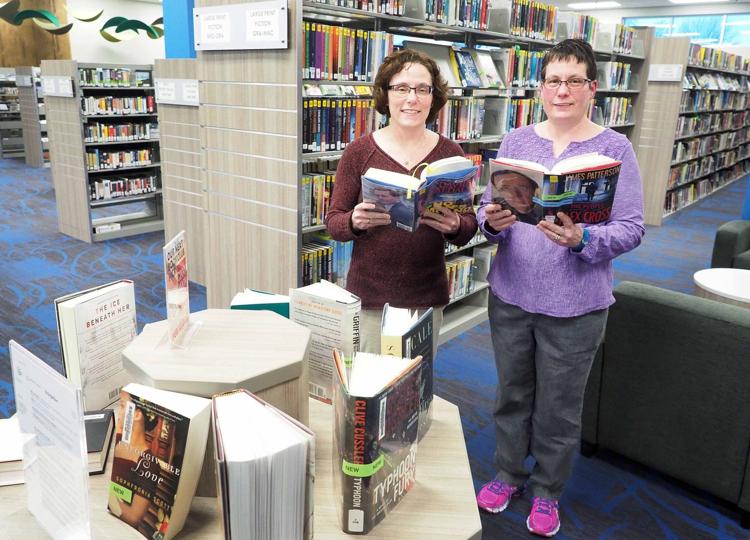 "Then, we discuss the books with each other," Rolfes interjected. "We'll either love something or we'll hate it."
Over the years, Anderson has developed some quirky rules when it comes to reading.
"Even if I'm not crazy about a book, as soon as I hit page 50, I have to finish it," she said.
However, she will never read the same book twice. This is a rule she shares with her sister.
"There are so many books out there," Anderson explained. "Why re-read something for a second time."
This is perhaps why Anderson has a notebook containing the name of every book she's read in the past 30 years.
"I also keep tabs on the number of pages I read," she said. "Last year, I read exactly 37,087 pages of literature."
It may also explain why Anderson has already three novels based on the book challenge recommendation.
"I don't watch TV, so reading is my form of entertainment," she said. 
It helps that Anderson also likes to talk about books. In fact, these discussion draw her closer to Rolfes.
"Reading is fun," Anderson said. "Being able to engage other people to read is even more fun."