LE MARS, Iowa -- In a Le Mars Area Chamber of Commerce conference room, Mary Reynolds was putting the finishing touches on a 733-page book that has, literally, taken 150 years to complete.
The book, which is set to go to print soon, is timed to come out prior to the Plymouth County town's sesquicentennial celebration, scheduled for June 12-16.
Reynolds, the Le Mars Main Street program director, wrote "Le Mars, Iowa: A Pictorial History, 1869-2019," along with Dr. Steven Collins, Iris Hemmingson, Dr. Wayne Marty, Linda Mayrose and Richard Ziettlow.
"The six of us are either Le Mars natives or longtime residents," Reynolds said, surveying proofed pages of the soon-to-be-printed book. "We bring a lot of history to this project."
Orders are now being taken for the $99 book, which celebrates the city's importance in the areas of agriculture, transportation, business, education and culture.
If you think Le Mars' only claim to fame is being the "Ice Cream Capital of the World," then you don't really know Le Mars at all.
Hemmingson, the chairperson of the Le Mars Preservation Committee, probably knows more about the city of 9,826 than anybody else.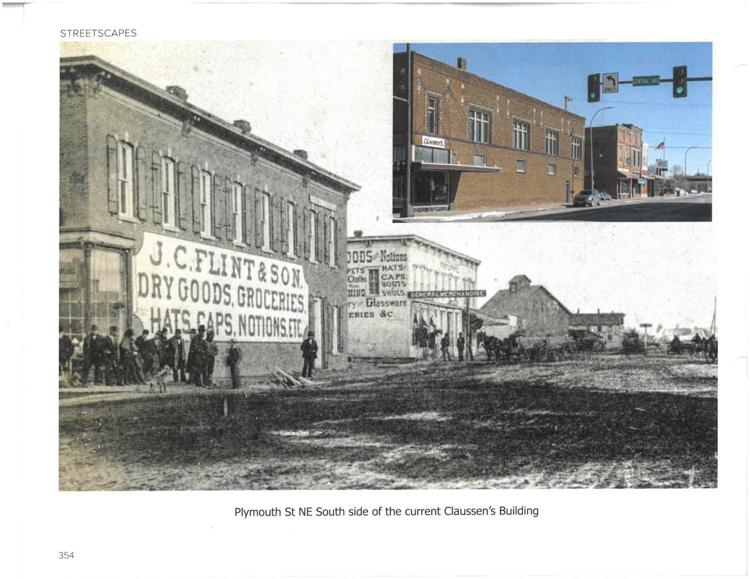 She even knows where the town's name came from.
"Le Mars was named after the six young women -- Lucy Underhill, Elizabeth Parsons, Mary Weare, Anna Blair, Rebecca Smith and Sarah Reynolds -- who came on the train when the city was first platted in 1869," Hemmingson explained. 
"Some of the names have been up for debate," Hemmingson admitted. "Those are the names that are most commonly used."
One thing that isn't up for debate is Le Mars' illustrious past as one of the premiere places to play polo in the United States.
According to Collins, a retired aerospace engineer, many of the town's earliest settlers came from Great Britain, and brought such aristocratic sports as polo, cricket, and even ice hockey to Northwest Iowa.
Isn't that pretty cosmopolitan for a town like Le Mars? Mayrose, a longtime real estate agent, doesn't think so.
"Le Mars, as originally conceived, was supposed to be a big city and Sioux City was supposed to be the small town down the road," she said. "Over time, the situation flipped."
This didn't keep Le Mars from being a city known for outstanding schools, said Marty, the longtime head of the biology department at the former Westmar University. Nor did it keep the city's buildings from having a distinctively ornate architectural style, said Ziettlow, a retired computer programmer and president of the chamber of commerce board.
"While some buildings have been torn down or dramatically changed, our downtown still retains the look of our past," Ziettlow said.
Indeed, the sesquicentennial book features vintage photos that haven't been seen in decades.
When the city's sesquicentennial committee was formed more than two years ago, Hemmingson made it her mission to track down pictures that showed off Le Mars' unique past.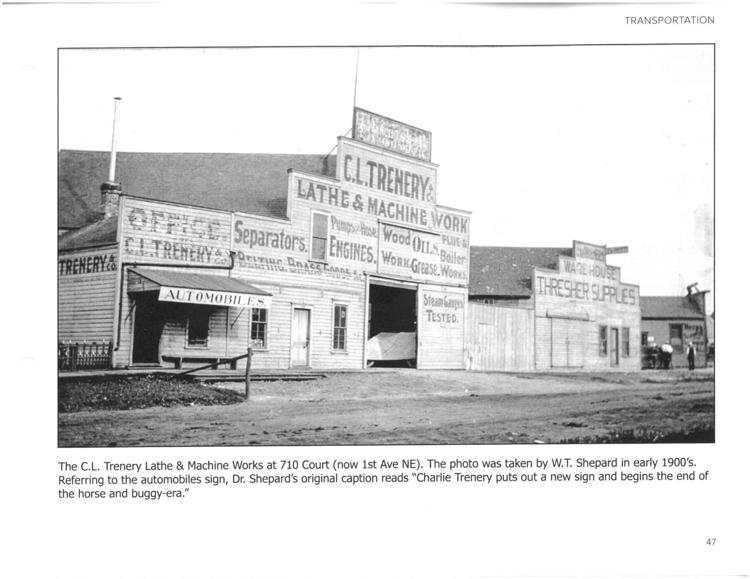 "There are certain photos that everyone had seen before," she said. "Since our book is made up mostly of photos, I wanted the images to really stand out."
That's when Hemmingson and her fellow authors began looking through photos that had been hidden away.
"If a grandfather kept old photos tucked away in a desk, we wanted to see it," she said. 
And the majority of these photos were cleaned up and restored by the methodical Collins.
"Steve always reminds me of Sheldon from 'The Big Bang Theory,'" Reynolds said, jokingly. "He's usually the smartest person in the room as being a man of many talents."
Collins laughs at the compliment, saying the book project was a passion for everyone involved.
"We wanted to celebrate Le Mars' wonderful past while looking forward to its future," he said.
Reynolds nodded her head in agreement.
As she continued to peruse the proof of Le Mars' sesquicentennial book, Reynolds is considered turning it into a series.
"I loved writing this book and I loved working with this group of people," she said. "Even though our book is more than 700 pages, I think there are plenty of stories that are left to be told."