SIOUX CITY -- Is the Easter Bunny being replaced by the Easter Lynx?
Probably not, but that isn't stopping second-grader Jazzy Mosley from drawing the ferocious feline on a sheet of paper.
Indeed, Jazzy and all of her Loess Hills Elementary School classmates are offering suggestions on ways in which to decorate an egg that will represent the state of Iowa during the White House Easter Egg Roll, taking place April 22.
Dating back to 1878 and the presidency of Rutherford B. Hayes, an Easter Egg Roll has taken place Easter Monday at 1600 Pennsylvania Ave.
Each year, the U.S. Department of Education asks each state's Department of Education to select a school to decorate an egg with designs that symbolize the state. 
This year, the Iowa Department of Education chose Loess Hills to represent the state.
"The 2019 Easter Egg Roll has a STEM (Science, Technology, Engineering and Math) focus," Principal John Beeck explained. "Loess Hills was chosen because we base our school curriculum around the computer sciences."
Loess Hills kindergarten through fifth-graders have until mid-April to create design elements that will showcase Iowa, STEM and Loess Hills Elementary School.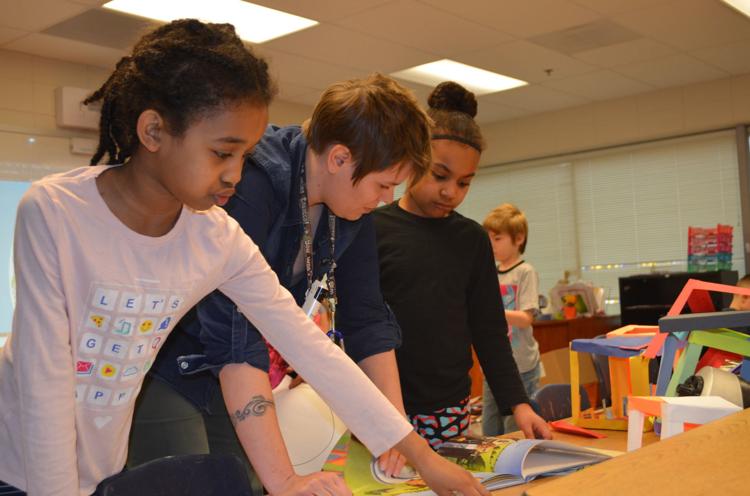 However, the lynx -- which is the Loess Hills official mascot -- wasn't really Jazzy's first choice. 
You have free articles remaining.
"I was going to draw Michael Jordan because I like basketball," she said. "A lynx would probably look better on an egg though."
Art teacher Emily Evans agreed, steering kids into a more Hawkeye State-driven direction.
"Many important people were born in our state," she said, showing photos of such famous Iowans as "Buffalo Bill" Cody, Johnny Carson and Grant Wood.
"Do you know who that is?" Evans asked Tristan Gordon. "This is Herbert Hoover. He was the only U.S. president who was born in Iowa."
Apparently, Tristan wasn't that impressed with Hoover. The second-grader chose to draw a black-and-blue bunny instead of America's 31st president.
Yet it was Tristan's classmate Bella Rodriguez who was able to incorporate all of the contest's requirement with a single image.
First, she paid homage to Iowa by drawing an American goldfinch, which is the official bird of the state.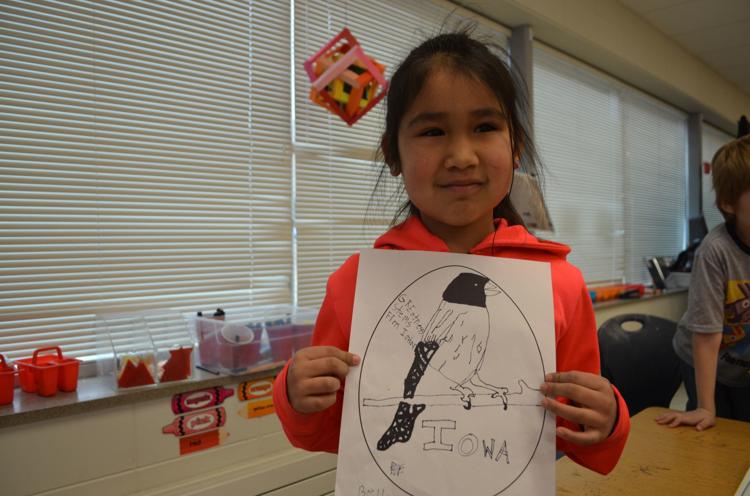 Secondly, Bella wrote "Greatness STEMs from Iowans," which is a slogan used by the Iowa Governor's STEM Advisory Council.
This brought home the importance of teaching science, technology, engineering and mathematics to elementary-aged students in addition to offering a shout-out for Loess Hills' STEM-emphasized curriculum.
"Wouldn't it be cool to have an Easter egg designed by Loess Hills students at the White House?" Beeck asked Bella.
"Yeah, that would be cool," Bella said, shaking her head in agreement.
Copyright 2019 The Sioux City Journal. All rights reserved. This material may not be published, broadcast, rewritten or redistributed.