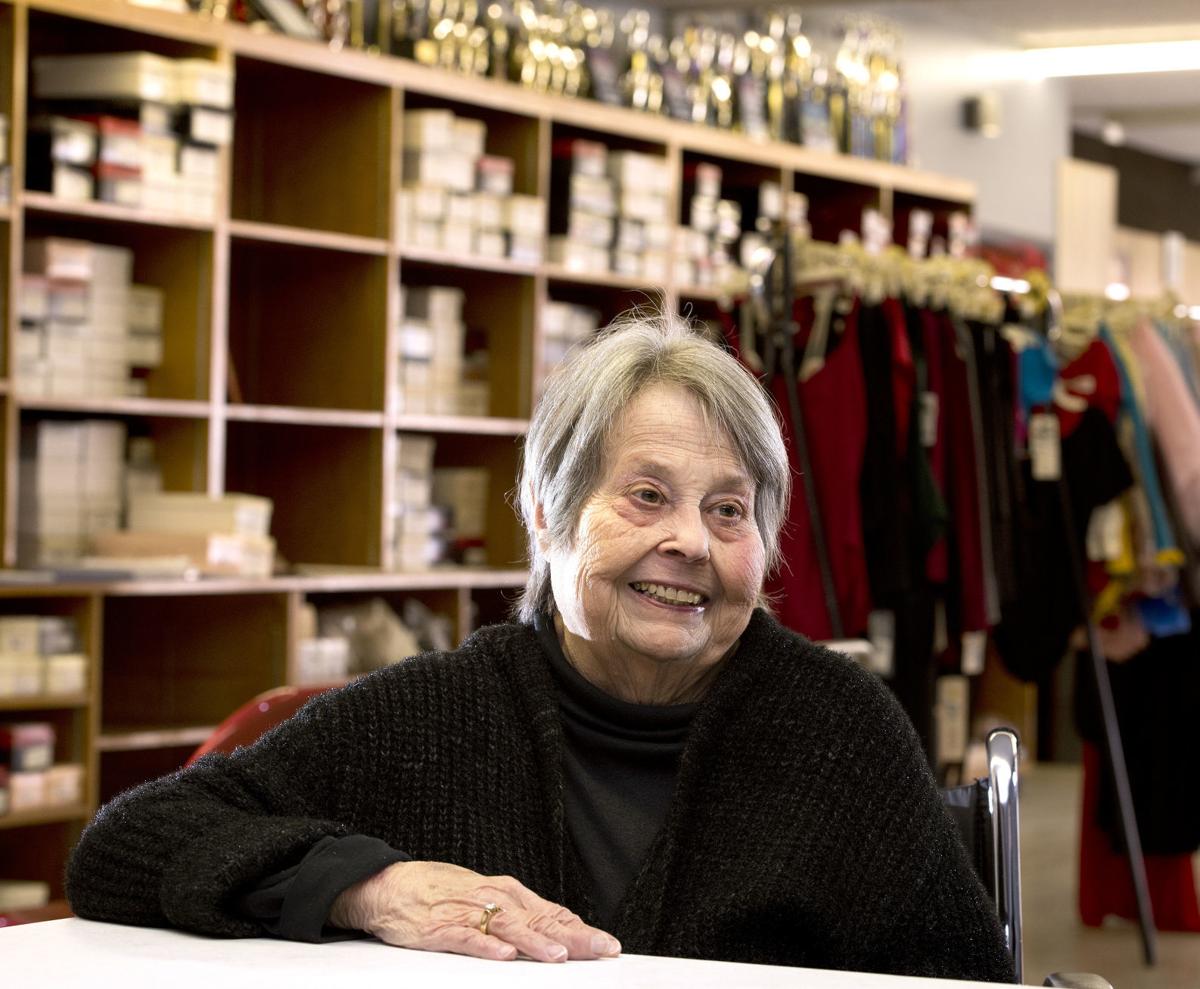 SIOUX CITY -- When Shirley Dill opened her first dance studio, Shirley's Dance Studio, in her parents' basement at age 13, she had seven students -- all girls -- who paid her $1 per lesson to learn ballet and tap.
"My big goal was, someday I was going to have 100 kids who paid me $1 a lesson," Dill said with a chuckle.
Sixty-six years later, Dill has instructed thousands of students. Many have gone on to open studios of their own all over the country, including Siouxland. But at her family's urging, Dill will retire from her position as director and close the doors of her current workplace, Siouxland Movement Arts Center, after a student recital at the Orpheum Theatre on June 8.
Melissa Strong, one of Dill's former students who owns 5678! Dance Studio in McCook Lake, South Dakota, said Dill instilled in her the love of dance and pushed her to be the best that she could be.
"She's inspired a lot of people to keep dancing into their adulthood," she said. "I always go to Shirley if I have questions. I'm sure I'll still be able to do that, but it will definitely be hard not to see her teaching and at dance events."
A love of teaching
Dill began her dance studies at the tender age of 4 at Sioux City Music and Dance School under the tutelage of Hazel Bergh. Growing up, she also played the violin and twirled the baton. 
"I was an only child, so (my parents) encouraged me to do whatever I did," Dill said. "Mostly, they had to keep me occupied and busy."
Dill recalled performing "Dance of the Hours" in her early teens at the Orpheum Theatre. She had the role of "night" and wore a black tutu. Although she learned tap and acrobatic dance and picked up jazz at dance conventions, Dill said ballet was the "base" of her love of dance. She went on to study in Chicago and New York and major in theater at the University of South Dakota.
Dill, who never danced professionally, found teaching more interesting. As a student at USD, Dill taught dance classes to cover her tuition. Football and basketball players took her classes.
"It was the teaching that I found stimulating, watching the other people grow," she said. "Several of the studios that now exist in Sioux City are our original students."
Dill met her husband, Terry, through dance. In the late 1950s and early 1960s, the Dills traveled to Yankton, Le Mars, Vermillion, Rock Valley and other Siouxland cities and towns to provide outreach instruction. Terry Dill said they presented theater dance for the first time to around a dozen communities.
"Most of those, after we stopped doing that ended up attracting permanent instructors," he said. "There's been rollovers of faculty running studios in those communities since we introduced it."
The Dills co-founded the Siouxland Civic Dance Association, which stages major productions, such as "The Nutcracker," "Sleeping Beauty" and "Cinderella." Shirley Dill also founded Sioux City's first drill team.
"The Orpheum is kind of a big part of our family," she said, adding her studio was the last to perform at the Orpheum before it closed for renovations. Her dancers were the first on stage when the theater reopened in 2001.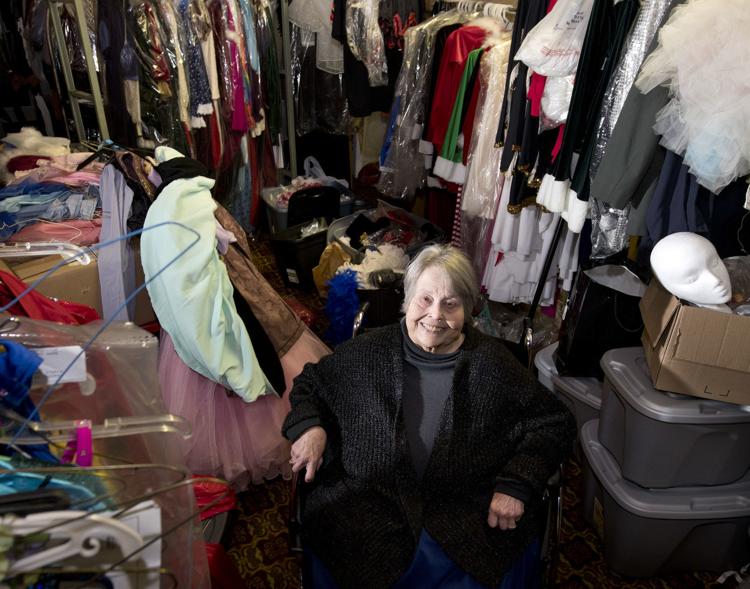 You have free articles remaining.
Terry Dill recalled "Singing in the Rain," a number he staged for the last show before the theater was closed to the public.
"The audience thought the special effects were fantastic. It was raining on stage," he said.
Shirley Dill interjected, "Real rain, coming through the roof."
All in the family
In the mid-1960s and early 1970s, the Dills spent their summers traveling to dance conventions all over the western half of the country.
They developed an exhaustive list of contacts, which resulted in many notable dancers coming to Sioux City to hold master classes, including Eugene Louis Faccuito, known professionally as Luigi and sometimes referred to as "father jazz," and George Zoritch, who starred in performances by Ballet Russe companies.
"They sat on the bank over at the hotel in South Sioux City and watched the river go by in their shorts and reminisced for four days," Terry Dill said.
Students who dream of dancing professionally, face a highly competitive job market. Terry Dill said they'll have to branch out into modeling, choreography, production or direction work to make a living. Since many of the dance companies don't run all year long, Shirley Dill said it's not uncommon for dancers to wait tables or go on unemployment. 
"They have to be very passionate about dance, because it's probably going to be a very hard climb up," said Shirley Dill, who said today's dance students, who are overwhelmingly girls, tend to be less dedicated to dance, because they have so many more options. "When I first started, there wasn't a lot of involvement in athletics."
Tracy Bennett, who has taught classes alongside her mother for years, said she "lived" at the studio as a child. Shirley Dill recalled her daughter once saying, "I wonder what normal people do on Saturdays?" It wasn't unusual for the Dills to spend 100 hours a week working.
"I wouldn't be able to imagine everyday not working together," Bennett said. 
Bennett explained that dance instructors can't have a specific lesson plan as school teachers do. She said you have to "kind of teach the kids that walk in the room." Classes start after school with the youngest students. Shirley Dill said teaching approaches "grow as the day grows."
"You're going to get a little kid pottying on the floor and then you're going to have an adult who can't come to class because her husband brought home people and expects to have dinner, and you have teenagers going through the teenager thing," Bennett said.
Shirley Dill said they have "lots of giggles" about some of the things her younger students have said. She also chuckles at the thought of her son, Scott, on stage in his diaper as Baby New Year during a recital.
"A day doesn't go by that's not uninteresting," she said.
When asked to pick a favorite moment in her career, Dill said she can't. There are just too many. 
"Not a year went by without fun," she said. "I think that's why I stayed in so long."
Copyright 2019 The Sioux City Journal. All rights reserved. This material may not be published, broadcast, rewritten or redistributed.