SIOUX CITY -- Like many athletes, Nick Bisarek must spend hours improving his physical and mental agility.
Is the Morningside College biology freshman on the Mustang football team? No, he's on the school's eSports team.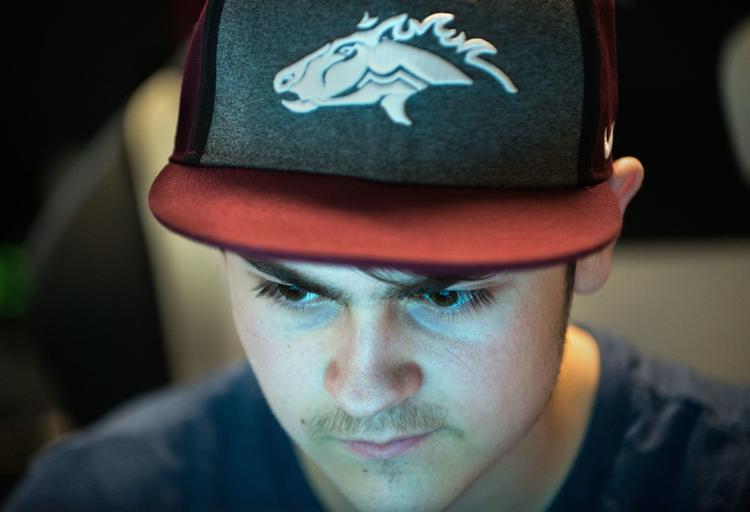 In case you didn't know it, eSports is a form of competition involving video games. Two Morningside six-person teams tested their mettle playing "Overwatch" and "League of Legends" for a portion of a $50,000 prize pool at a National Association of Collegiate eSports (NACE) tournament that took place Friday and Saturday at Harrisburg University of Science and Technology in Harrisburg, Pennsylvania.
"(eSports participants) train just as hard as any other athlete," Bisarek said, a few days prior to the competition. "Instead of hitting the weight room, we play video games."  
This is the second year that Morningside has had a NACE-sanctioned team, according to eSports coach and computer science professor Dean Stevens.
"Some students aren't cut out for football or basketball," he explained. "eSports gives them the chance to be part of a college team."
Competing with players from colleges from around the country at the two-day tournament is an example of an "away game."
At least, that's how Zach Dawson, a Morningside College accounting freshman, looks at it.
"It will be cool to test our abilities against players from other schools," he said.
So, how is Dawson preparing for the competition? Well, by playing "League of Legends" for hours at a time, of course. 
And what would Dawson be doing if he wasn't in competition mode? Surprisingly, he'd be playing "League of Legends" for hours at a time.
"Guess I'm making up for lost time," he said. "My parents didn't allow me to play video games when I was younger. Now, I'd love to pursue a career working on the business side of a video game company."
Dawson's ambitions don't surprise David Elder, a Morningside eSports coach and English professor.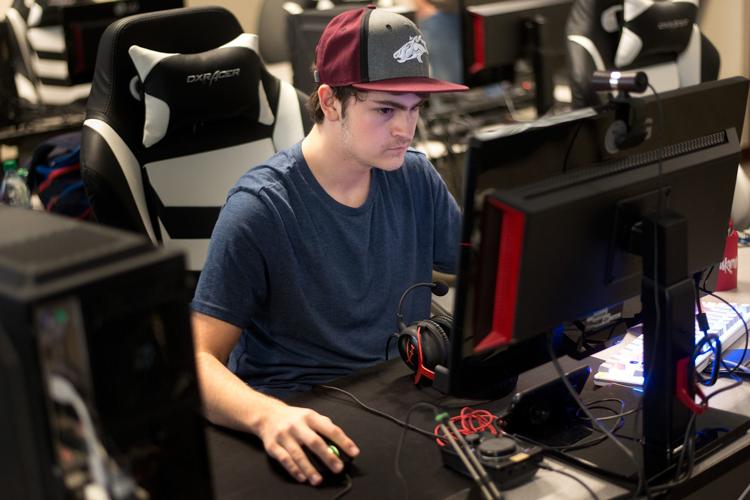 "There's a stereotype of video gamers as simply being computer people," he said. "Instead, our team has science people, business people as well as computer people."
Plus the team has its fair share of English majors as well.
"The best video games have to be visually stimulating plus it also needs a good story," said Elder, who first began playing video games like "Super Mario Bros." as a child.
Stevens, a veteran gamer himself, remembered playing "Pong" -- a two-dimensional table tennis video game -- on the old school Radio Shack TRS-80 his dad tinkered on as a kid.
In fact, he's never really outgrown his affection for things that beep and zoom across a computer screen.
"I don't think I'd be interested in computer science if it wasn't for the computer games I played as a kid," Stevens said.  
Watching his eSports team hone their skills in preparation for the competition, Elder said the NACE emphasizes teamwork and conflict management as well as game play.
Still, video games are, ultimately, a fun diversion.
"I love playing video games with my kids," Elder said. "My 10-year-old son said playing video games with me is the best part of his day. It's nice knowing we're spending quality time and having fun at the same time."