ROCK VALLEY, Iowa | Northwest Iowa residents are occasionally surprised to learn there are three high schools serving the Sioux County community of Hull, Iowa, population 2,175: Boyden-Hull, Western Christian and Trinity Christian.
Less than 10 miles away in Rock Valley, there are two other schools: the Rock Valley Community School District and Netherlands Reformed Christian School, an educational site that rose from and is guided by the Netherlands Reformed Christian Church congregations in Rock Valley and nearby Sioux Center, Iowa.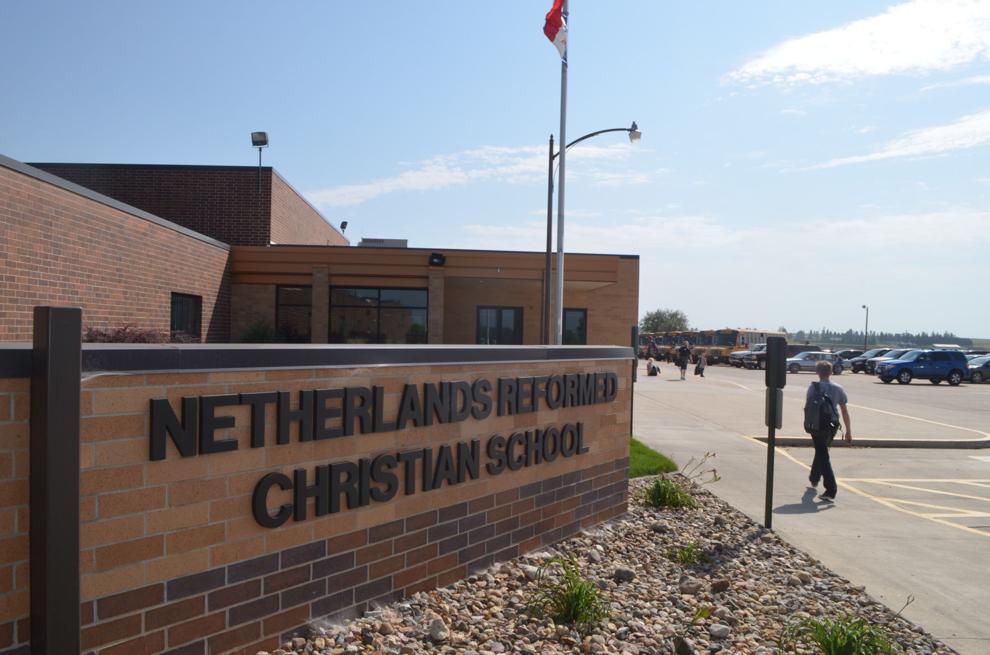 Netherlands Reformed Christian School has been around for 38 years, though many people outside of Sioux County maybe haven't had an abundance of experience with the school. Unlike nearly every high school in Iowa, this school doesn't field athletic teams.
"No, there are no sports, which is distinct," said Dan Breuer, the principal serving this school located south of Highway 18 in the southeast section of Rock Valley.
Not having athletics is a church-based characteristic for the district, whose leaders seek to place more emphasis on the educational and familial environment rather than devote those excess energies to interscholastic competition.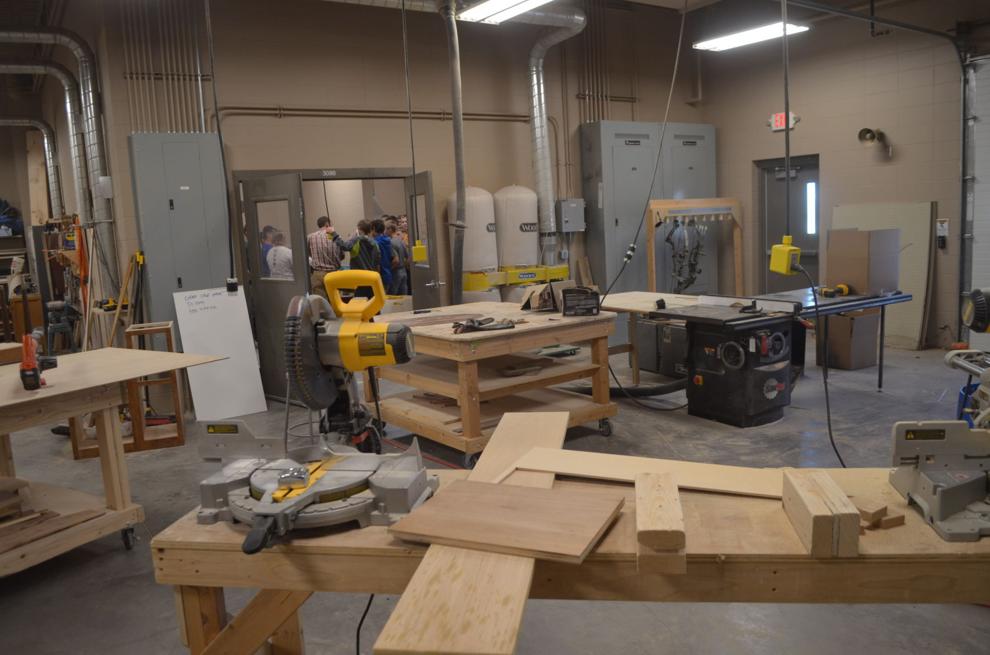 "The original thought is that sports can be idolized to a degree, so we try to stay away from that allurement," Breuer said.
Netherlands Reformed set a record in enrollment last school year at 414 students. There are 396 students in the school this fall, with another 27 in preschool.
Bob Kelderman, a member of the first graduating class at Netherlands Reformed High School in 1986, has served as a social sciences and agriculture teacher at his alma mater since 1990, the year he graduated from South Dakota State University. On Monday, Kelderman, who directs 12 students in a senior-only agriculture class, led the group through harvest on the district's 20-acre test plot. This year's crop was soybeans.
"The soybeans were really good this year," Kelderman said. "They were right at 56 bushels per acre on some sandy ground."
Students moved a combine through the tract and will store their soybeans at Cooperative Farmers Elevator in Rock Valley, taking the time to study price movement and grain demand while marketing their crop. Proceeds from the sale of their crops the past two decades has allowed the class to make purchases to benefit the school.
"We have a person who allows us to farm the land and they have a stipulation was that the money we make would not go back into the general fund," Kelderman said. "Rather, we can use it for something special."
In past years, the class has purchased a skid loader to aid the custodial staff in snow removal. The class also purchased a 6-row corn planter. Flags from 50 states and the U.S. flag that adorn the commons area at the school were purchased a few years ago by the agriculture class.
"We can see God's hand in nature, whether it is rain or sunshine at appointed times, and in the blessings with how our school has grown through the years," Kelderman said.
Breuer, in his seventh year as principal, is serving in his 13th year overall at Netherlands Reformed School. He succeeded longtime principal Harold Schelling, who remains on staff as a part-time music teacher. It is rare to find a school with just two principals in an almost 40-year history.
The school has sister schools that sprout from congregations in Canada and the Netherlands.
"In our elementary classes, we generally have 16 to 22 students in the classroom," the principal said, noting that class sections can increase in the middle school and high school levels as enrollment rises.
Netherlands Reformed School features core classes of Bible, English and social studies, in addition to the math and science courses, a curriculum rounded out with technical instruction, home economics and music.
"We have tried to emphasize music, as we have a choir, band and orchestra," Breuer said, adding that the school doesn't yet compete in state or regional band and music contests. "We also have a horticulture club and an agriculture class."
Drivers from Netherlands Reformed School bus students into and out of 10 area school districts for education here. Those districts include: Rock Valley, Sioux Center, Boyden-Hull, George-Little Rock, West Sioux, MOC-Floyd Valley, West Lyon and Central Lyon, in Iowa; and South Dakota districts in Canton, Worthing and Alcester-Hudson.
"We have a busing budget of $330,000," Breuer said.
All students are educated under one roof, on one campus, a complex that most recently was expanded thanks to a $3-million construction effort two years ago.
"All the money is raised privately," said Breuer. "Our building projects come from the congregations. There's a lot of family and multi-generational support that make this successful."
One hundred percent of the student body, he added, comes from families within the Netherlands Reformed congregations that help direct the school, as they have since its founding nearly four decades ago.
Breuer, who has seen graduates from the school become doctors, pharmacists, parents, church leaders, farmers, business owners and you name it, remains excited about a future that promises even more growth for the school atop the hill on Rock Valley's south side.
"We are building a preschool this summer," Breuer said. "And our next building project (after that) will be our kitchen, which will take place in the next three years."
Netherlands Reformed School, he added, is the only school within the denomination to participate in the National School Lunch Program.