ROCK VALLEY, Iowa | Seven months into his new position as CEO at Hope Haven Inc., Matt Buley is still getting accustomed on campus.
On Wednesday, a fire drill interrupts an interview. Buley rises to examine the scene, and make sure there aren't flames or smoke billowing from an office. He then proceeds down a hall, guiding a visitor and soon joining other staff members in the parking lot.
"Bet you didn't count on this," he says to the interviewer as they await the all-clear command.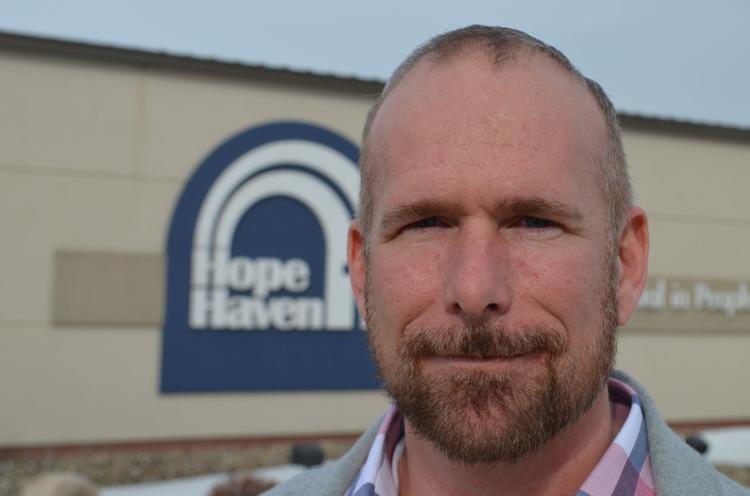 Buley, 42, didn't count on being here, either. And not just specifically in this fire drill. He didn't totally count on being in rural Northwest Iowa, carving out his niche as a CEO, husband and father of four children. Actually, the last part of the preceding sentence likely surprises Matt Buley as much as anything. And yet, he and wife Theresa Buley handle it with the calm, quick action you might lean on when life throws you a curve. Or, a fire drill. Or, an immediate family.
Matt Buley, a native of Albert Lea, Minnesota, studied speech communication and English at St. Cloud State. He then earned a master's in public affairs at the University of Minnesota.
Buley began his work career at Best Buy in 1997, toiling in the marketing department at the corporate headquarters for four years, a period in which Best Buy's stock rose from just over $6 per share to $60-some per share. The stock also split twice during that short span.
"We were the darlings of the Fortune 500," Buley says. "But, making shareholders money, I didn't think, was my calling."
Buley hesitates while offering his assessment, saying he has nothing against employees who work to succeed for their employers and stockholders. After time, he observes, it just wasn't his passion. Something gnawed at him, a force that beckoned him to chase other opportunities.
He found those through his church, Eden Prairie Presbyterian Church in Eden Prairie, Minnesota, which worked as a supporting church for the Hospitality House Youth Development program serving North Minneapolis.
"I jumped in as marketing manager, then became director of development," he says. "I helped conduct a small capital campaign, around $200,000 to do a gymnasium that served children from some pretty tough backgrounds."
Buley worked in that capacity for four years and loved the job. And then, he changed gears again, joining the Children's Shelter of Cebu, an organization that sought a leader for its international work in serving poor and orphaned children in the Philippines.
"I had a vision of Twin Cities poverty," he says. "And then I saw poverty in the Philippines."
Buley recalls walking through neighborhoods and being able to see directly into homes, residences not secured with doors, windows and sometimes four walls. There were houses that wouldn't qualify in the Midwest as a lawn shed.
"Tin roofs, dogs running everywhere, children who had no clothes," he says.
Buley started with the organization in 2004. He stayed for 13 years and made trips to Cebu City (the second largest city in the Philippines) two to three times per year, generally staying for two weeks at a time to help oversee an organization that housed and helped educate 90 orphans at a time.
"We had multiple homes and a school there," he says of an organization that commanded a $2 million budget. Buley explains that a dollar raised in the U.S. can be stretched many times over in a place like Cebu City. Buley, who began his tenure as U.S. director, became president of the organization in 2012.
In 2006, the Buleys, who had wed nearly one decade earlier, applied to become adoptive parents. In January 2007, they met four children, fell in love with those biological siblings and soon fast-tracked their adoption.
"Theresa and I had said we'd adopt three children up to 5 years of age," Matt says. "But no kids met those specifications at that shelter at that time (in January 2007). But that was OK on that trip, as I felt I could then focus on work and Theresa (who had accompanied her husband a couple of previous times to the Philippines) could focus on volunteering."
But a funny thing happened on the way to work and volunteering: The Buleys met four siblings, ages 14, 11, 9 and 7.
"On the second night of our stay on that visit, we were staying with a missionary friend who went to bed," Matt recalls. "I walked into the living room and Theresa looked up to me and said, 'You're not going to believe what I'm thinking.'"
Matt responded: "I think I know who you are thinking about."
That day, the four children had connected with both Buleys, exchanges independent of one another. The encounters led both Matt and Theresa to immediately rethink their adoption plans, focusing on older children and more children.
"We prayed that God would show us if this was his will," he remembers. "And we prayed that we would again connect with all four of those children."
The Buleys did form a bond with each child over the next 10 days or so. And soon, the couple turned their thoughts to their home in Minnesota as they'd need to scrap plans for toddlers and focus instead on the lives of teens and pre-teens.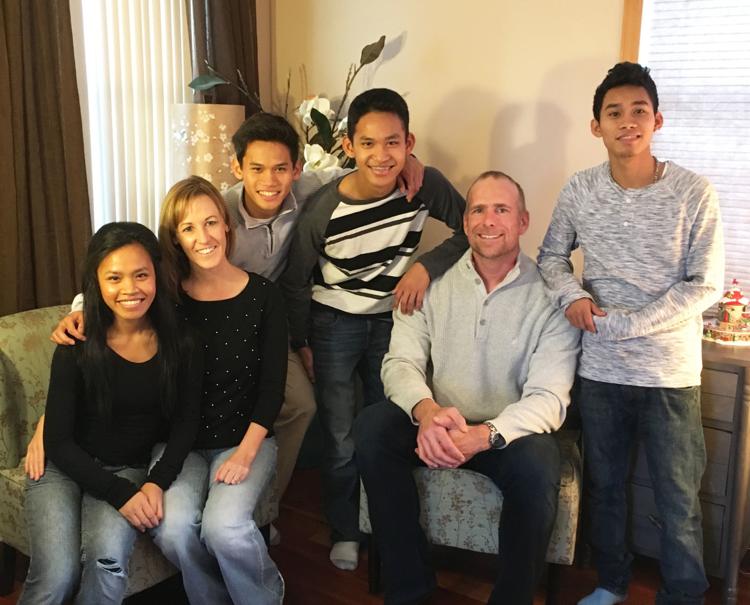 On July 27, 2007, the Buleys traveled to the Philippines to pick up their children: Remir, Joy, Mark and Raymund. The children came home to Blaine, Minnesota, and transitioned into school, taking ELL programming as they became proficient at English, which had been their second language as children.
The three oldest children graduated from high school and have found a mix of meaningful employment and post-secondary education options. Only Raymund remains at home, a home that became a house in Rock Valley late last summer as Matt was named chief executive officer at Hope Haven, succeeding David VanNingen, who retired.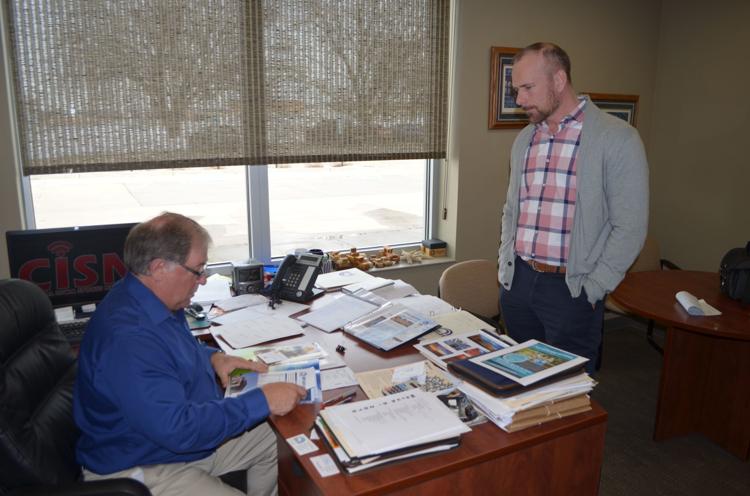 Buley now oversees 850 employees who offer residential, employment, mental health, recovery, religious and outreach services to members in 30 communities in Iowa and southwest Minnesota. Hope Haven International Ministries also serves people and manufactures and distributes wheelchairs in 108 countries, a remarkable number. The annual budget now tops $45 million.
"Our family sought to have me pull back on my international travel," Matt Buley says. "That prompted me to begin looking for career opportunities in states that our family would live in."
Serving Hope Haven, Buley says, touches him in ways that three residents of Cebu City did several years ago. Two of those residents had cerebral palsy, and the third had a development disability.
"They changed my life," Buley says. "I remember being polite when I first met them, but that was it, polite. Over the years, though, I became friends with them and cared about them on another level. Two of these residents were nonverbal, but I began to see them as people."
In many ways, the work done at Hope Haven began to matter to Matt Buley long before he knew of the organization or became its CEO. Or learned which way he needed to go in the event of a fire drill.
"My eyes were opened to this line of work," he says. "And I continued to be impacted."
Buley praises the work of dedicated employees, workers here who are happy and extend that happiness to those they serve. And while the CEO's international travel has been reduced, his trips abroad remain meaningful. Buley recently returned from Guatemala, where Hope Haven manufactures wheelchairs as the organization reaches for the 125,000-mark in that service capacity. This spring, he'll head to Romania, where Hope Haven will close on the purchase of a lot.
Someday, on that lot, you see, Hope Haven will build another plant within which wheelchairs for the neediest among us will be manufactured.
You can't help but feel the impact, the CEO says of a fire that burns within, "We are here to make a difference."