SIOUX CITY -- As she glanced out a window at the Dorothy Pecaut Nature Center on Tuesday, Dawn Snyder marveled at several painted lady butterflies that were feeding on a purple coneflower.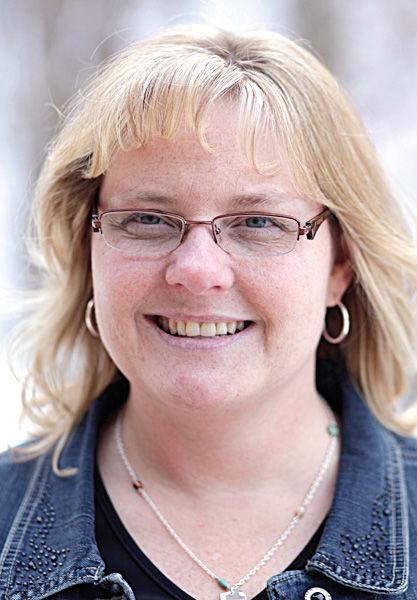 "It's amazing to see so many of them at once," said Snyder, education programs director for the nature center.
The deep orange butterfly with black and white wing tips, which is also known as the thistle butterfly, has exploded in number in Siouxland this summer. Dozens upon dozens of painted ladies have been spotted feeding on flowering plants, while others have met abrupt ends squashed on car grilles and windshields.
Snyder said the painted lady butterfly, which is the most common and widely distributed butterfly in the world, has "eruptive years" when its population thrives.
"I don't know for sure why we have so many more of them," she said. "It must be the right conditions. There haven't been as many parasites, potentially. We've had a lot of rain, but it's been a little bit on the drier side now, so they've been able to get plenty of food and nectar sources."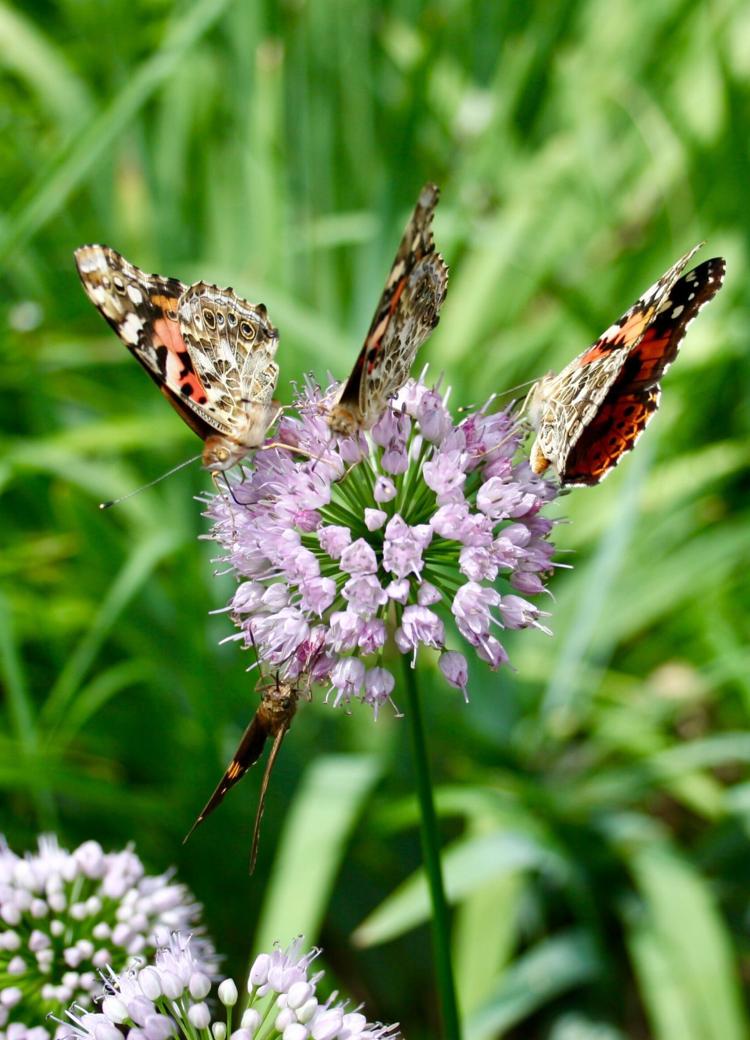 You have free articles remaining.
Butterflies have four stages of life: egg, caterpillar, chrysalis and adult. Snyder said the painted lady isn't as selective as the monarch when it comes to food. She said painted lady caterpillars will feed on soybeans and any plant in the legume family, as well as thistles.
"We have a lot of those food sources for them. And now that the adults have emerged, we're at the height of our blooming time with all of our beautiful flowers, whether they're annuals in your garden or the wildflowers along the roadside," she said. "They're nectaring and feeding on all those plants right now."
Snyder said the painted lady butterflies will hang around for a few more weeks, before migrating south in the next month or two. She is hopeful that the monarch butterfly population will surge this year, as well. She said the nature center encourages residents to plant milkweed, coneflower, zinnia and goldenrod. Peak time for monarch sightings is late August through early September if temperatures are warm and skies are sunny.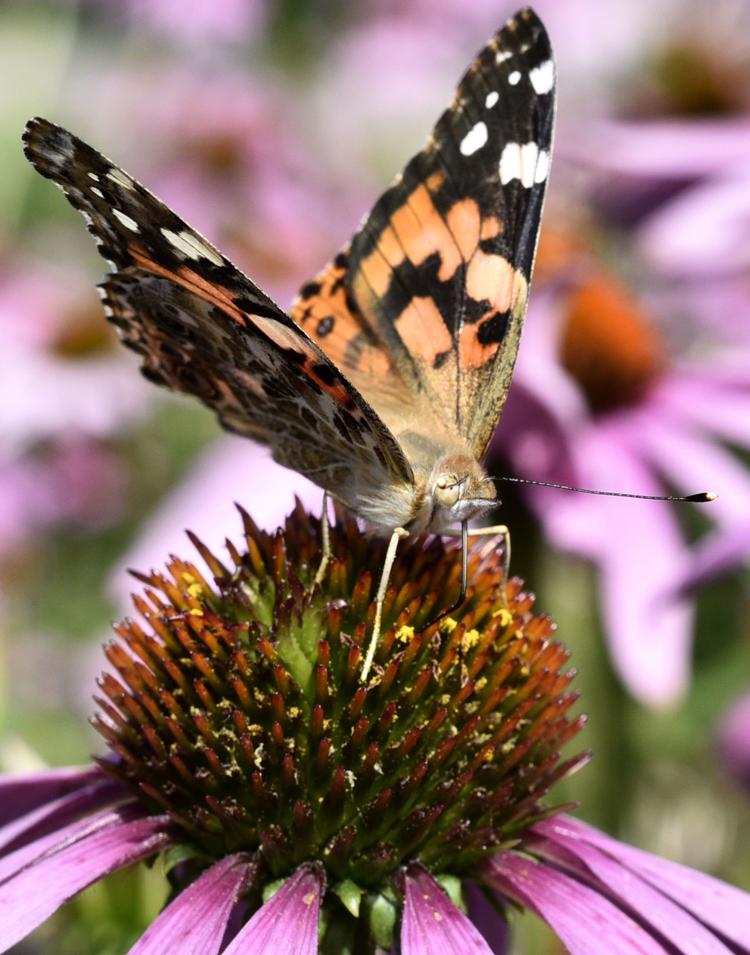 "The monarchs that are north of us in Canada and Minnesota are going to be coming south and migrating through, so we'll be seeing more monarchs," she said. "If you're fortunate, you may even get a tree in your neighborhood or yard where the monarchs will roost at night and you might have thousands of monarchs just hanging there overnight. It's amazing to see that. I have not seen that in recent years."
For years, Monarch Watch, a nonprofit education, conservation and research program based at the University of Kansas, has been studying the mysterious migration of the monarchs. They encourage members of the public to tag migrating monarchs in the fall and also report the locations of any tagged butterflies they find.
Over the years, Snyder said butterflies tagged in Woodbury County have been located at their wintering grounds in Mexico.
"It's a fun way for us to kind of get a larger perspective on our global areas and what happens with our little monarch butterflies in Iowa," she said.