SIOUX CITY -- If a lone employee is under the influence of alcohol or drugs, his or her decision to use affects about 20 co-workers on average, according to RoxAnn Smith, prevention specialist for Jackson Recovery Centers.
"There's lost productivity. There's re-work that has to be done for poor quality work," said Smith, who said alcohol is the most commonly abused substance, followed by marijuana and methamphetamine.
In 2011, more than half of U.S. employers (57 percent) drug tested all job candidates, according to a Society for Human Resource Management poll. Besides productivity, workplace safety and insurance costs are affected by substance use, according to Sharon Miller, HR director for Jackson Recovery Centers.
All private and public agencies that receive federal grants are required to create a policy to maintain a drug-free workplace and educate supervisors about the signs and symptoms of alcohol and drug abuse. Jackson Recovery Centers offers Drug Free Workplace, a program that helps these entities do just that, but Smith said the program also appeals to a variety of business owners that don't receive federal money.
Today, Smith said most Siouxland companies require pre-employment drug testing of new hires and also do drug testing if they have a reasonable suspicion that an employee has been using. A few businesses, she said, also do random drug testing.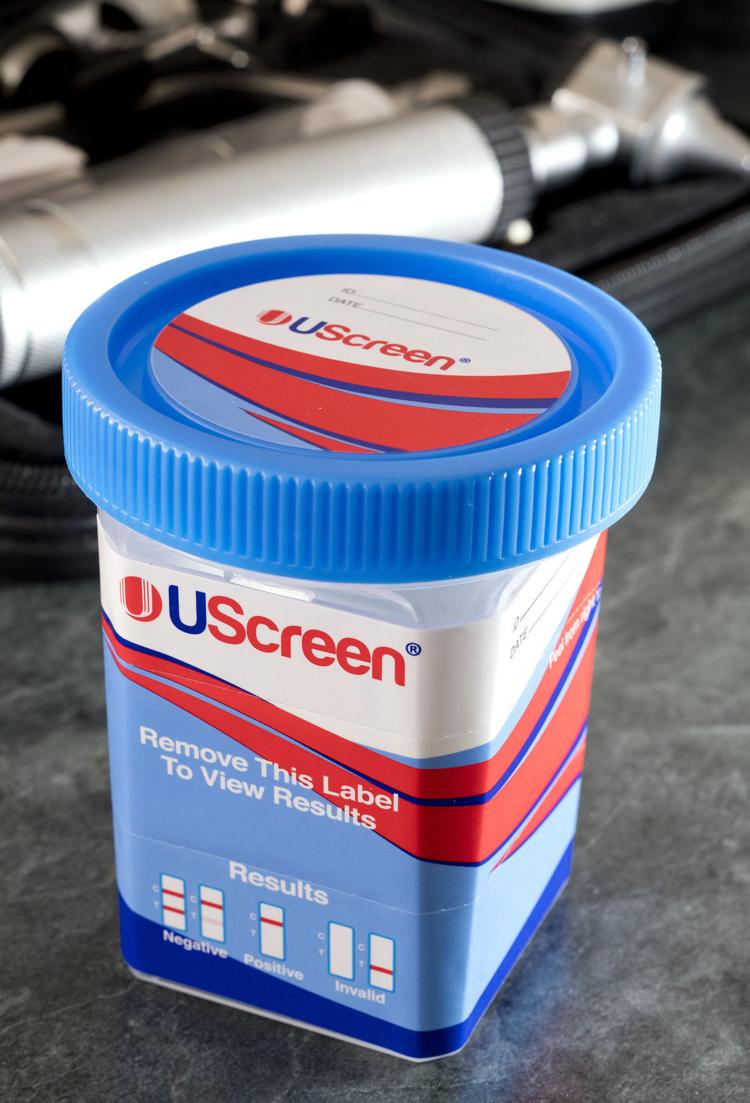 During the Drug Free Workplace program, Smith educates Siouxland business owners and managers about the latest trends in substance use, including the abuse of prescription drugs. She said employees have an obligation to report any mood-altering medications they are taking to their supervisors. She said employees should also refrain from sharing prescription drugs with their co-workers.
"Maybe I'm prescribed a certain drug and (my co-worker) is taking the same medication and she forgets hers. I say, 'Oh, I got one in my purse,'" she said. "Actually, I could get a felony drug charge if I went ahead. I think a lot of times people do that out of kindness."
Smith also reviews the physical signs and symptoms of drug abuse and advises how to make a referral for reasonable suspicion drug testing, which might occur after a workplace accident.
"We look for mood swings. We look for physical symptoms -- What is the person looking like? Are they sweating? Are they more hyperactive than usual?" she said. "I always stress to people that I'm presenting for that we're not looking for just one thing. Just because somebody showed up today and the white portion of their eyes is yellow, doesn't mean that they're using a drug and it's caused liver damage. It could be something else."
Miller said absenteeism and patterns of leaving early and coming in late on an employee's time card could be indicative of substance use.
"Is it every Wednesday that they're leaving early? Is it every Thursday that they're coming in late?" she said. "We call those out."
If managers suspect an employee is using drugs, Smith said, documentation is key. She said they should start writing down observable signs and symptoms being sure to include the date and time.
"We're going to stick to observable signs and symptoms, not hearsay," she said. "A lot of times, in workplaces there's gossip and hearsay."
With documentation in hand, the next step is confronting the employee. Smith advises supervisors to have another trained supervisor accompany them when they speak with the employee in question and request a reasonable suspicion drug test.
"Every business has a different procedure -- where the testing is going to be done, who's going to take the person to the testing," she said. "If it's offsite testing, we always recommend that at least two people, preferably of the same sex, take (the employee) to the site, but sometimes that's not possible."
Synthetic drugs, such as K2, which don't show up on a standard drug test, are a top concern for employers, according to Smith. Even if a "reasonable suspicion" drug test comes back negative, Miller said the employee could still be removed from his or her position and assigned another job if workplace safety is at issue.
"It's not, 'Oh, you're negative. Go back to work.' It's not that easy," she said. 
For employees who test positive, Smith said most companies offer a chance for rehabilitation, after which a post-rehabilitation drug test would be administered.
"We emphasize that it's not about catching someone, it's about helping and making sure the workplace is safe for everyone," she said.