LAKE PARK, Iowa | Bryce Perkins walked off the gridiron and straight to the bench last Friday night in Kingsley, Iowa. He poked his finger, dabbed a drop of blood on a test-strip and fed the strip into a small gadget.
He grabbed another device, pressed a button and read the numbers as his teammates played on.
The Harris-Lake Park quarterback suspected he was in need of insulin. The numbers proved him right.
Perkins, a senior, has Type 1 diabetes, diagnosed at age 3 and fit for a pump as a third-grader. Having the pump, he said, has helped him stay on the field, course, track and diamond while competing in football, basketball, baseball, track and golf for his high school.
On this night at Robert R. Bail Memorial Field in Kingsley, Perkins tossed five touchdown passes and caught another TD pass in his team's 46-16 victory over the Panthers. The son of Kiley and Amanda Perkins, of Lake Park, Iowa, also registered a team-high 10.5 tackles in his football career finale.
It might not have been possible without an insulin pump.
"We got the pump when he was in third grade as he got more and more active in sports," said Kiley Perkins. "Sports, for us, drove the pump issue as Bryce is now getting one shot each three days, as opposed to four to five shots per day without the pump."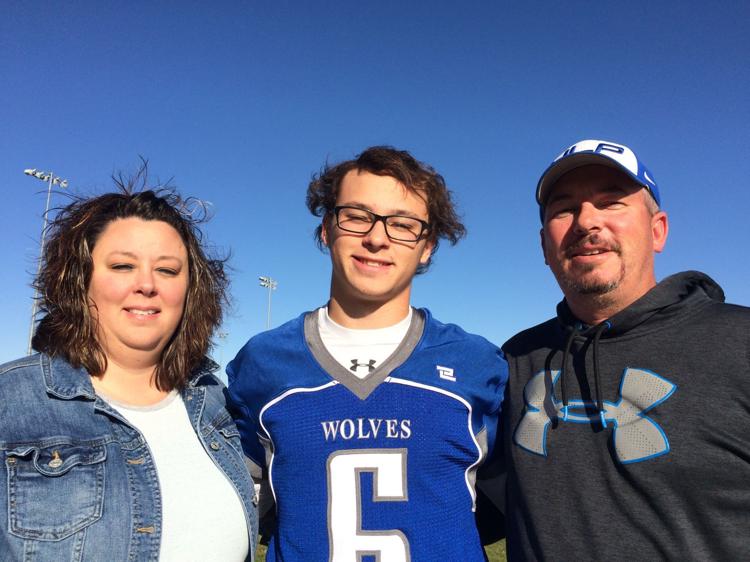 The "shot" in this case is an infusion site on Bryce's back hip area that the pump regulates, increasing or decreasing the flow of insulin into his body on an as-needed basis.
"He wears the pump at all times except when he's showering, swimming, or playing football or basketball," Amanda Perkins said.
Statistics show that 1.25 million people in the U.S. have Type 1 diabetes, whereupon one's body does not produce insulin, a hormone we need to get the simple sugar our body uses for energy from our blood into the body's cells.
With the aid of insulin therapy, children and their parents can mange the condition and live life to its fullest.
Bryce Perkins is the picture of health, a five-sport athlete who has earned all-conference accolades in football, a starter in every sport; a competitor who returned from a torn Lisfranc ligament in his left foot to hit .286 in baseball this summer before throwing 23 touchdown passes in football this fall.
The torn ligament, by the way, occurred in the sixth week of Perkins' junior season in football. He didn't miss a game the rest of the season, helping the Wolves win 12 straight before losing in the 8-man state championship contest to Gilbertville-Don Bosco. It was the first state title appearance for the small school based in Lake Park, a town of 1,100 residents 12 miles west of Spirit Lake, Iowa.
Post-season surgery required four screws and a lengthy rehab, one Perkins worked to finish early so he could play center field. He competed in high school golf last spring, earning second-team all-conference accolades, but only after the Iowa High School Athletic Association permitted him to use a cart as his foot continued to heal. He missed his junior basketball season, a sport to which he'll return in a couple of weeks.
Managing mind over matter might be a trait Perkins came to embrace as a boy dealing with Type 1 diabetes. His mother said Bryce's frequent trips to the bathroom and never-ending thirst led to a trip to the doctor's office in Spirit Lake when he was 3 1/2 years old. It remains one of Bryce's first memories.
"I remember them taking blood from my finger at Spirit Lake and I cried," he said.
It would be the first of tens of thousands of blood checks.
"We thought at first it was a bladder infection," Amanda said. "But they found out it was Type 1 diabetes. He was hospitalized for four days in Sioux Falls and we learned all about it at that time."
"We learned to how to count carbs in foods, how to give shots, the whole thing," Kiley Perkins added.
Little Bryce's blood-sugar level at that time was 440, a high, but not life-threatening, figure. The family came home to Lake Park approaching "expert" Type 1 status when it comes to a knowledge base. "Both Amanda and I gave him shots until he was in third grade, usually four to five shots per day," Kiley said.
And, they worked with Bryce, who was often helpful, in maintaining a dietary routine consisting of breakfast at 8 a.m., morning snack at 10 a.m., noon lunch, 2 p.m. snack, and so on.
Things would change five to six years later when Bryce received his first pump, the mechanism that sends various amounts of insulin into his body every three minutes.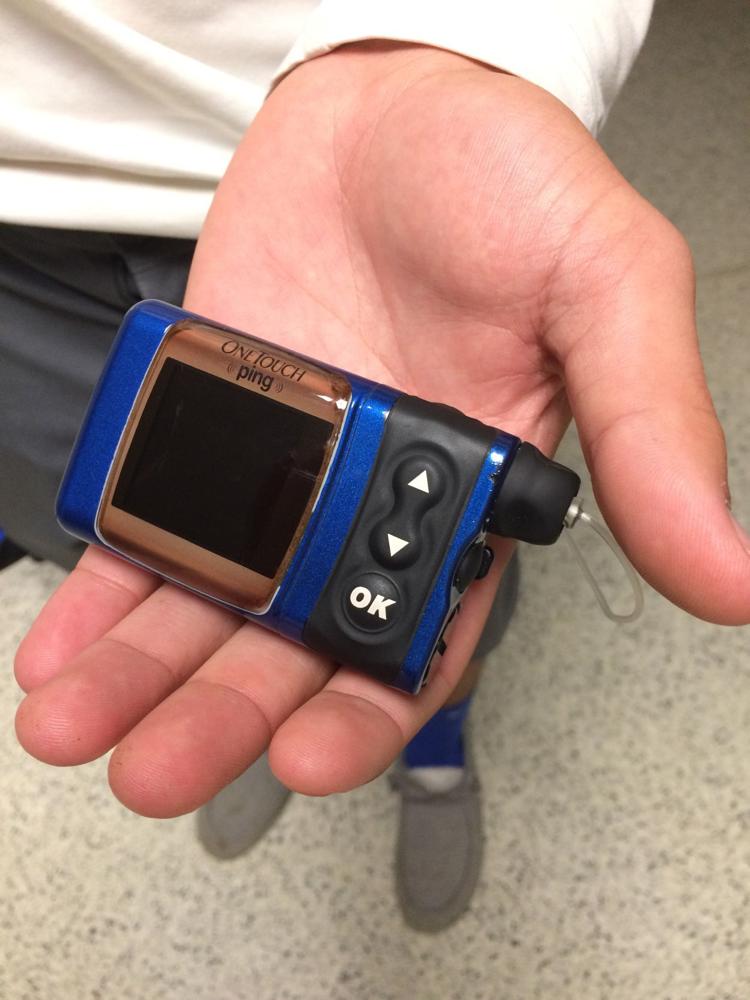 Playing football, though, required disconnecting the pump, as the sport is synonymous with physical contact. That meant Bryce, his parents and his coaches would have to be extra vigilant in monitoring how his body was reacting to the ebbs and flows of a particular practice or game day.
"I've coached for years with coaches Lane (Gunderson) and Jeff (Sohn) and they know so much about all this," Kiley Perkins said. "I'm in the booth during our high school games and I'm on the headset with Lane at all times."
There were times when Kiley Perkins would suggest that his son take a breather on the sideline to check his blood sugar. The coaching staff always complied. "The first thing on Lane's priority list has always been Bryce's health," Kiley said.
Even Bryce's classmates and teammates have noticed if their quarterback's appearance or behavior suggests high or low blood-sugar levels. Bret Sohn, a senior, has, at times, said, "I think his blood-sugar is a little wacky," according to Kiley Perkins.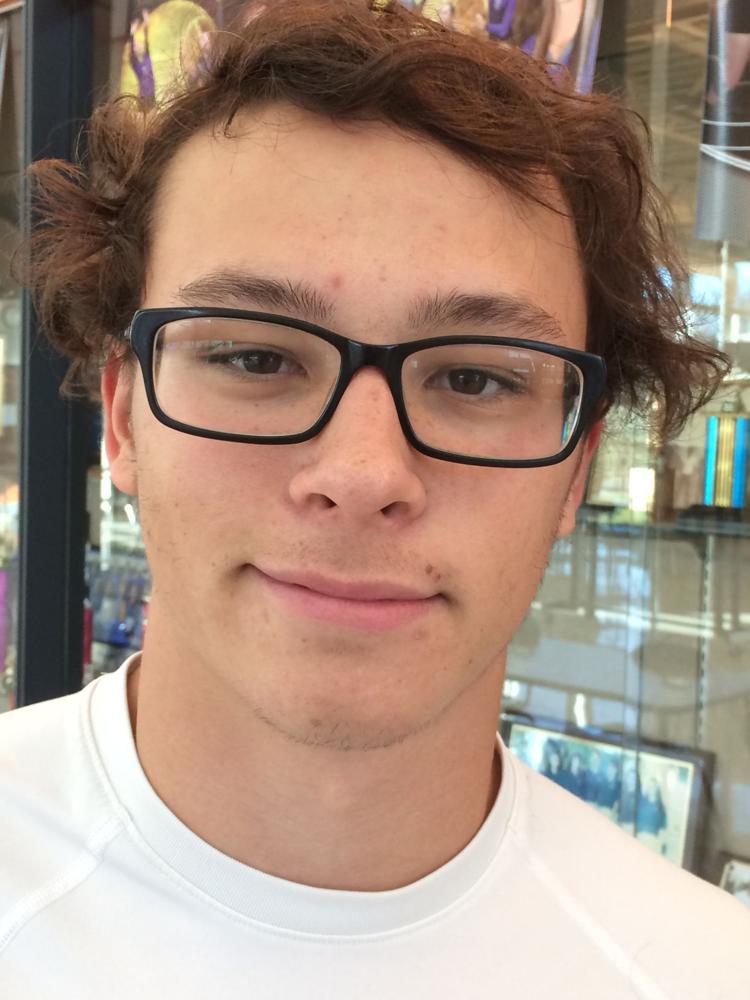 "I feel sluggish when my (blood-sugar) level is low," Bryce said. "It's tougher to tell when it's high, I guess I might show a little attitude or get real thirsty."
On Friday night, Bryce's blood-sugar level came to 80 as the pregame warmups concluded. The level, which is low, prompted Bryce to tell his father he needed a snack and some juice. Kiley texted Amanda shortly after she walked to the bleachers. She turned around and headed back to the parking lot to grab snacks and a juice for their son.
"The ideal level for him to be at for a football game is somewhere between 100 and 200," Amanda said. "If it's lower than 100, you get a little nervous."
"If it gets below 70," Kiley interjected, "he's coming out of the game."
The snacks achieved their intended purpose, allowing Bryce to play most of the first half. He started the game on the Wolves' first possession by hauling in a 74-yard touchdown pass to put the visitors in front, 6-0.
At the start of the second half, his blood-sugar level read 270. It jumped to 380 after one possession, forcing him to the bench to hook up to his insulin pump under the watchful eye of Chad Niemeier, a Lake Park chiropractor who serves as the team's trainer.
"I think I missed two or three possessions on defense," Bryce said. "I put the pump on, entered my blood sugar and it brought it down fairly quickly."
The quarterback ended the contest with 278 yards passing, and equaling a career-high mark with five TD passes. Physically, he said, he felt fine once the contest, a 46-16 win, concluded. Emotionally, the night was more than bittersweet as it was his last time donning the football jersey for his school.
All in all, he had a wonderful career, one that concluded with a record of 27 wins against 14 losses, a four-year run that included a District title and a fun, though painful, limp to the UNI-Dome during that 2016 playoff drive.
Kiley and Amanda Perkins remain thankful their oldest son was able to live out one of his dreams on the gridiron, thanks to advancements in medicine and technology, and Bryce's ability to accept and embrace alterations to his diet and daily regimen.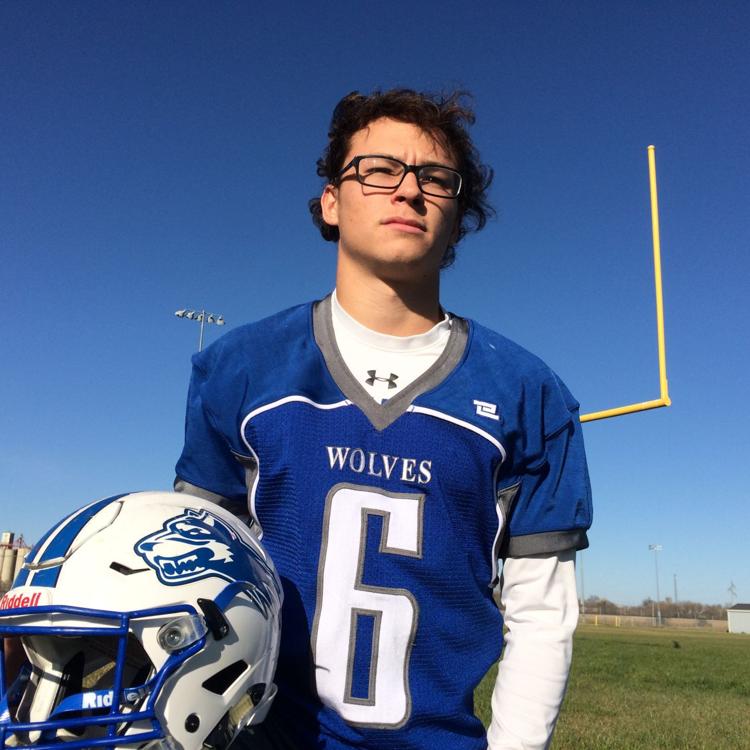 "Not playing was not an option," Kiley said. "We were told from the get-go that he could do whatever he wanted to do."
That's the message this family wanted to impart as a senior season concluded on a warm and windy Friday night in Kingsley.
"We're afraid some kids or families don't get that message," Kiley Perkins concluded. "The message is that you can do all of this; you just need to take care of yourself and do it every day."