LE MARS, Iowa -- After finishing up his Siouxland Regional Transit System route, Bill Gengler returned to his Le Mars home the morning of Oct. 11 and ate a couple pieces of toast.
While resting on the couch, he turned to his wife, Pat, and said, "I've never had this much indigestion. My chest -- it just aches."
The pain then began to radiate down Gengler's back and into his arm. Recognizing something was terribly wrong with her husband, Pat Gengler called their son, Greg, assistant EMS director for Le Mars Ambulance, who told her to dial 911.
A few minutes later, the police arrived and then the ambulance crew, which Greg Gengler was a part of.
"Greg said, 'What's wrong, dad?' I said, 'That pain in my chest is getting worse,'" recalled Bill Gengler, who said having his son providing medical care was "relaxing."
Greg Gengler knelt down beside his father and hooked him up to a 12-lead electrocardiogram or EKG, a test that detects and records the heart's electrical activity. Gengler saw that the EKG tracing met the criteria for a STEMI, a complete blockage of a vessel in the heart. He spoke with the on-call cardiologist at UnityPoint Health -- St. Luke's, who activated the hospital's STEMI team.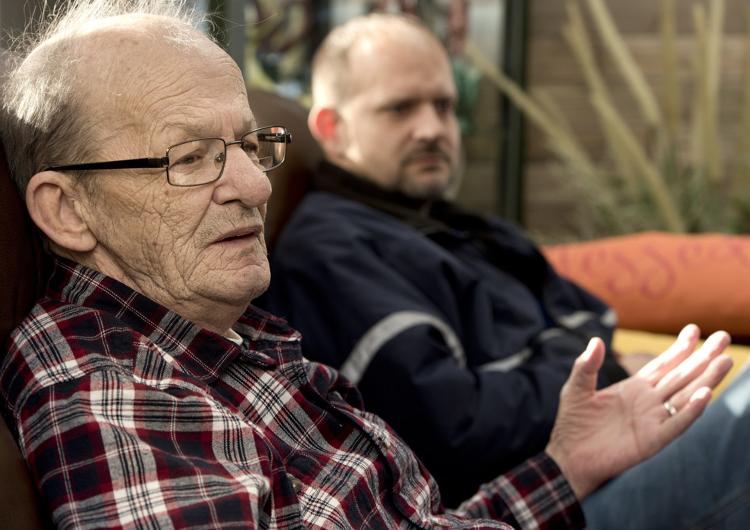 Greg Gengler administered clot-busting medications as instructed by the cardiologist, loaded up his father with the rest of the ambulance crew and headed for Sioux City. 
"He had no blood flow to the right side of his heart, and every minute that there's no blood flow, you're losing muscle," he said.
The American Heart Association recommends that a blocked artery be re-opened within 90 minutes of a STEMI patient's arrival at a cardiac catheterization lab.
Greg Gengler said 64 minutes passed from the moment Le Mars Ambulance was dispatched to the time blood flow was restored to his father's right coronary artery in St. Luke's cath lab.
"This was actually the first time Le Mars Ambulance has ever skipped the local facility and went straight to a cath lab," said Gengler, who said another first was transporting his dad by ambulance.
Gengler said caring for his dad was no different than caring for any other patient, until his crew members took his dad into the cath lab, while he stayed behind to wait for family members.
"That's when it hit me that -- Oh, it's my dad," he said.
Time is muscle
According to the American Heart Association, an estimated 1.4 million people suffer a heart attack annually. Of those, people, approximately 400,000 have a STEMI.
Signs of heart attack include chest discomfort, shortness of breath, pressure anywhere from the face down to the abdomen, palpitations, dizziness and impending thoughts of doom.
Dr. Edward Zajac, an interventional cardiologist with Cardiovascular Associates, said heart attack patients have a better chance of a positive outcome by going directly to a cardiac catheterization laboratory, where a blocked artery can be opened. In the state of Iowa, Zajac said there are only 17 hospitals capable of performing percutaneous coronary intervention (PCI).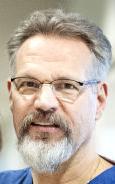 "It is very common that the first manifestation of coronary disease is death. We really want to impress upon patients that they need to call 911. When the trigger is pulled with 911, help is going to begin," he said. "We have a number of patients who go to their local physician and they know they're having a heart attack. They're put in a private automobile and sent to the hospital. It's physicians who also need to be better educated."
In recent years, taking STEMI patients directly to the nearest PCI hospital became the protocol of rural ambulance services in the state.
In 2015, the Leona M. and Harry B. Helmsley Charitable Trust awarded a $4.6 million grant to the American Heart Association to improve outcomes for heart attack patients in rural Iowa. The initiative, called Mission: Lifeline, helped rural transporting EMS agencies obtain 12-lead EKG and the necessary training to perform the test in the field and then transmit the EKG tracing to the nearest PCI hospital. 
Before the initiative, Zajac said heart attack patients living in rural Siouxland went to their local hospital for evaluation, whether they arrived there by private vehicle or ambulance. Some patients received thrombolitic therapy, according to Zajac, before ultimately ending up at a Sioux City hospital. 
"Most of them were outside the window in which they would be able to have benefits of primary coronary intervention," he said. "We would like to have patients have their interventions within 120 minutes of the onset of their symptoms. That time period is to achieve the most optimal results."
Improving outcomes
When he opened the ambulance's back doors in the emergency department's ambulance bay at St. Luke's, Greg Gengler found Kevin Handke, STEMI coordinator for St. Luke's, standing right there.
Handke reviews heart attack cases and works with St. Luke's staff, ambulance crews and referring critical access hospitals (CAHs) to improve adherence to Mission: Lifeline benchmarks. He also educates CAHs and ambulance crews about EKG tracing interpretation and clot-busting drugs.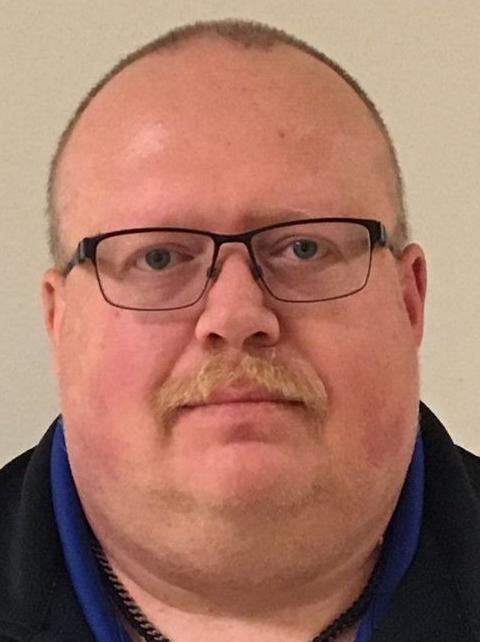 "It gives that positive feedback to them that everything that they did on their end with the Mission: Lifeline had good outcomes," he said of the reviews. "Sometimes, outcomes are poor. We look at those and see if it's something that we need to improve on or build from."
Handke described Le Mars Ambulance's response times involving Bill Gengler as "very impressive." 
Once in the cath lab, Zajac was able to open Gengler's occluded right coronary artery and put in a stent, a small, stainless steel mesh tube. Gengler was hospitalized for six days.
Three months later, Gengler is itching to get back behind the wheel of a bus. He quit smoking, strives to walk 30 minutes a day at Walmart or Floyd Valley Healthcare, and tries to eat healthier.
"If Pat wouldn't have been here, I probably wouldn't have called 911. I probably would've sat here and hoped that the pain went away," he said.