PAULLINA, Iowa -- Brian Cole focused on his 2019 jazz band at South O'Brien High School, listening and watching as it worked through the late fall in preparation for a season that opened on Wednesday.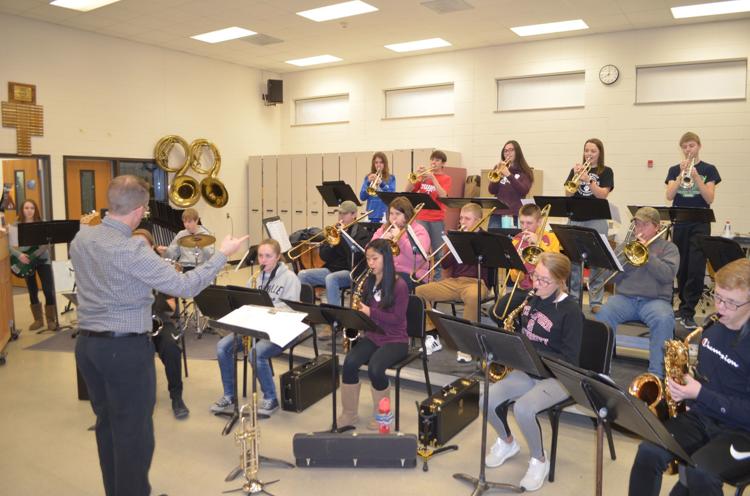 Cole, in a sense, didn't see the trees from the forest.
"We have six pairs of siblings in the band," said Cole. "I didn't realize that until one of our seniors pointed it out to me."
Even then, Cole thought he had five sets of siblings in the 21-member band.
The "sibling revelry" features this musical lineup: Shala Boardman and Abby Boardman; Nikki Feltman and Levi Feltman (twins, seniors); Richard Nyunt and Angela Nyunt; Dante Johnson and Tate Johnson; Kester Grimm and Elizabeth Grimm; and Erin Wagner and Grant Wagner.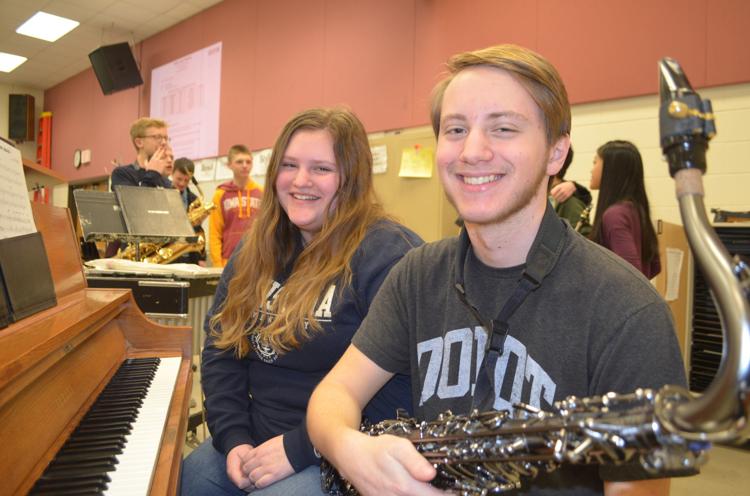 South O'Brien, which won a Class 1A Iowa Jazz Championships state title in 2008, opened the 2019 campaign on Wednesday at the Triton Jazz Festival on the campus of Iowa Central Community College in Fort Dodge, Iowa. The event featured six Class 1A units that have appeared in the IJC event in the past three years. South O'Brien won the contest, while Newell-Fonda captured second and IKM-Manning finished third.
What's it like having so many family connections in the band?
"I've had siblings in our bands before," said Cole, who came to South O'Brien six years ago and has directed the band to a fourth-place finish at IJC in 2015 and 2016, and a sixth-place effort two years ago. The band earned a state berth one year ago but did not place in the top eight. "But we haven't had this many. I'd say it brings a little different atmosphere as they can poke at one another during rehearsal. They can have their ups and downs, but, overall, it makes for a tighter group."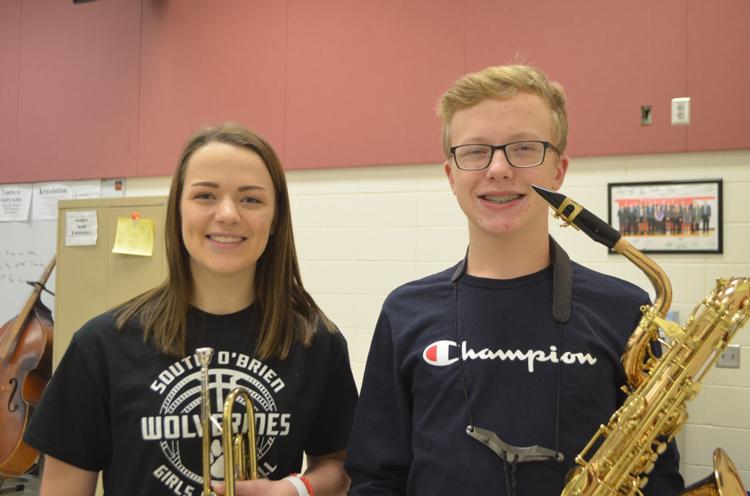 Erin Wagner, the O'Brien County Fair Queen who participates in FFA, three sports and a variety of other school activities, has been on both sides of the sibling equation in jazz band. Wagner, a senior destined to study ag education at South Dakota State University, played in the jazz band for two years with her older brother, Garrett Wagner. This year, Grant, her younger brother, is breaking into the group as an eighth-grader.
"We had a clinician on Monday (Tiffany Wurth, of Buena Vista University) and her eyes got kind of wide when I yelled at Grant," Erin said with a sheepish grin. "I told her (Wurth) that he was my brother and that he could take it."
Erin Wagner recalled being on the receiving end of some direct comments when she was an eighth-grader. Older brother Garrett, she said with a laugh, chirped at her on occasion. "I made us late for practice," she said.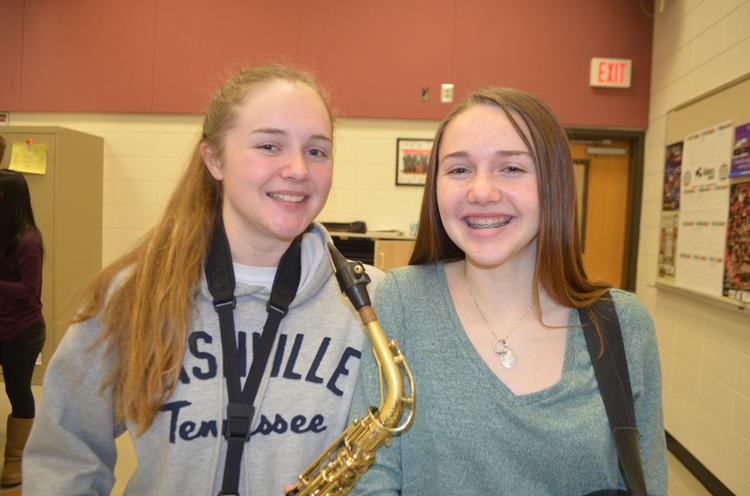 Shala Boardman represents one case where the older sibling has followed the younger sibling into the jazz band arena. Shala, a senior alto sax player, had never tried out for jazz band until one month ago. Her sister, on the other hand, has been involved since she was an eighth-grader.
"They needed an alto sax and people kept asking me about it," said Shala. "I'm not crazy about jazz band; I prefer concert band. But, they kept asking so I figured I'd help them out."
"She (Shala Boardman) just played in the Northwest Iowa District Honor Band, something she's done for three years," said Cole, now in his sixth year at the school serving the Iowa communities of Paullina, Primghar, Sutherland, Calumet, Germantown and Gaza. "She's not crazy about jazz band, but she's a great player. She's helping us out."
Senior Levi Feltman, who plans to study music at Wartburg College, said that having so many sets of siblings involved provides an extra support system for the South O'Brien music unit. "You know that when you do a solo, you've got someone who will tell you, 'Good job.'"