SIOUX CITY | Have you given much thought to your town sign?
Is it creative? Inviting? Colorful? Drab? In need of a boost?
Sioux City native Alex Solsma is a bit smitten with signs. How much? Enough to maintain a website devoted to his pursuit, a page that, as of this week, features photos of 215 city signs from across Iowa.
Templeton, Iowa, for example, elicited a wry smile from Solsma with the catch phrase, "A Strong Community Spirit" on its sign, a not-so-subtle nod to Templeton Rye, the Prohibition Era spirit that, for thousands, put the small Carroll County town on the map.
"Another one of my favorites is the sign at Coon Rapids," said Solsma. "It has a slogan, 'In the Heart of Corn County,' and a huge mechanical, rotating ear of corn."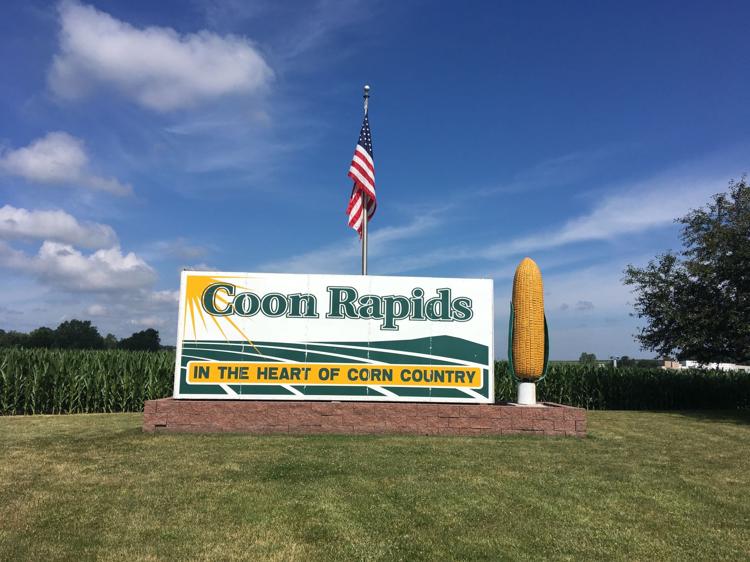 Coon Rapids, history buffs may recall, became a friendly focal point during the Cold War when native son Roswell Garst invited Soviet Premier Nikita Khruschev to his town to learn about corn and all things Iowa agriculture.
Solsma, a 2007 graduate of Bishop Heelan High School, studied political science and journalism at Iowa, earning his degree there in 2011. He immediately began his journalism career at radio station KHBT in Humboldt, Iowa, and, soon after that, began showcasing his affinity for town signs.
Photos: Iowa welcome signs
Photos of welcome signs featured on Sioux City native Alex Solsma's website www.iowawelcomesigns.com
"In 2013, I thought it would be fun to start a website to include town signs and slogans," said Solsma. "This started in Humboldt as I was traveling in the area there to cover high school sports. Most of the roads in that part of the state are two-lane roads that pass through a lot of towns I'd never been in before."
Solsma was intrigued by these wood and metal welcome mats. He began picturing and posting their images on his website while asking others to submit their favorites as well.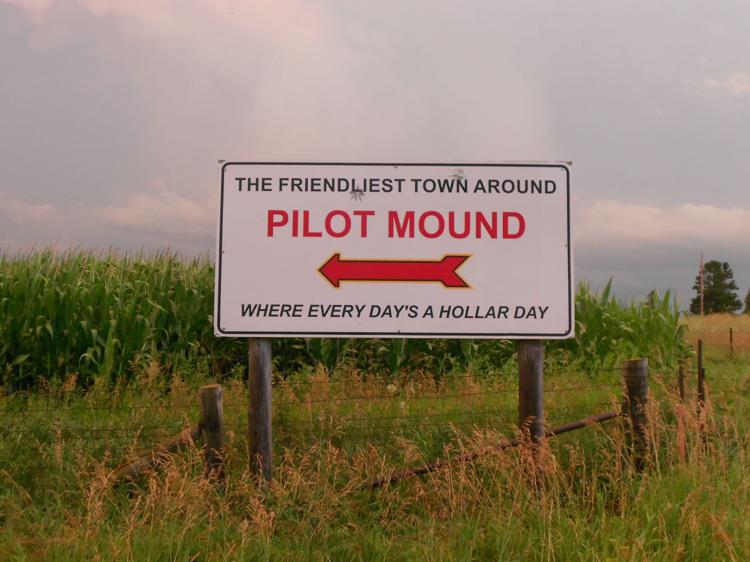 "The first one was the sign for Pilot Mound, Iowa," Solsma said. "I was heading from Humboldt to Boone (Iowa) to cover a baseball game and I went by the town sign for Pilot Mound, in Boone County. It had two slogans on the sign: 'The Friendliest Town Around,' and 'Where Every Day is a Hollar Day.'"
Solsma wasn't sure what the "Hollar Day" meant, but it meant enough to him to motivate him to snap a photo and post it on a fresh web page.
The website attracted eyes from overseas, apparently, because Solsma was contacted by filmmakers in Sweden who put together a documentary on those who left Sweden for opportunity in the U.S., people who often established their own communities in a "new world."
Those pros sought out Solsma for his pictures of the signs at Boxholm ("Home of the Swedes: Swedest Town in Iowa") and Albert City, the Buena Vista County town whose tag line is, "How Swede It Is."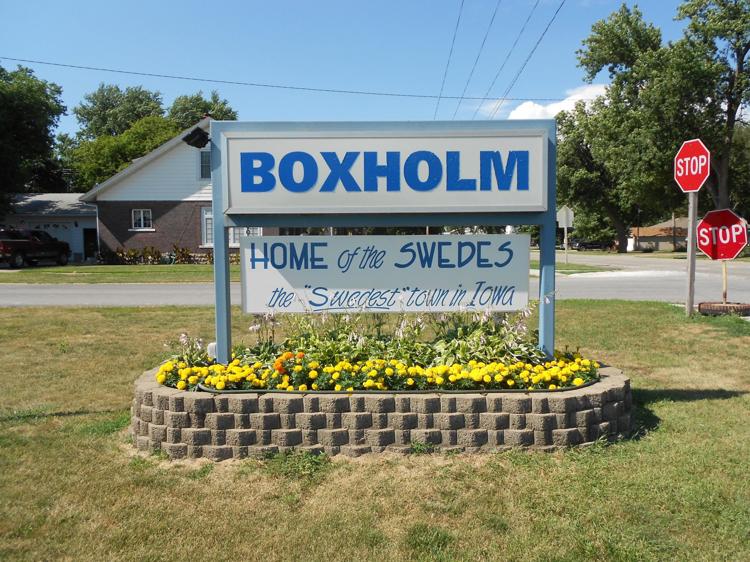 Solsma worked at KHBT for 3.5 years before landing a job as sports anchor and reporter at radio station WHBY in Appleton, Wisconsin, an 18-month gig that took him away from Iowa and diminished his work on his town signs effort.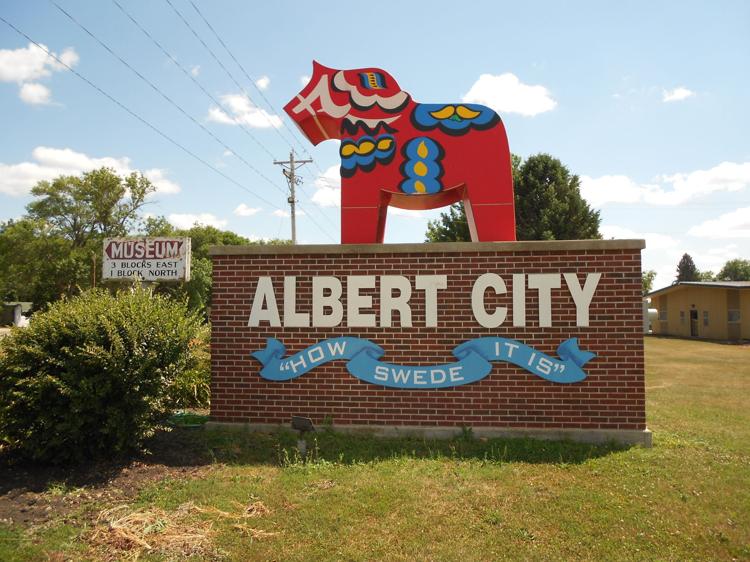 "I have had submissions from other people; maybe one-fourth of the signs on my website have come from other people," he said.
Solsma left Wisconsin as another force began tugging at him: the priesthood. The son of Jim and Kelli Solsma of Dakota Dunes spent the past summer as a pastoral intern serving Remsen St. Mary's in Remsen, Iowa. Solsma is now studying at Conception Seminary in Conception, Missouri. He turned 29 years old on Monday.
"I've been in the seminary a little over a year," he said. "I'm still thinking and praying about the priesthood as I also still love journalism. We'll see what next year brings."
When he drives from Conception, Missouri, back home to Dakota Dunes, Solsma often takes Interstate 29. When he doesn't, he hits the two-lane roads and keeps an eye -- and his camera -- open to the possibilities of adding more signs to a web page he's done little to promote. Maybe this story, he said, will wake up the echoes and prompt others to click and send their favorites.
"We went to Omaha one afternoon and drove by some exits for towns I didn't have," he said, recalling a year-old memory. "I had to stop to get pictures."