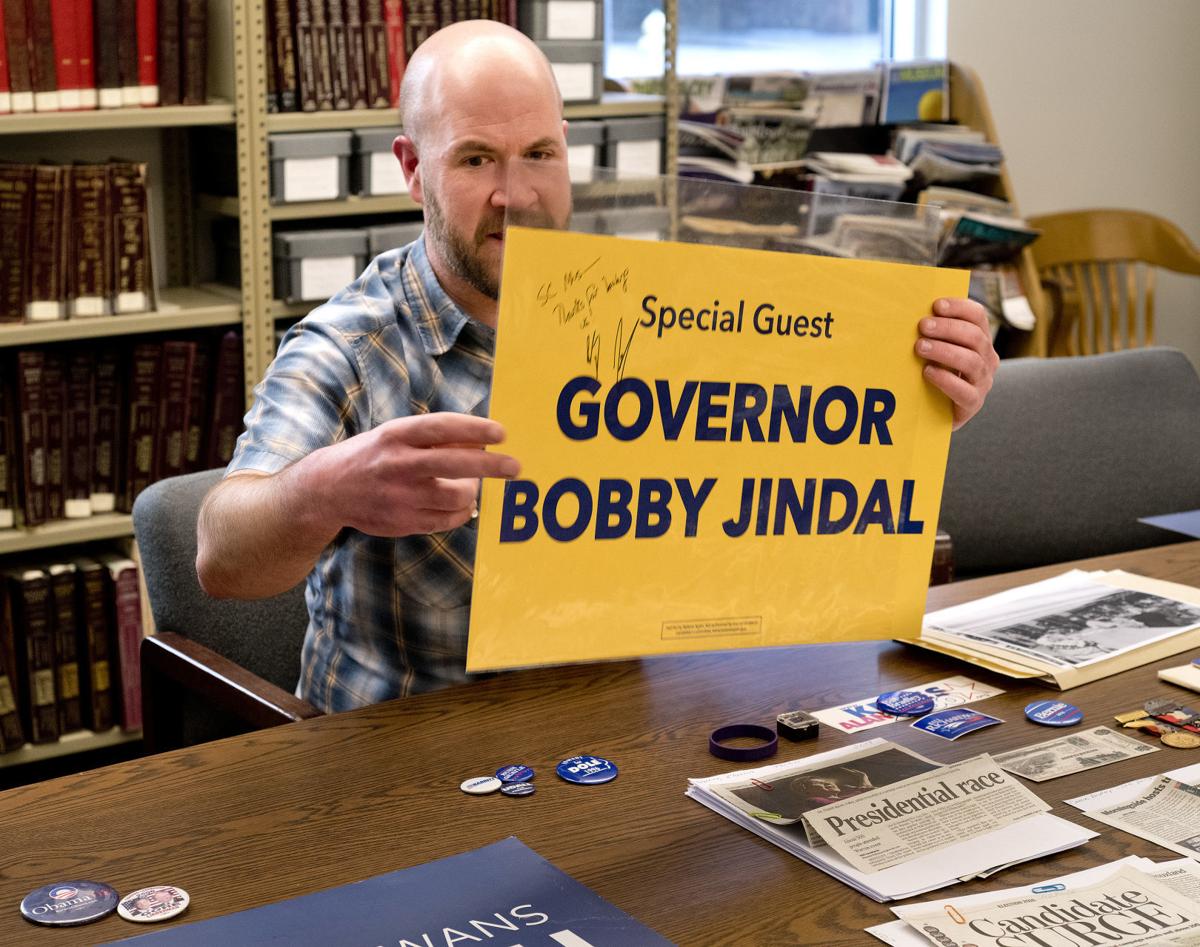 SIOUX CITY -- A red, white and blue bumper sticker emblazoned with "Alan Keyes 2000," a golden yellow sign autographed by former Louisiana Gov. Bobby Jindal and a 2008 purple rubber bracelet personalized with the words "I agree with Joe Biden" are among the mementos donated to the Sioux City Public Museum that spark memories of presidential elections and Iowa caucuses past.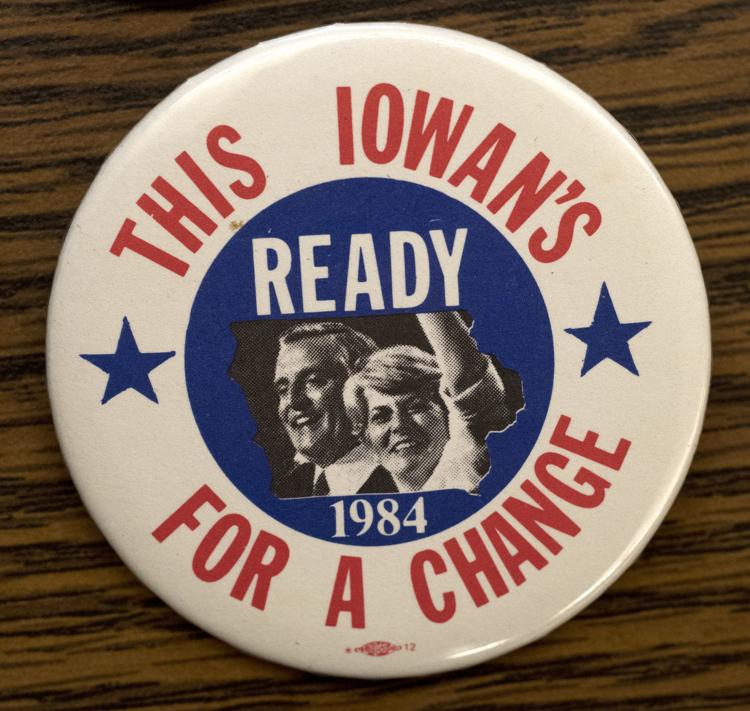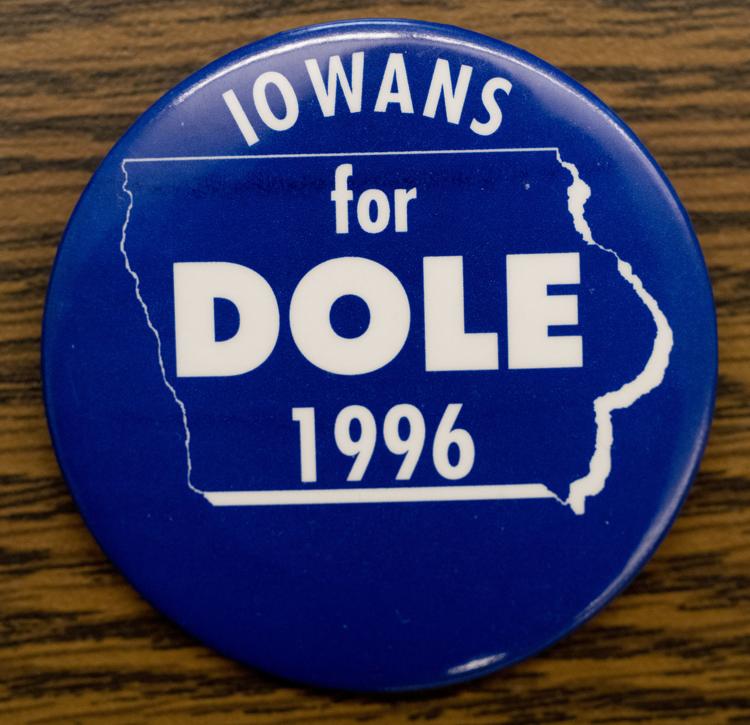 "There are a lot of people who start off campaigning for president who don't get a nomination and who don't become president," Archives Manager Tom Munson said as he sat at a table scattered with campaign memorabilia less than a month away from the 2020 Iowa Democratic caucuses. "For Democrats, 43 percent of the people who win the Iowa caucus become president; and for Republicans, it's 50 percent. That's not terrible, when you consider this election cycle, when the Democrats started out with 16 candidates."
A Sioux City Journal photograph taken on caucus night at North High School hearkens back to the 1992 presidential election, when Iowa failed to predict the Democratic nominee.
"That's one that Iowa got very wrong on who they were going to pick," Munson said. "It leaned 76 percent toward Tom Harkin, the senator who was running for president that year. Bill Clinton, who was the nominee that year, got 3 percent of Iowa."
The modern Iowa caucuses' roots are in the 1968 National Democratic Convention, during which Vice President Hubert Humphrey and Sen. Edmund Muskie of Maine were nominated for president and vice president. The museum received a small white "Humphrey" button from a donor that has two blue adjoining H's decorated with tiny white stars. 
After the convention in Chicago, which was marred by protests and riots, party officials sought to make the nomination process more transparent. The new rules they put in place changed the party's presidential nominating process and launched Iowa's first Democratic caucuses in 1972. The state's first Republican caucuses were held four years later.
You have free articles remaining.
Munson said the idea of a caucus is far more democratic than anonymous party leaders sending delegates to choose a nominee.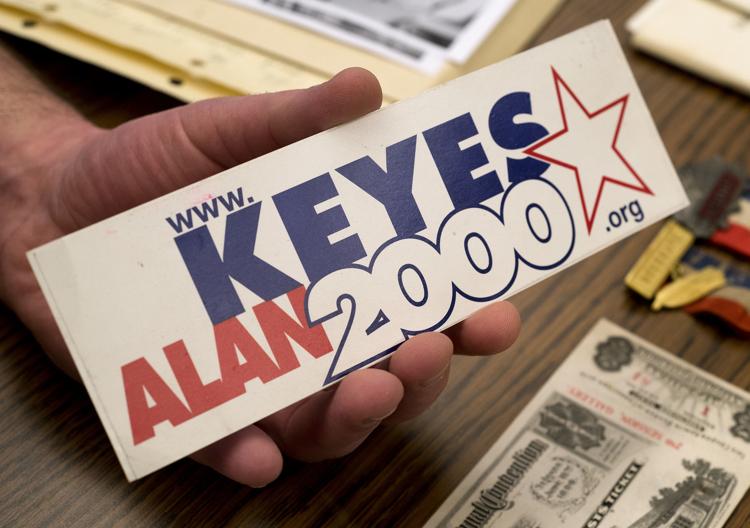 "It is people living within a precinct meeting together to determine who they are likely to vote for and thereby sending those delegates onto the state conventions, as opposed to the nomination cycle prior to that, which was really just the parties deciding who the delegates are who get to choose who the nominee is," Munson explained. 
Aside from Sioux City Journal photographs, including one from the first Republican caucuses held in Iowa in 1976, the Sioux City Public Museum's memorabilia involving this actual "gathering of neighbors" is sparse. Some campaign buttons that Munson pulled feature outlines of the state. A few campaign signs directly reference Iowa, including a 2016 Bernie Sanders sign that states, "I Stand With Iowans Not With Big Corporations."
"This just goes to show us, from a museum perspective, that new stuff is just as interesting as some of the old stuff; and that new stuff is going to be old some day," Munson said with a chuckle.
So, what should you save from this year's caucuses? Munson said you can pitch those political mailings in the trash. But, if you're a precinct captain, be sure to save your badge.
"Save things that are unique or at least rare. How many Bill Richardson stickers were there? There were a lot. But a sign like this is more rare," he said, motioning to the Sanders sign. "If you are indeed managing a precinct and you've got the signs while they're actually caucusing -- this is Bernie's group, this is Yang, this is Steyer -- that would be really cool."
Fourth Street Mall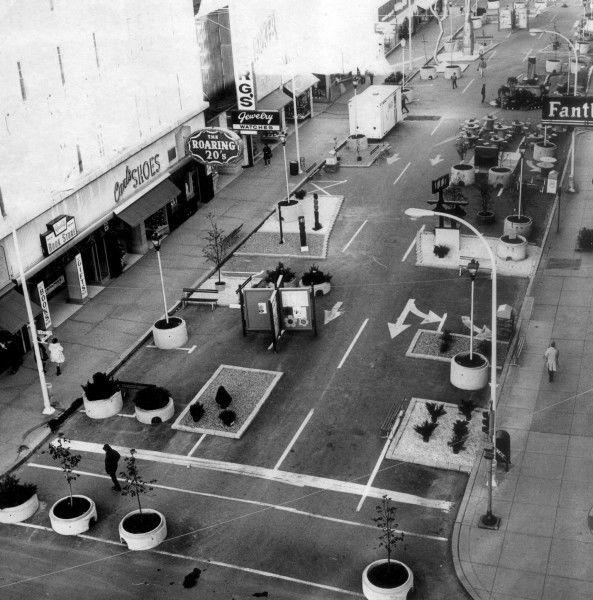 Aalfs Manufacturing Co.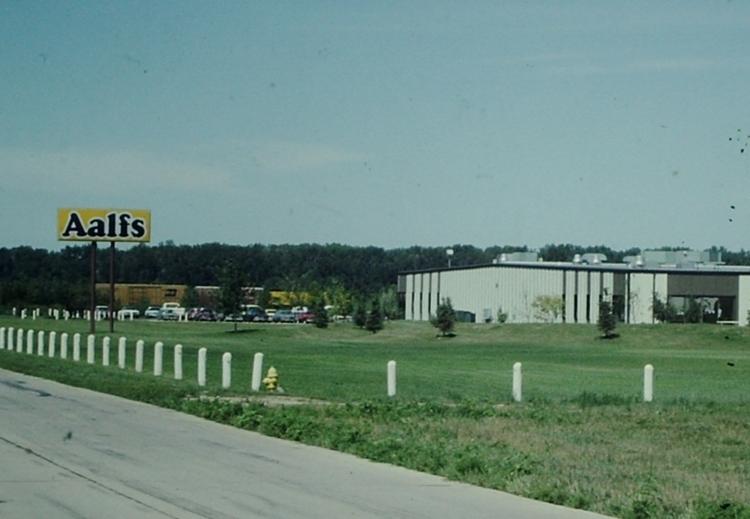 Western Iowa Tech Community College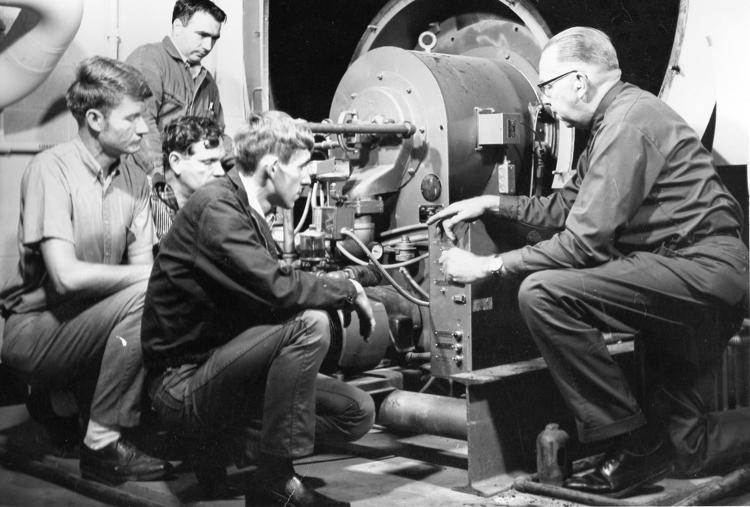 WIT Archival Photo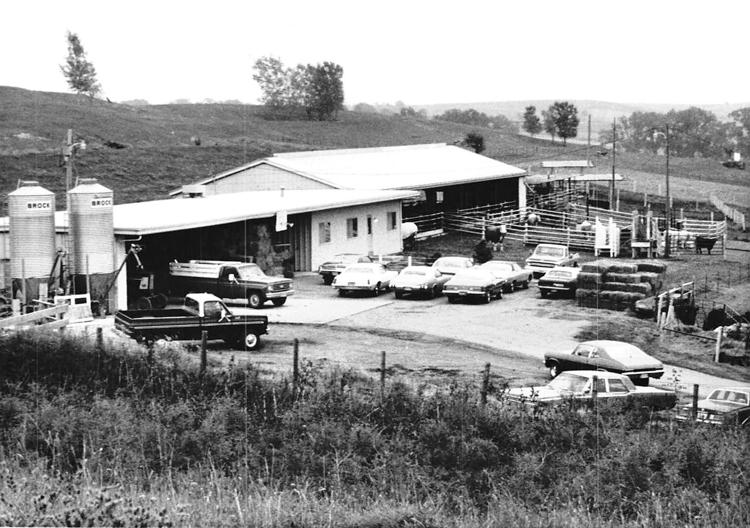 Biking at Briar Cliff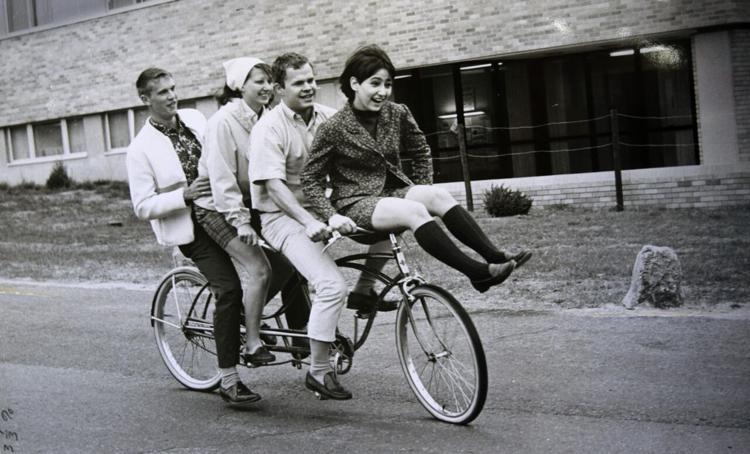 Frank H. Greteman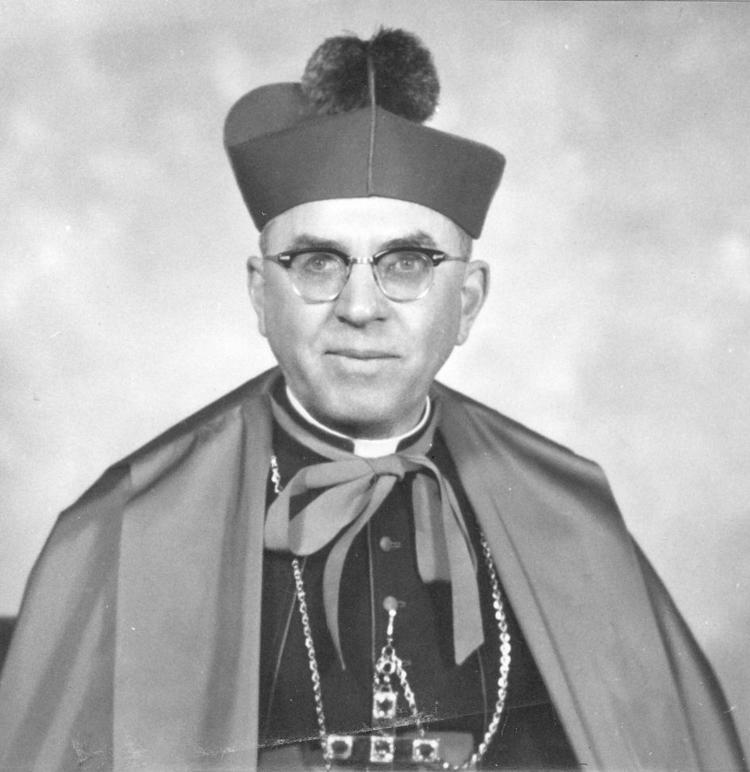 Proposed Brandeis building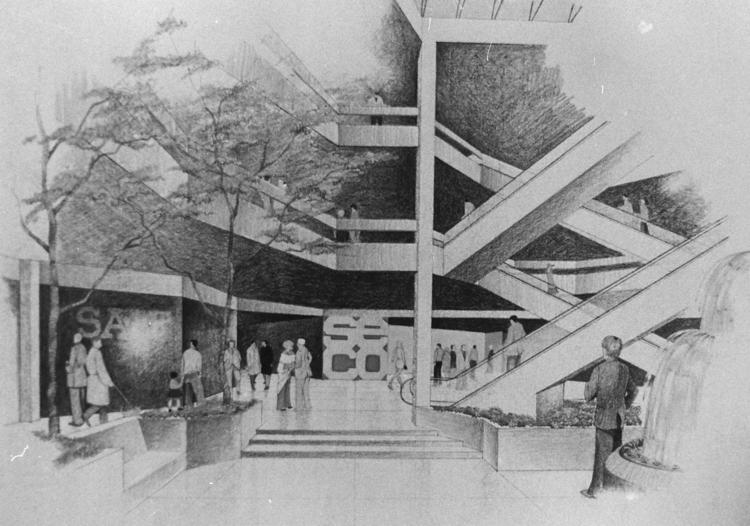 Veterans Memorial Bridge construction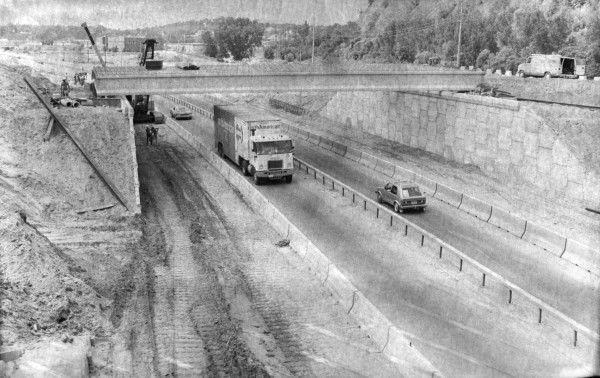 Veterans Memorial Bridge construction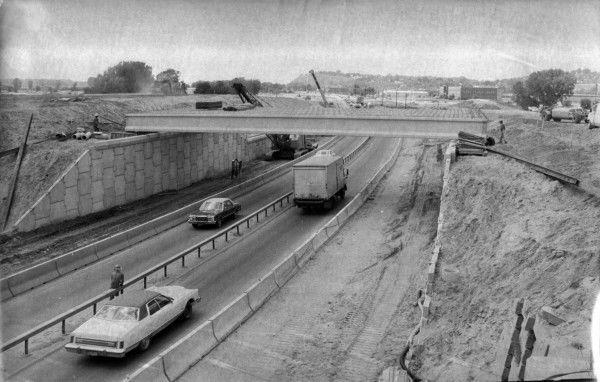 Interstate 29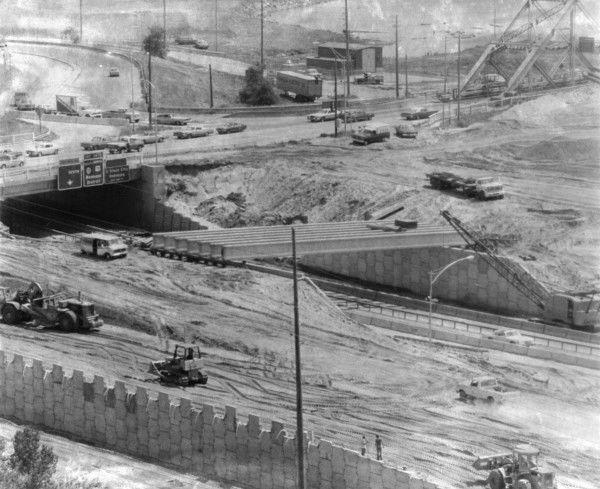 Sioux City Federal Plaza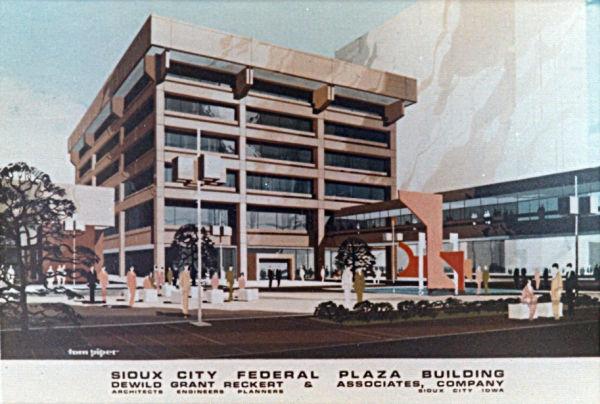 Biltmore Motel and Restaurant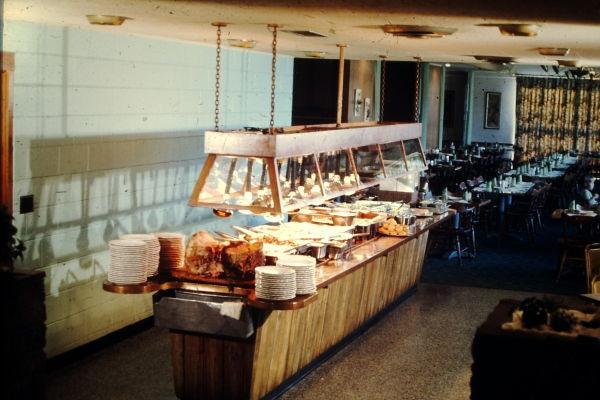 South Sioux City television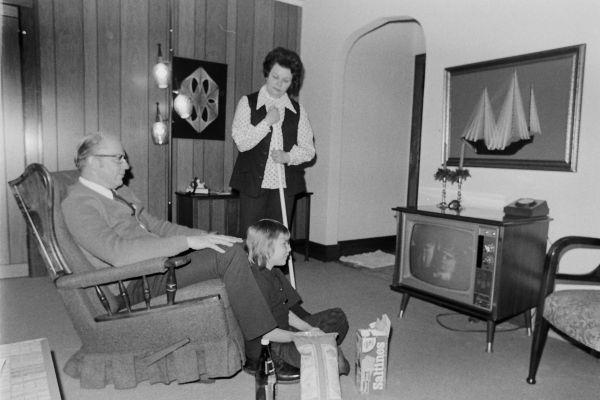 Barge on Missouri River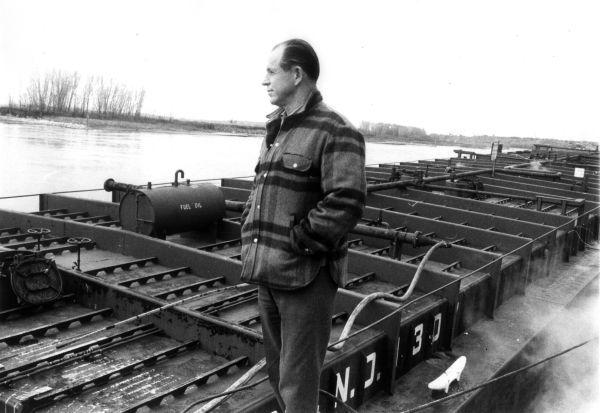 1970 fire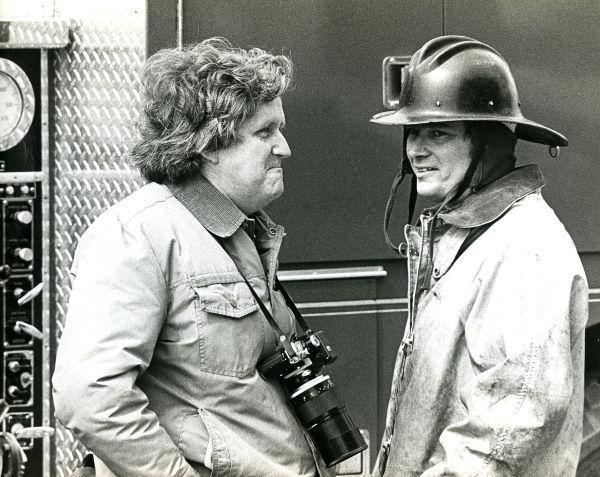 October storm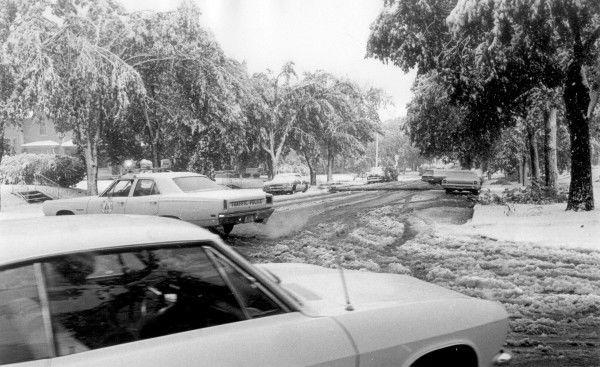 Sioux City Marina and Boat Harbor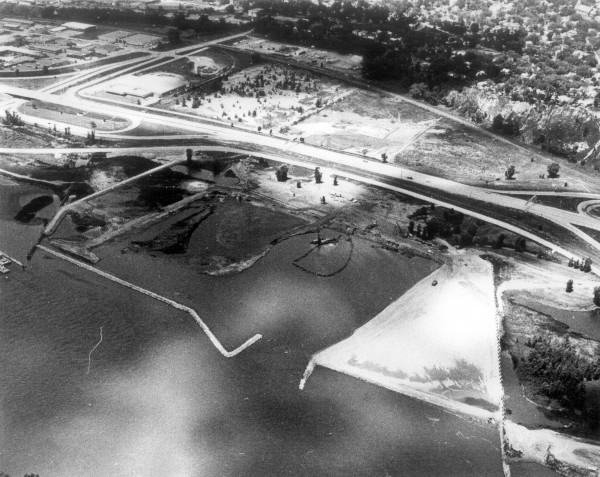 Senftner Volkswagen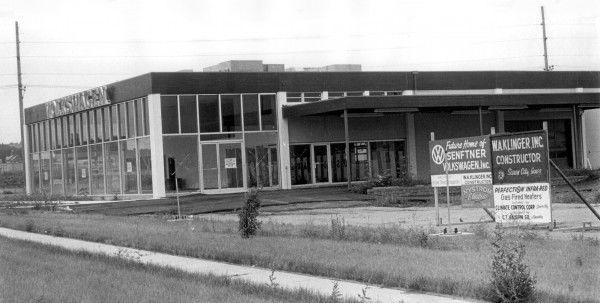 Municipal parking ramp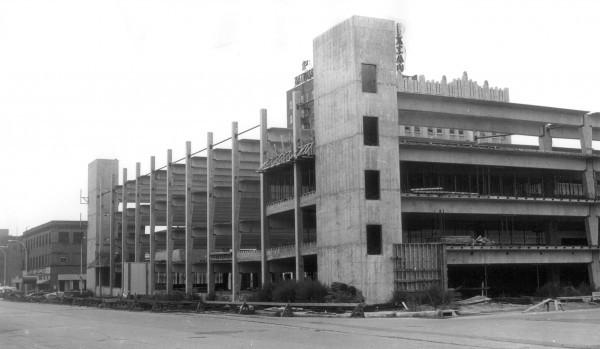 Everett's Furniture Barn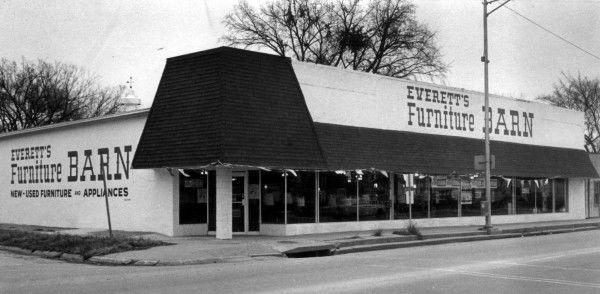 Olson Cycle Center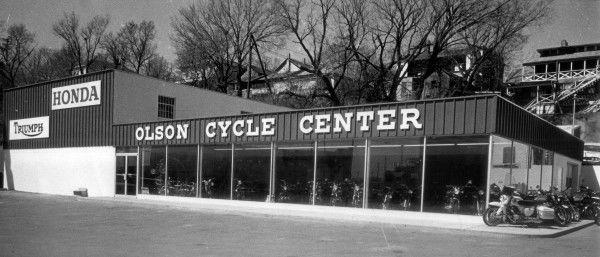 YWCA Pool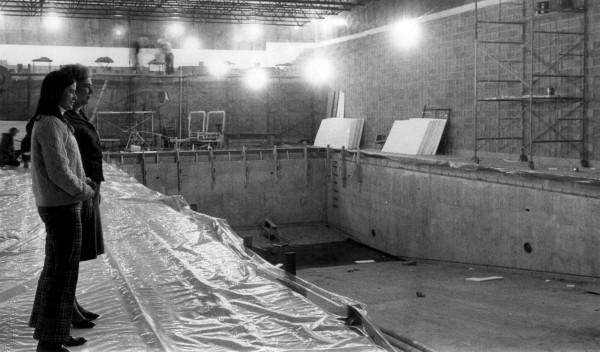 Gov. Robert D. Ray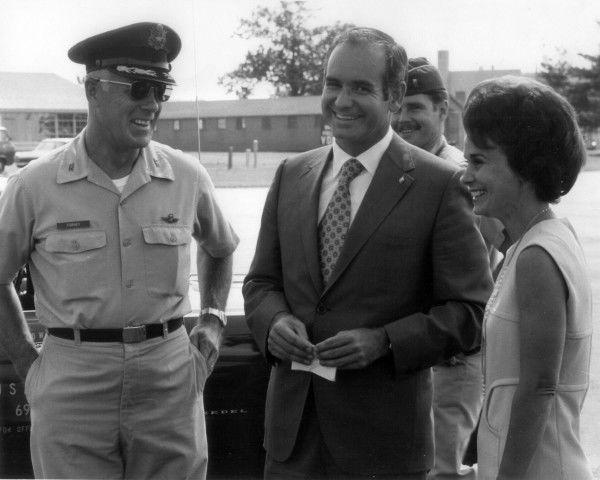 Normandy exterior 1974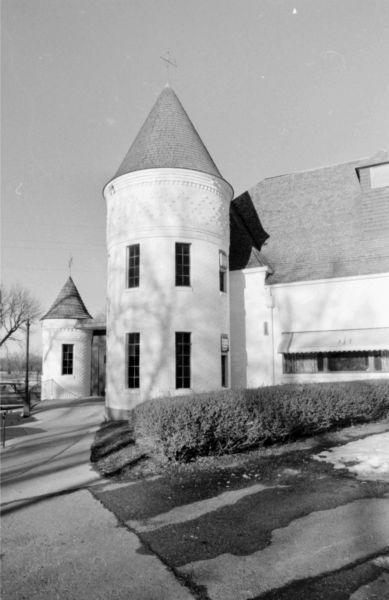 Fantles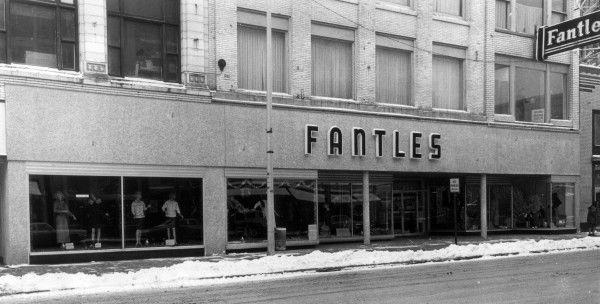 Livestock Exchange Building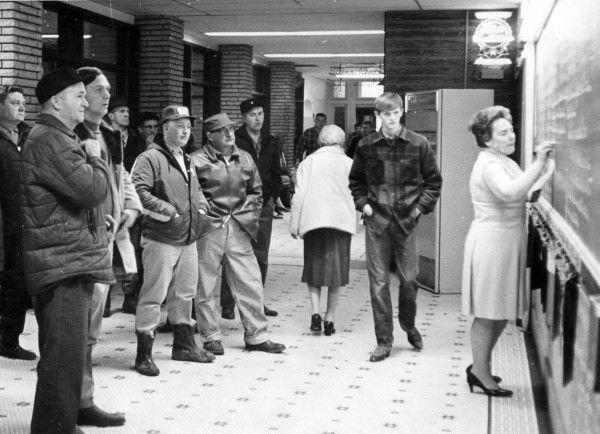 Stockyards aerial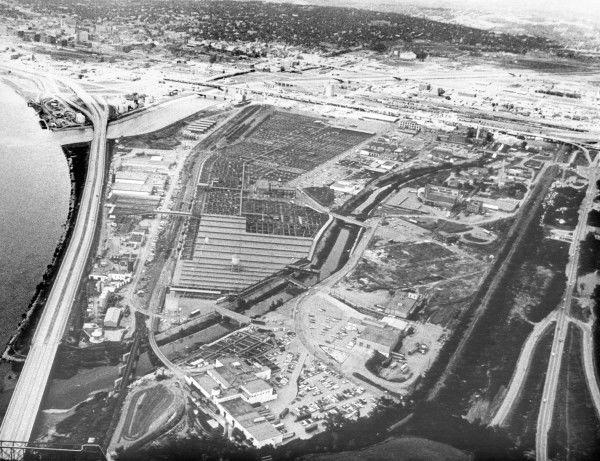 Sioux Quality Packers Inc.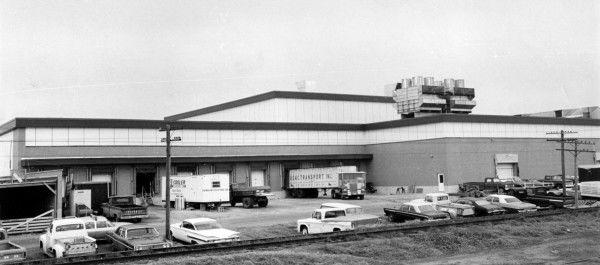 Combination Bridge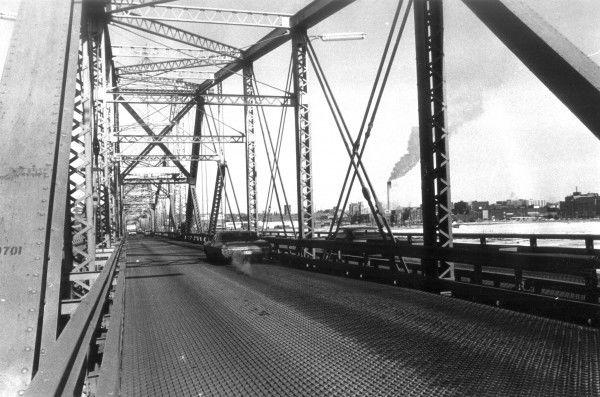 Combination Bridge construction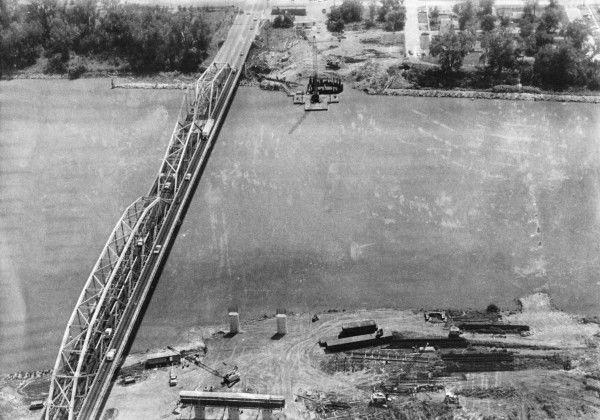 Normandy buffet