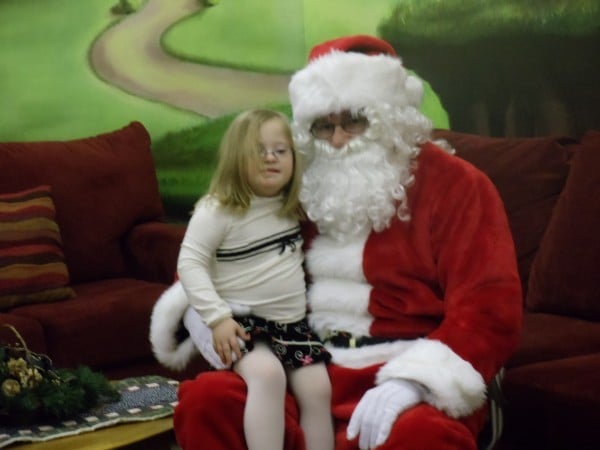 SIOUX CITY -- The dream of a gathering place designed specifically for children and adults with Down syndrome became a reality on March 21, 2009, World Down Syndrome Day, in Sioux City.
Nationally, GiGi's Playhouse came into being when the Gianni family, which included a Down syndrome daughter, opened the first center in 2001.
Buddies for Life. a nonprofit organization, was established in Sioux City by Ron and Jennifer Koch and Dwight and Sara Freiberg in 2007 and raised funds to open a GiGi's Playhouse two years ago.
What started as simply a playhouse has turned into an international phenomenon, spreading awareness and inspiration to everyone it touches, explained Jennifer Koch.
"GiGi's Playhouses are Down syndrome awareness and educational centers that provide resources, specialized teaching and support to individuals with Down syndrome, their families and the community," she said.
There are currently 11 playhouses nationwide and one in Mexico. A national board in Hoffman Estates, Ill., oversees all of the playhouses.
Each playhouse has its own board of directors that meets on a monthly basis to set up and organize upcoming events and resources the local playhouse has to offer. Locally, the board of Directors includes President Sara Freiberg, Vice President Jennifer Koch and Treasurer Megan Donahoe-Ripperda. Additional Board members are: Miranda Galvin, Velvet Jeratowski, Paul Speidel, Allie Hardenbrook, Keely and Alan Goettsch, Dwight Freiberg, Ron Koch, Amanda Westerhold and Jerry and Dr. Julie Breiner. The site coordinator and day-day manager is Marlene Pietz.
Koch pointed out all programs are free to families and are therapeutic in nature.
"Each of them are designed to work on specific skill development in several areas including speech and language, social development, and fine and gross motor skills," she said. "Our national literacy program alone teaches thousands of kids with Down syndrome to read. The "I have a voice" campaign, a national awareness campaign, seeks to change outdated perceptions and replace those images with beautiful, thought provoking, intelligent images."
Locally, the Sioux City organization provides prenatal diagnosis support, networking and socializing for families with children and adults of all ages with Down syndrome.
Volunteer opportunities are endless, Koch noted.
"We have educational programs throughout the week and on the weekends at designated times," she said. "We are always in need of volunteers for these events - anything from sitting on a committee to day-of assistance."
Ahead is the second annual "I have a voice" gala from 6 to 11 p.m., Feb. 25 at the Marina Inn, South Sioux City. There will be a dinner, a band and a silent auction. Cost is $75 per person or $600 per table. All proceeds will benefit GiGi's Playhouse. Register at http://www.events.org/ihaveavoicesiouxcity.