SIOUX CITY -- Flight 141 was experiencing turbulence, due to a pair of problems that could confound even the bravest of pilots.
Issue no. 1: Snappy alligators were preventing the airplane from landing in the Florida Everglades.
Issue no. 2: There were confirmed sightings of Captain Hook, from the Jolly Rogers pirate ship, lurking around the area.
Luckily, Flight 141 was being piloted by the always-in-control 3-year-old Heidi Tassin.
Um, Heidi, maybe you should keep both hands on the steering wheel. You know, just to be one the safe side, OK?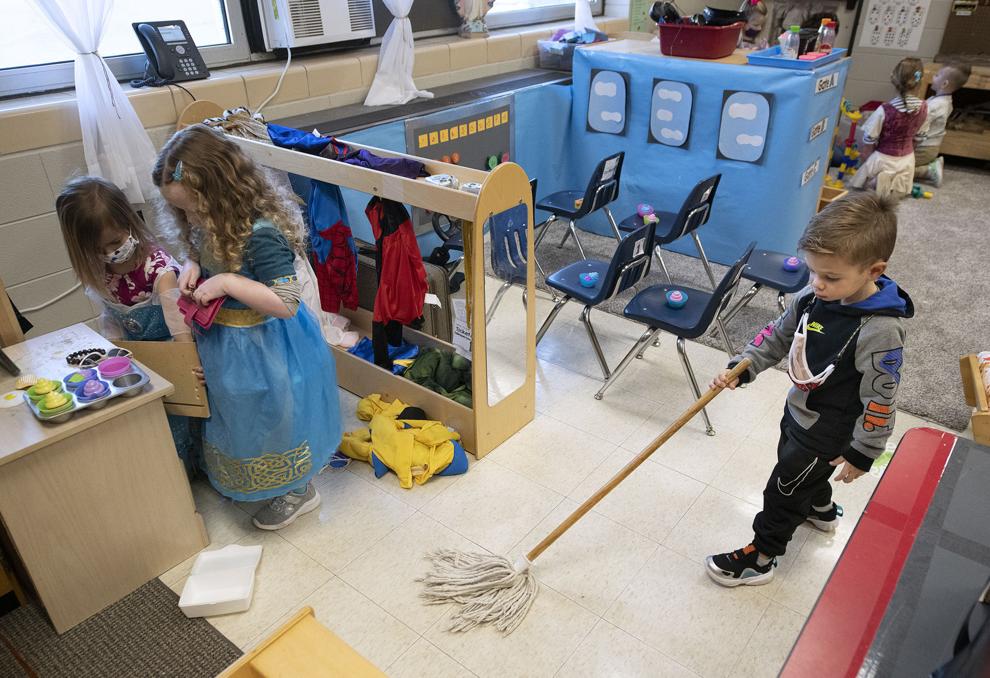 Heidi was one of the students attending Holy Cross School - St. Michael Center's preschool program taught by early childhood teacher Julie Berenstein.
"This class is for kids who are 3 years old," Berenstein, an educator with more than 20 years of experience, explained. "Studies have shown the first three years of a child's life is so important. We've designed this program to provide students with the building blocks for a lifelong love of learning."
Berenstein does this by acknowledging that 3-year-old students learn differently than their older peers.
"We place an emphasis on opportunities to explore while focusing on creativity and social interaction," she said. "They may look like they're playing but they're also learning."
As for student Birdie Kvidera, she was also saving some plastic penguins from a chilly situation.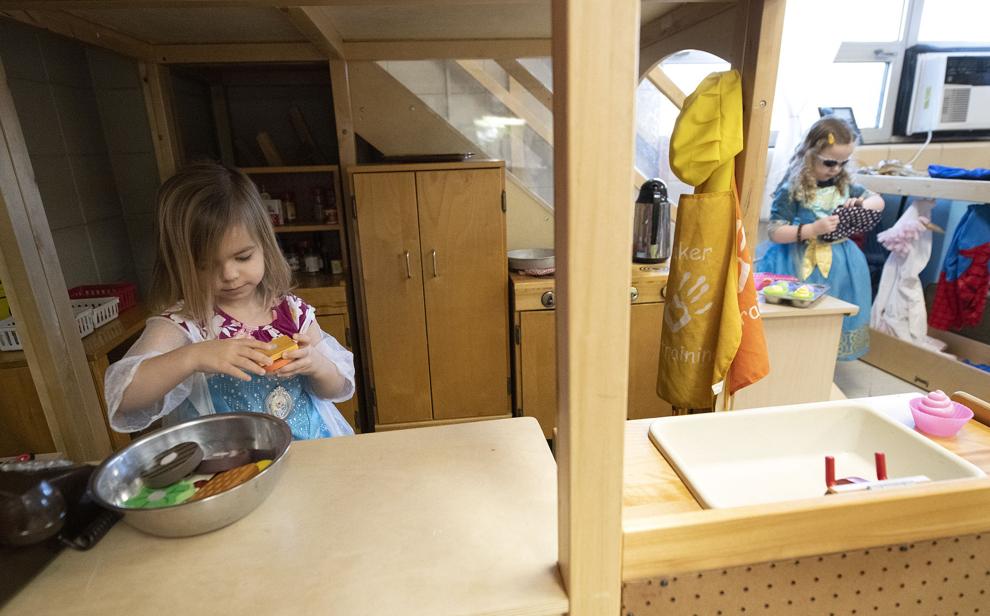 You see, Birdie was given the task of dispensing salt water from an eye dropper to rescue flightless friends stuck in icy conditions.
"Birdie is chipping away at an ice block in order to get the toy penguin," Berenstein said. "She is also learning science by seeing how salt can melt ice, turning it into water."
Each part of Berenstein's classroom was designated a different station. 
A part of the room was set up for sharing time, when kids can bring toys from home. Another section of the room was meant for quieter endeavors, like painting and drawing.
Keeping every inch of the room spic-and-span was Cooper Albright, who knew how to wield a wicked mop.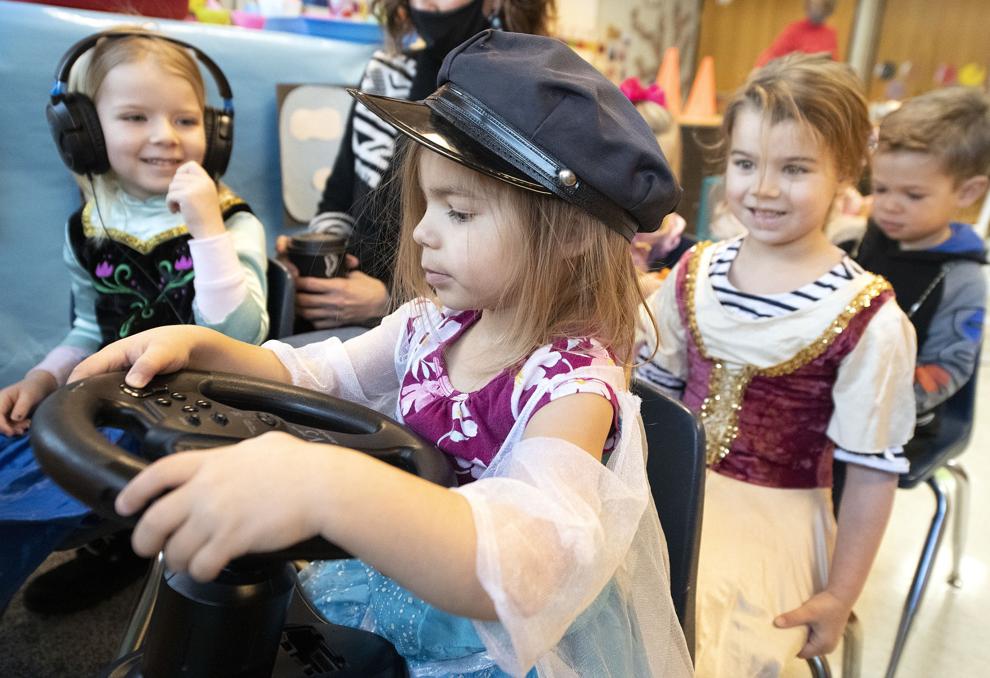 "Cooper loves to mop and he loves to dust," Berenstein said. "Cooper's house is be the cleanest place in town."
That is fine by Berenstein, who knows her students are discovering their personalities at school.
"While the kids are learning lessons in science, math and reading, they are also becoming problem solvers and conflict resolvers," she said.
Berenstein's coworkers at Holy Cross School - St. Michael Center have been known to visit her class for fun.
"You would think a class full of 3-year-olds would be chaotic," she said, shaking her head. "Instead, it is one of the happiest classrooms at school, with kids who are learning and playing at the same time."
Well, learning, playing and piloting in the case of 3-year-old Captain Heidi Tassin.
After all, how many kids can say they flew a plane while escaping both toothy crocodiles as well as Captain Hook without leaving a preschool classroom?