SIOUX CITY -- Growing up in Sioux City, Aja Simpson saw her mother, RaMona Wanned, "toothless, homeless and terrible."
Although she hated the lifestyle that accompanies a drug addiction, she got caught up in it. At age 20, Simpson found herself behind bars, not for using drugs, but for selling them. 
Wanned, who was 40 at the time, didn't believe it when her roommate called out, "I think it's your kid."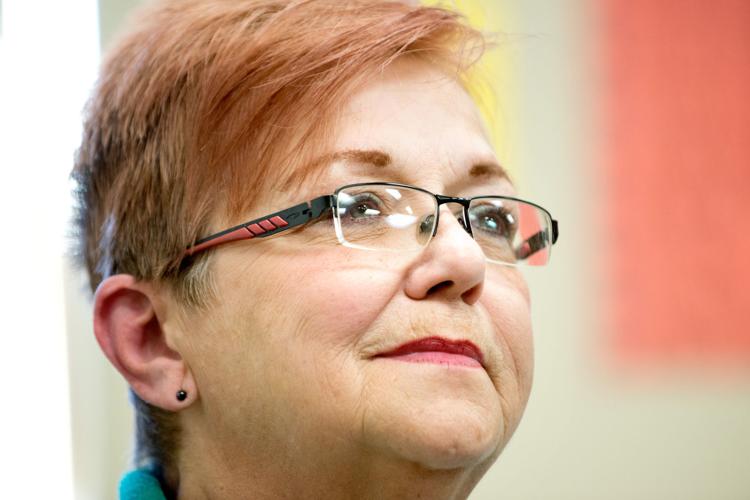 As Wanned peered through the skinny window in her cell at an Iowa correctional facility, she saw Simpson carrying her bedroll. In that moment, she realized she was responsible for her daughter's predicament.
The next day, the two talked as they walked around the prison yard together. Wanned was sick and tired of using crack cocaine. Simpson had also reached her breaking point.
"This is it. It has to stop. I can't do this. I can't live like this," Simpson said. "I thought selling drugs was it -- that's how people made their money. That's what I grew up with."
Years later, mother and daughter are living together. Simpson's five children can depend on Wanned in ways that Simpson never could as a child.
Sitting in a classroom at Jackson Recovery Centers, where Wanned works as a therapist, Simpson said she couldn't be prouder of her mother, a woman she once loved and loathed, simultaneously.
"I never had my mom, ever," she said, voice quaking, as tears welled up in her brown eyes. "My kids see a phenomenal woman. We see her make so many achievements and accomplishments. I prayed for that my whole life, 'Please God, let my mom get better.'"
'It took over everything'
Wanned, now 60, started drinking in her preteens at a friend's house. She went on to smoke marijuana in high school, and then, as a young adult, she was introduced to cocaine. It didn't take long for recreational drug use to turn into an addiction.
"Crack cocaine was my drug of choice and that took over everything. I did that for many years," Wanned said. "I didn't get sober until I was 40."
At age 20, Wanned gave birth to Simpson, whom she described as a "good kid." When Simpson was just 6, Wanned entrusted her with a house key. Simpson said the smell of marijuana, which she described as a "good smell," lingered in their home. She thought it was potpourri or incense.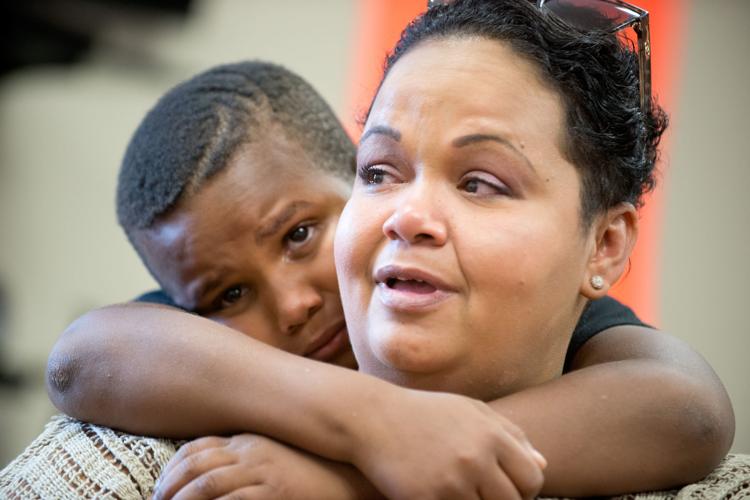 Simpson waited alone for hours for her mother to return. She worried about Wanned like a parent should worry about his or her child, wondering if she was in jail, hurt or dead.
Simpson witnessed her mother's boyfriend be violent. She thought, "Moms get beat up. Everybody does drugs." She didn't know any better at such a young age; and Wanned, her mind clouded by her addiction, didn't see how her choices were negatively affecting her daughter. Had child protective services investigated her, Wanned said her daughter certainly would've been removed from her custody, but they never did.
Although many children living with a parent who uses drugs and alcohol will not experience abuse or neglect, they're at increased risk for maltreatment and child welfare involvement compared with other children, according to a 2014 study conducted by the Institute of Medicine and the National Research Council. These children are also more likely to engage in substance use themselves.
"She was an inconvenience. She was in the way of my using," Wanned said of her daughter. "I didn't have time to parent her, so I didn't."
Simpson often stayed with her grandparents. She said she loved it, because in their home she was safe, warm and fed. 
"They woke up in the morning and they mall walked. They went grocery shopping every night. They had dinner at the same time," she said. "It was the only piece of normal I ever had."
For a time, Wanned said she was a top salesperson at MCI. Her boss suspected she was using drugs, but couldn't confirm it. He offered to send Wanned to treatment. Wanned proposed what she thought was a better option, "All you gotta do is let me smoke here." When her boss said, "No," Wanned left her job.
Wanned said she relates to all of her patients. The ways in which they minimize and deny their addictions are all too familiar. Wanned didn't think she had a problem for years.
"Every other time I went to prison, I lied and said I didn't need to go to treatment. I didn't use. I didn't drink. It was all denial," she said. "I'd wait to get out and go and use again."
Simpson said she enabled her mother, begging her not to go out, but instead stay home and get high, so she wouldn't leave her. She urges young people who have a parent struggling with addiction to focus on themselves, rather than spend all of their time and energy trying to fix their parents.
"We lose out on a lot of life trying to make things right with them," she said. "You have to learn to accept them for what they are and offer the help that is available for them."
Making amends
After meeting her daughter in prison, Wanned completed a drug treatment program and entered Marienne Manor, Jackson's transitional living house for women with at least 30 days of sobriety. At Marienne Manor she found recovery and her calling.
Wanned said working a 12-step recovery program humbled her. One of her first assignments was admitting how her drug addiction interfered in other people's lives. She relived moments from her daughter's childhood. In her mind, she saw a young Simpson taking off her pink snowsuit at grandma's house. Wanned had no desire to stay and open Christmas presents that day, as her daughter had wanted. She was in a hurry to leave, so she could use drugs.
"How was that OK?" she thought. "Moms don't do that."
Wanned also recalled the time she purposely went to a friend's house on the woman's baby's birthday, knowing her friend would buy drugs from her rather than spend her money on her child.
"When I got out of treatment and out of prison, I went back to her, and her daughter was considerably older. But I gave that little girl money, because her birthday was nothing like what her mom planned it to be," she said.
While on a pass from Marienne Manor, Wanned met with Simpson, who nine months after being released from prison, had her own home and was living her life the right way.
"I was struggling, but I was doing what I was supposed to do," said Simpson, who told Wanned that if she used drugs again, she couldn't see her grandchildren.
Wanned was taken aback and said, "Who are you talking to? I'm your mom."
Simpson didn't back down, and Wanned stayed away from drugs.
That year during the holidays, Wanned was shopping for her grandchildren with Simpson, when her daughter turned to her and said, "Mom, this is the first time you've been sober at Christmas." Wanned said her daughter's words made her feel as if she had been kicked in the chest. She began to cry. Simpson said she was sorry.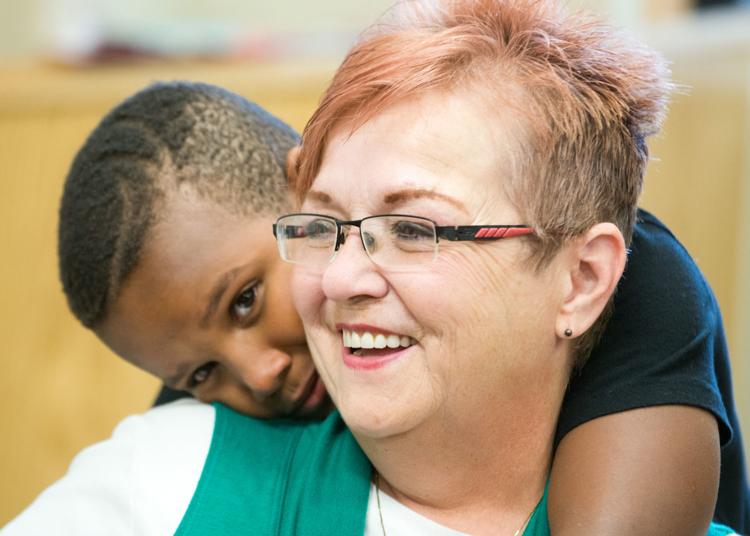 "I said, 'Don't be sorry. How did I miss your whole life? How had dope become that important?'" Wanned said.
Wanned, who has been employed with Jackson for nearly 14 years, expects to receive her master's degree in professional leadership by the end of 2018. She said one of her favorite things about working at Jackson is seeing some of her former patients become her co-workers.
"This disease will kill you. It will destroy families," she said. "All you have to do is stay clean and sober, go to meetings, get a sponsor and work the 12 steps. If you're sincere about it, this works. We do recover."