DENISON, Iowa | Spring sprang in Denison on Tuesday as two governmental bodies made plans for the 46th edition of RAGBRAI, Iowa's summertime classic.
The Crawford County Board of Supervisors talked about having vendors in unincorporated areas of the county using the right side of the highways exclusively while they peddle to pedalers.
"It's a safety issue," said Eric Skoog, a supervisor from Denison. "We're also discussing things like having people shut down by a certain time in the county as law enforcement doesn't want riders out there when these highways return to normal traffic."
The Denison City Council, meantime, considered its formal ordinance in welcoming RAGBRAI as the ride's overnight stay on Sunday, July 22. It marks the first overnight stay for RAGBRAI in the Crawford County seat in 17 years.
A pair of public meetings were held on Monday, the last day of winter, as Mayor Jared Beymer joined Blair Weigum in laying out details such as vendor fees nonprofit groups ($300) -- and private for-profit entities ($750) -- may pay before setting up shop that day.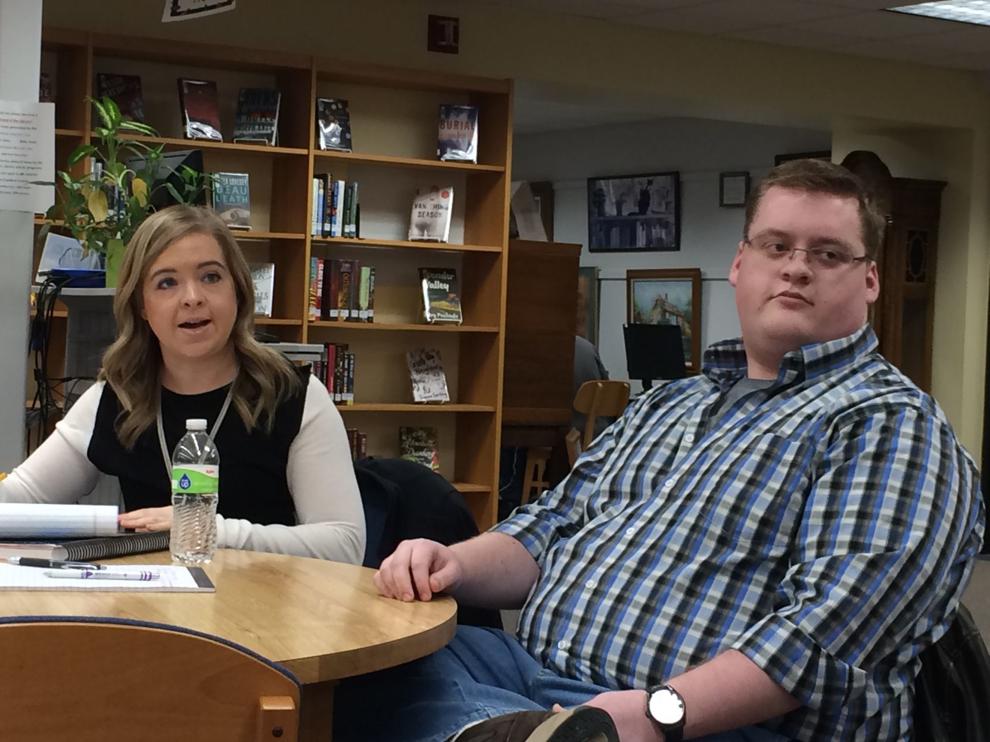 There's plenty of work to be covered by a host of committees in the next four months. But, that's what's needed before 30,000 to 35,000 visitors roll in for a visit, covered in sweat, soreness and smiles.
RAGBRAI's return to Crawford County has been difficult, as the county banned organized bike rides on county roads for 15 months just over one decade ago. The county, in fact, passed a resolution last May to make it clear RAGBRAI was welcome to return. Skoog presented a framed copy of the resolution four days after its passage to Mark Wyatt, executive director of the Iowa Bicycle Coalition, who happened to be in Denison for the Manilla (Iowa) Madness bike ride.
The resolution represented a last section of red-carpet treatment for RAGBRAI. Leaders believed it was necessary since Crawford County in October 2007 enacted a ban from using county roads by organized bike rides, including the Register's Annual Great Bicycle Ride Across Iowa. The ban came in the wake of the 2004 death of a Davenport, Iowa, man who sustained injuries on Crawford County Road E-16 west of Schlweswig, Iowa, after falling while riding RAGBRAI. The cyclist died one day later and his widow and the county's insurance carrier later settled a lawsuit for $350,000.
Crawford County Supervisors passed the ban after that, in essence, saying, "No more organized rides here." The ban, likely the first of its kind in Iowa, received all sorts of press.
However, county supervisors lifted that ban 14 months later, a quiet reaction to RAGBRAI's leadership purchasing a $2 million insurance policy to protect pass-through counties/communities from exposure if and when an unregistered rider suffered a mishap. (Riders who are officially registered on RAGBRAI have signed waivers for years.)
RAGBRAI still didn't pass through Crawford County for nine years following the ban's lift. That changes this summer as the 46th edition of RAGBRAI begins in the Monona County seat of Onawa, Iowa, and chugs east to Crawford County, hitting the towns of Turin, Ute and Charter Oak before rolling downhill into Denison at the end of a 43.5-mile ride. (Riders may do an extra 22 miles of gravel that day and get to Moorhead and Soldier in the process.)
Folks in Denison, namely those with the Chamber & Development Council of Crawford County, the Crawford County Cruisers and others, have been pitching the ride for a decade, a play that paid off at the official route release party in January.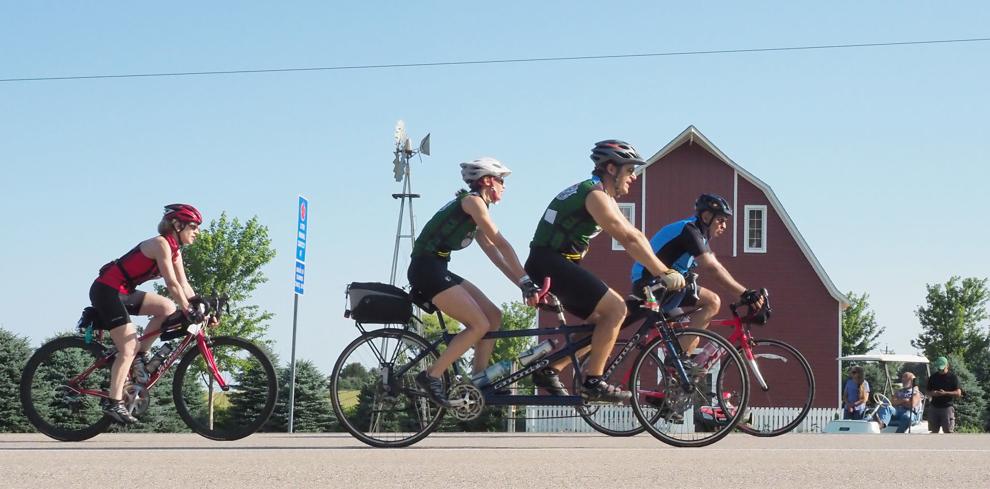 "Twenty-seven people from Denison were there (in Des Moines) when this year's route was announced," said Weigum, tourism coordinator for the Chamber & Development Council of Crawford County. "We made lots of noise."
Weigum on Monday began shaping the organization leading to the ride's stay in Denison, one that happens only with the assistance from dozens of committees and hundreds of volunteers doing all they can to feed, shower, entertain and make comfortable a traveling contingent that could approach 30,000 to 35,000 people from 50 states and nearly 30 countries.
"I've been told it's a $2 million impact into the community," she said.
"We estimate we'll need 40 food vendors in Denison," said Beymer, who noted RAGBRAI's return topped his first-year mayoral wish list.
Weigum detailed mandatory public health inspections for any vendor serving food and announced the next meeting, set for April 16. She then gathered names of those who sought volunteer opportunities.
The fun part, Weigum said, involved going to Des Moines in the dead of winter to welcome news that Crawford County and Denison were back on the RAGBRAI map. On the first day of spring, the hosts' heavy lifting began to bloom.