SIOUX CITY -- Jennifer Crew said she was shocked when she read that the percentage of Iowa youth who reported having a plan to end their lives increased by 53 percent from 2012 to 2018.
According to the Iowa Department of Public Health's 2018 Iowa Youth Survey, one in 10 students reported having a plan and 1 in 20 reported a suicide attempt within the past year.
Crew, clinical supervisor of River Hills and Satellite clinics for Jackson Recovery Centers, can only speculate about the reasons behind the rise. She thinks increased access to technology, mounting pressures placed on kids at an earlier age, coupled with busy schedules and self-esteem struggles, likely play a role.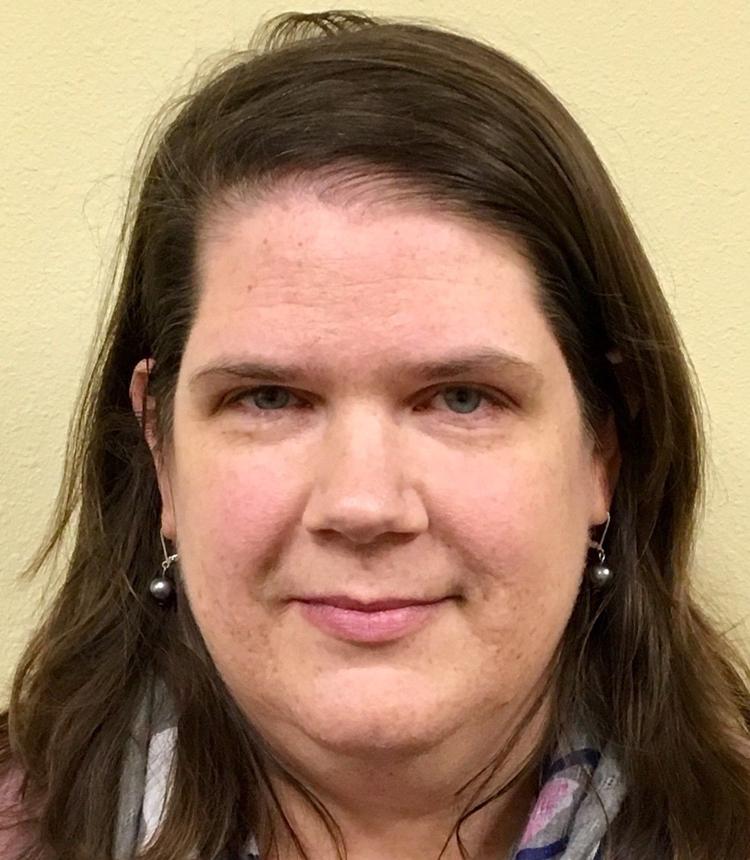 "They literally have the world at their disposal, because they can just hop onto Google or whatever search engine they want and search whatever they want. You sort of wonder if some of that ability to access all kinds of information and ideas has really educated them in the ways of unhappy people and what people do when they're desperate," she said. "If something happens like a crisis or some significant event that's very hard for them to handle, and then they've got all this other stuff happening, it can really throw a kid into a downward spiral."
More than 70,400 students representing 68 percent of Iowa's public school districts participated in the survey, which includes questions about students' behaviors, attitudes and beliefs, as well as their perceptions about peer, family, school, neighborhood and community environments. Besides reporting increasing rates from previous surveys on multiple questions regarding suicide, in general, youth reported declines in underage drinking, with the exception of eighth-graders, and increased use of e-cigarettes.
"Even though I know from being in the field and also having my own children, it's still shocking to hear a 53 percent increase in six years," Crew said of the suicide risk statistic. "I think you have to kind of settle down and then decide, 'What do I need to do in my own family to make sure that I'm being attentive, to make sure that I understand what my child is facing or how they're feeling?'"
Crew said parents need to make time amid busy schedules to sit down with their children and ask questions about how they're doing. If the questions elicit a reluctant response or an emotional reaction, she said parents should "stick with" the conversation.
"Even though it's scary, it's a lot scarier to not know what they're thinking or feeling," she said. 
Crew said changes in behavior, such as withdrawing from friends, giving away possessions or talking about not being around much longer, should immediately throw up red flags. Others signs are more subtle, such as a decline in grades or somatic complaints.
"They'll start to complain of headaches and stomach aches and they won't want to go to school, whereas previously they got up every day and they went to school without a problem. You can't find an actual sickness that they're suffering from," she said.
Changes in friends and peer groups may signal drug and alcohol abuse among teens, according to Crew, who said parents should ask themselves, "Why are they doing that?"
"Is it because they're depressed?" she said. "It could be other reasons as well, but obviously you want to get to the source of that."
Alcohol and e-cigarette use
While drinking continues to decline among Iowa youth overall, alcohol use among eighth-graders increased from from 5.4 percent in 2016 to 7.3 percent in 2018, according to the survey.
Rachel Lundgren, Iowa Partnerships for Success coordinator at Jackson Recovery Centers, said the data shows the success of prevention efforts, but she said there is still more work to be done.
"We see, of course, the most use when kids are in high school, but I think it's a really important age for education especially," she said of eighth grade. "Getting that health education and prevention education is definitely important. We're seeing a lot more evidence-based programs that are for elementary and middle school students, as well, not just high school."
Lundgren said kids get tired of hearing the message "just don't do something," when it comes to substance use. She said it's important to help them personalize what they don't want to lose to drinking.
"Everyone has things that they value, so we really encourage individuals to figure out what is important to them, so they can protect it, rather then just telling them not to do something," she said.
While tobacco use has remained stable or declined from previous surveys, e-cigarette use is on the rise. Twenty-three percent of eleventh-graders, 8 percent of eighth-graders and 2 percent of sixth-graders reported e-cigarette use in the past month, according to the 2018 Iowa Youth Survey.
"Just like we see with a lot of other substances that young people abuse, there's a perception that there's not so much harm from the substance," Lundgren said. "A lot of young people feel like there's not nicotine, but in a vast majority of the (e-cigarettes) that you're going to use, there's going to be nicotine."
Lundgren said the 2018 CARES Survey, which covers the tri-state area, revealed a decline in the percentage of parents, 85 percent in 2016 to 72 percent in 2018, who think they can influence their child's decision to use alcohol. The survey is conducted by Siouxland CARES, a coalition whose mission is to improve the quality of life in Siouxland by eliminating the abuse of alcohol and other drugs.
"Parents are some of the biggest influencers for children about their substance use," she said. "It's really important for parents to know that the kids, even if they don't seem like they're listening, are listening to their parents. It's important to have open conversations throughout the lifespan."
Lundgren said parents who suspect that their child is using substances should not only talk to their child about it, but also seek outside help. Jackson Recovery Centers offers adolescent treatment.