SOUTH SIOUX CITY -- Traditionally, January through March is a busy time for health clubs and gyms, as a rush of new members resolve to get fit and maintain a regular exercise regimen in the new year.
But in 2021, amid the global COVID-19 pandemic, New Year's attendance looks drastically different, as do fitness facilities themselves. 
"Usually, New Year's Day is a big day for us. I worked here New Year's Day, as I have in the past for the last 10 years. It was just like a regular day," said Jacque Perez, senior program director for the Norm Waitt Sr. YMCA. "We have our regular members who come in and that's who we see. We haven't really seen this huge uptick of New Year's resolution people coming in, like we usually do."
The pandemic and civil unrest going on in the country are weighing on people. Perez recognizes this makes it challenging to stay positive and commit to a fitness goal, such as weight loss. Instead, she thinks individuals should make mental health their priority in the new year, and she said exercise can help.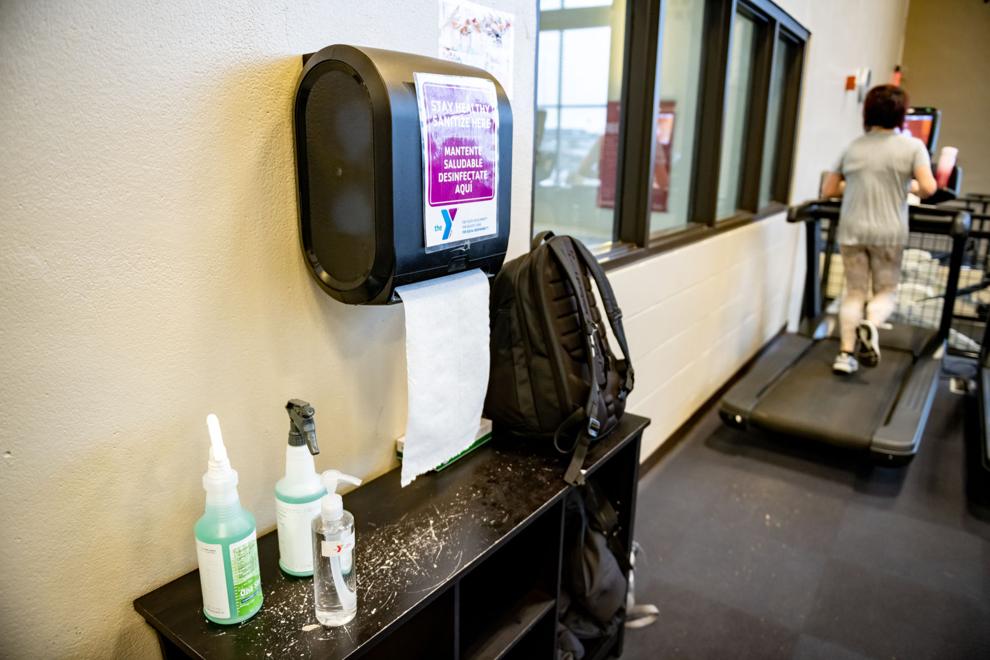 "I think a big thing looking into 2021 is to not ignore our mental health. Getting to a facility and working out is great for your mental health, but I think that should be the focus on people's resolutions," she said.
When setting resolutions, Perez said people tend to think "too big and too broad," which puts too much pressure on their shoulders for 12 months. She said they need to "reel in" their resolutions. 
"Three months from now, what do you want to see change? What do you want your life to be three months from now?" she said. "Then, when you get that vision, take that back even further and say, 'What can I do in the next seven days that'll get me closer to that?'"
Perez said she tells members that a slip, or a sudden lapse in plan, is normal and to be expected as they work toward their fitness goals. She said they should have a plan in place to get back on track when the inevitable happens. 
"Don't go into setting a goal thinking you're going to get it without any sort of bumps in the road. That's not going to happen," she said. "We want people to approach it being prepared that a slip is going to happen. It's what you do when that happens that matters."
After being closed for more than two months because of safety concerns about the spread of COVID-19, the Norm Waitt Sr. YMCA reopened on June 1.
During the lead-up to the reopening, Perez said social distancing was the "biggest priority." She said staff cut PVC piping in 6 to 10-foot sections, placed the piping on the floor and moved exercise machines and equipment accordingly to ensure there were at least 6 feet between them. 
"We knew the we needed to make sure that our equipment and our machines and the treadmills had at least a 6-foot distance from next person," she said. "We didn't want to make somebody wear a mask while running on the treadmill." 
Masks, however, must be worn while entering, leaving and walking around the facility, as well as in the locker room. Health and safety champions roam around the facility from 4 to 7 p.m. -- the busiest time -- to ensure members are following rules. 
"Once you're on your machine or piece of equipment that we know is socially distanced, then you're able to take your mask off," Perez said. 
The Y's studio space has 10-foot "workout boxes" marked off with tape on the floor. Perez said the facility can only allow 12 to 13 people in group exercise classes due to social distancing requirements. After classes, she said participants leave their equipment on the floor. Then staff, who wear rubber gloves and gloves made of towel-like material, spray the equipment with cleaner, wipe it down and put it away. 
Before the pandemic, the Y provided spray bottles and washable towels for members to wipe down machines. Now, they've installed paper towel dispensers for members to use. And, from 2 to 3 p.m. Monday through Friday, the entire building closes for an hour so that stay can further disinfect the facility.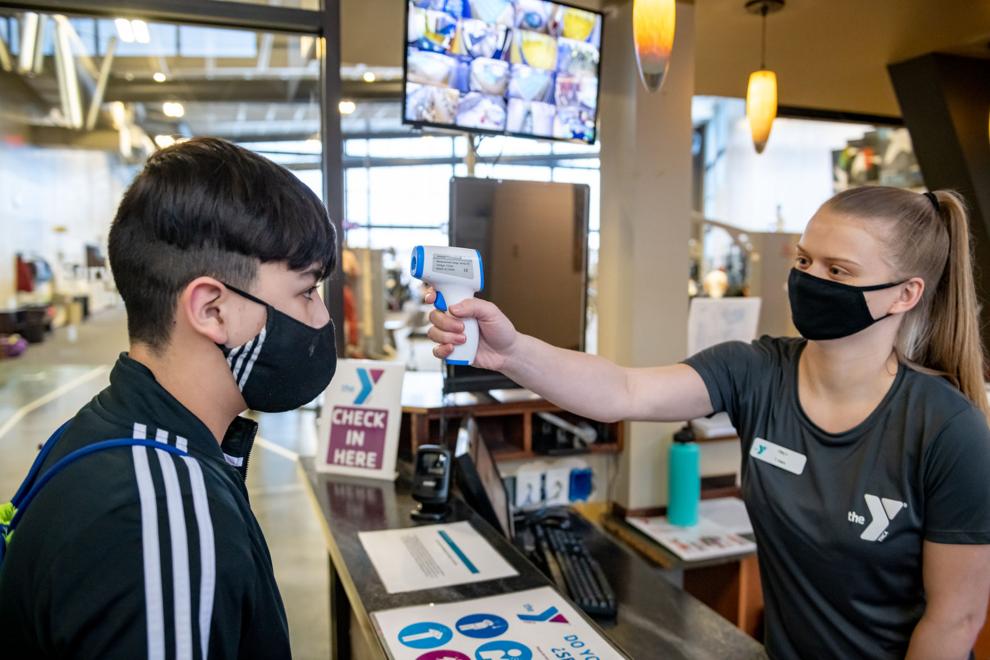 When the pandemic ends, Perez expects the workout boxes will fall by the wayside, but she thinks the sanitation stations, which include paper towel dispensers and hand sanitizer, have staying power.
"The way we wipe down machines, the way we clean and sanitize, I think that will always be around," she said. 
Perez said virtual fitness options will be big this year as people continue to hunker down in their homes. 
She said she knows of so many people who purchased exercise bikes and treadmills equipped with interactive training programs and others who are doing virtual at-home workouts. 
"We're trying to hop on that. We're trying to start recording a bunch of workouts and having a virtual platform for our Y. So, hopefully in early 2021, if people still aren't ready to join a gym or don't want to workout in front of people, we'll have a virtual option where they can go on our website and click on a workout and do it from our home," she said.