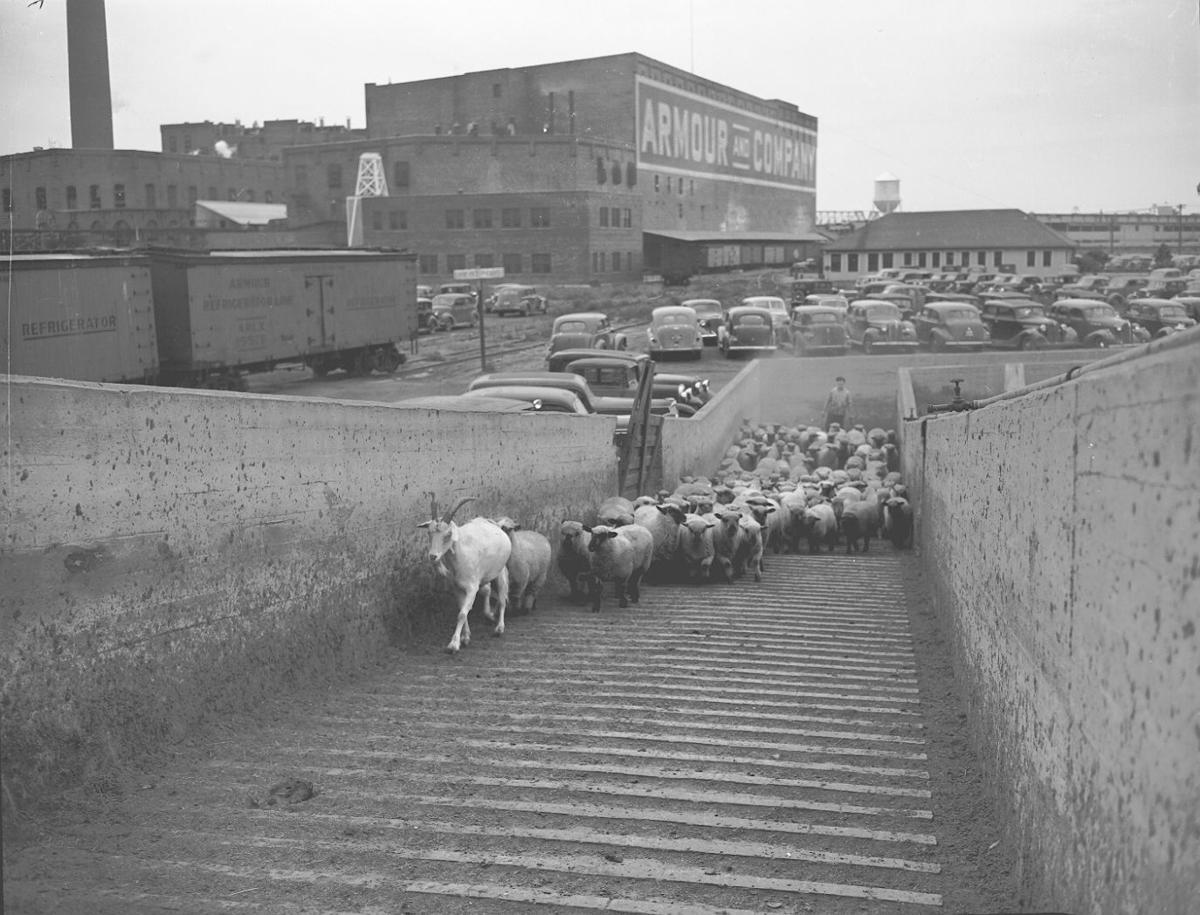 SIOUX CITY -- Twenty centuries ago, as the story goes, Judas Iscariot sold out Jesus Christ for 30 pieces of silver. 
Half a century ago in Sioux City, a different type (and species) of Judas sold out its friends frequently for an undetermined amount of cigarettes. 
Greg Dunn, a retired vice president at IBP Inc./Tyson Foods, held a part-time job at the old Swift meatpacking plant as a college student in the mid-1960s. He remembers the so-called "Judas goats" well -- as a tale of life, death, betrayal and tobacco-loving animals in Sioux City's fabled stockyards. 
'You couldn't drive the sheep'
Sioux City's long-closed meatpacking plants -- Cudahy, Swift and Armour -- operated in multi-story buildings, with the top floor reserved for slaughter. The idea was that gravity, with the help of chutes, would bring the meat and all leftovers to the lower floors for further processing and/or disposal.  
The animals had to be led up to that top floor, via fire-escape-like ramps on the outside of the buildings. For hogs and cows, walking up the ramps was no issue. 
"You could drive the hogs up these steps, you could drive the cattle, but you couldn't drive the sheep," Dunn said. This was because the sheep were (perhaps wisely) afraid of walking up into an enclosed area they couldn't see well. 
What was a worker at Swift or Armour to do with these animals? The sheep refused to trust the humans who tried to lead them up there. 
The meatpackers needed an inside agent of some sort -- an animal that the sheep could trust as a leader, which could convince them to walk up to the killing floor. 
Into that role stepped the Judas goats. 
Judas goats would lead the sheep up the ramps -- and the sheep had no problem following an animal they trusted. 
"And if they hesitated, he'd look back, and he'd bleat, and encourage them, and he'd walk them all the way up," Dunn said. "And then as he got to the top, there was a little indent like a closet without a door. He'd step aside, and then the sheep would just keep going. And they'd go right into the kill floor."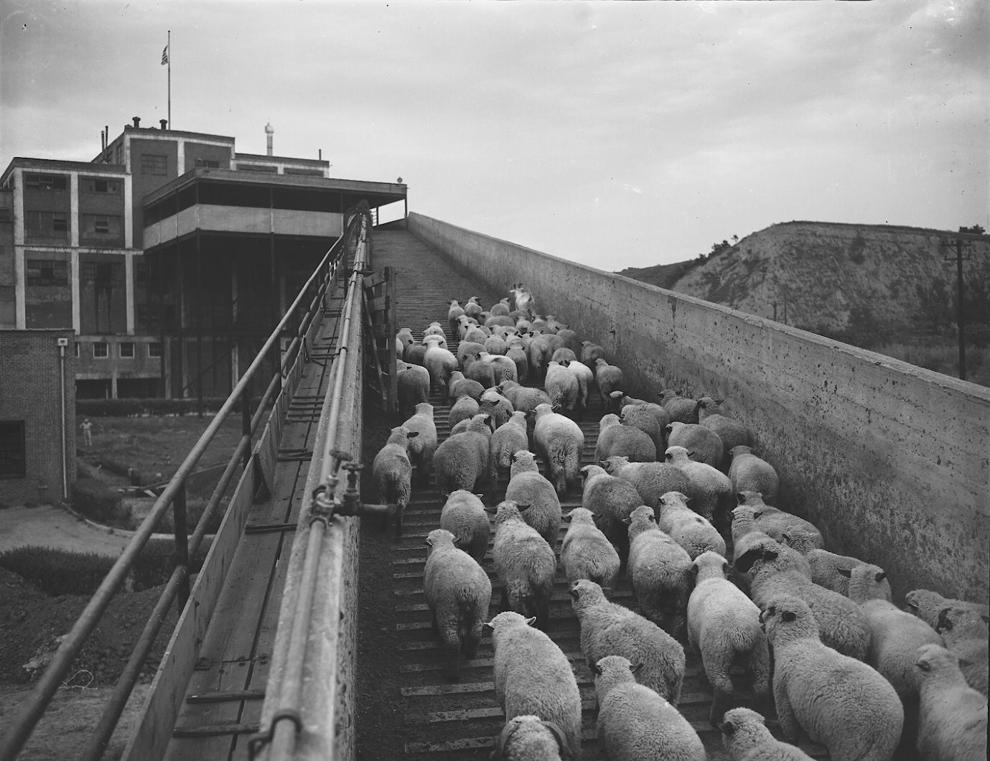 'He just loved tobacco'
But don't judge the Judas goats too harshly -- for they developed a taste for something only the stockyards workers would give them. 
After a Judas goat had completed his devilish task and the sheep were facing death, he was rewarded with Lucky Strike or Camel cigarettes. 
"And then they'd give him a cigarette, and he just loved tobacco. He'd eat that cigarette, and that was his incentive. Well actually, he was addicted to nicotine is what he was," Dunn said. 
These special goats were a valuable asset for the stockyards -- without a Judas goat, getting sheep up to the kill floor would become problematic, if not completely impossible. Which meant that the workers had to be prepared in the event of an incapacitated or dying goat. 
"One day I came, and there was another goat tied to (the Judas goat), like with a two-foot rope," Dunn said. "That was his apprentice." 
After spending a while tied to the elder Judas goat, walking up and down the stairs with him and eating cigarettes alongside him, the next generation of Judas goat would be ready for service. 
Longtime Sioux City photographer George Lindblade, who like Dunn spent some time around Judas goats, said that the use of these "specially trained" animals ("I would use that term loosely"), only ended when Sioux City's venerable old meat businesses collapsed in the latter half of the 20th century. 
"I don't think they ever stopped using them," he said.