WASHTA, Iowa | Joel Volkert stands before the Grand Meadow Consolidated School in rural Cherokee County, pointing at a cornerstone that reads 1920. The basement for the four-story site was dug in 1919.
And then, the locals ran out of money.
Volkert's aim is that history not repeat itself nearly a century later. So, he beats the drum in a $280,000 fundraising effort to save the school, which eventually was built for $25,000 and opened in 1920.
"We'd like to preserve it for its 100th anniversary and to get it on the National Register of Historic Places," said Volkert, who joined other members of the Grand Meadow Heritage Center Commission in accepting an award last week from the Pilot Rock Chapter of the Daughters of the American Revolution for the group's work in historic preservation.
The lion's share of the preservation effort involves a tuck-pointing project whereby each brick in the structure will be removed as workers take out the old mortar. Over a century of exposure, the mortar has been compromised, allowing water and air to seep inside.
"This will help preserve the building as it is deteriorating on the inside and we have antiques in there dating back to 1750," he said.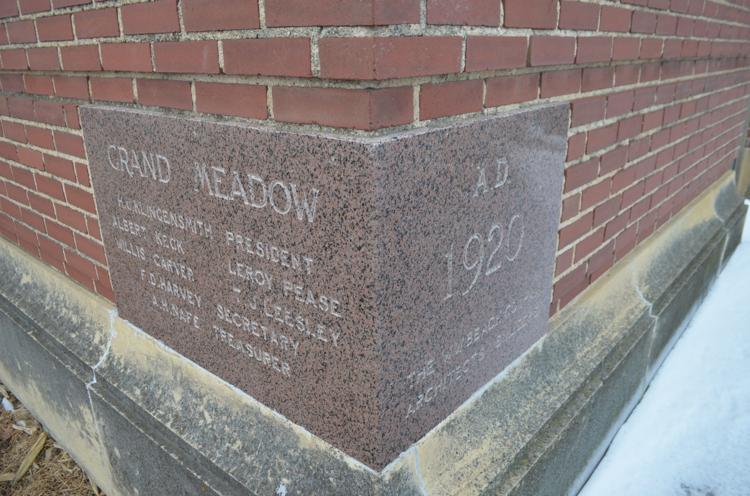 Does every brick need this tender-loving care? Volkert and his commission, which have raised $36,000 locally to begin the effort, said, indeed, every brick requires this attention.
"Much of the building is in good shape," he said. "But, like I told our board, 'Do you paint every other board on your house every five years? Or, do you paint every board and do it right, all at one time?'"
Volkert said the effort won't just preserve the Grand Meadow Consolidated School, it will help ensure the fact that future generations may enjoy the facility and its numerous links to a past marked by small farms and implements powered by horses.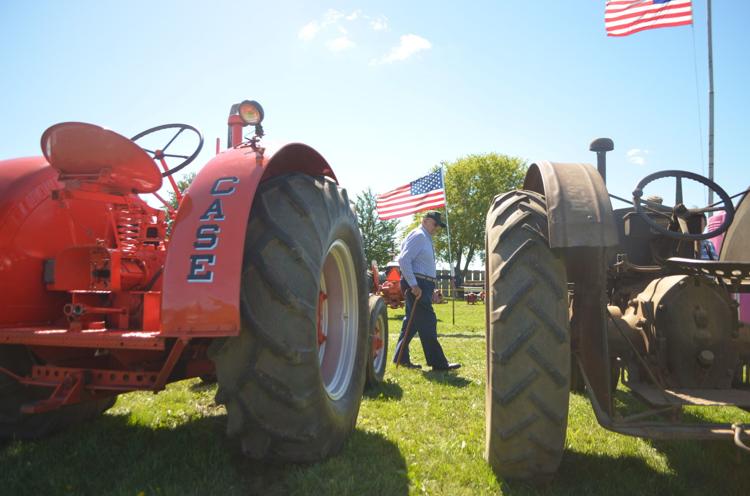 "We're trying to preserve the history of rural and small-town life," said Volkert, who works with dozens of other volunteers in putting on the Grand Meadow Heritage Center Festival each September. The event attracts 2,000 visitors on the weekend following Labor Day, folks who dance, snack on homemade ice cream, and saunter through rows of restored tractors.
"We feed about 500 each day of the festival," said Volkert, who added details about past plays that have been held in the old Grand Meadow Consolidated School gymnasium.
"We have a haunted house each year where we 'haunt' the two-room school house that's adjacent to the school," he said. "We also haunt the basement of the consolidated school."
Funds raised in that event have been earmarked for this capital campaign. Additionally, volunteers plan to hold a flea market at the site this June and a beer-and-wine festival come August. Volkert even traded out his services as a carpenter while working at a new restaurant site in nearby Quimby, Iowa. Rather than accept payment for his work, he asked the restaurant to stage a fundraiser for the tuck-pointing project at Grand Meadow.
"I became involved at Grand Meadow in 1986, when I remodeled the hat room on the top floor of the school," he said. "I became a lifetime member of the organization at that time for a gift of $100." That stipulation remains in place for others.
Volkert, after all, graduated from Correctionville High School in Correctionville, Iowa, in 1971. He didn't attend Grand Meadow Consolidated School, which graduated three seniors in 1962, then closed its doors after the district consolidated with the nearby Marcus (Iowa) Community School District. Nobody in Volkert's family, he said, graduated from this 12-room school, a site the commission took over in 1975.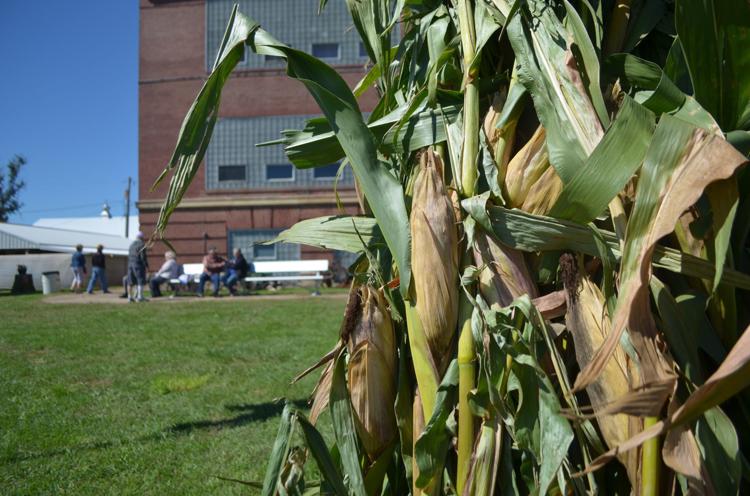 His interest involves preservation of history and the desire to expose the work of past generations to the future. That's precisely why he and several associates report to the site late every summer to get all the bells and whistles in working order for one of the region's grandest festivals.
"We make 90 loaves of banana bread in that outdoor kitchen each festival," he said, hinting at yet another fundraiser that's yet to come for this project. "We'll sell banana bread for Mother's Day and all the proceeds will go toward the tuck-pointing."
The commission, Volkert disclosed, will ultimately seek other state and regional grants to help move this herculean idea along. He understands it's a big task. That said, it doesn't feature near the level of "heavy lifting" involved when the school was built.
"They got this brick out of Fort Dodge and it came by train to Washta," said Volkert as the looked at the building. "And then horses and wagons brought the bricks six to seven miles from Washta to here for this school."