SIOUX CITY -- Some of the seniors Siouxland PACE serves have spent several months isolated in their homes amid the COVID-19 pandemic.
Candi Curry, clinical manager for the program that serves people 55 and older who live in Woodbury, Plymouth, Cherokee and Monona counties, said the situation has been both physically and mentally challenging for them.
In effort to keep those seniors better connected, PACE, which is operated by UnityPoint Health -- St. Luke's, purchased 75 GrandPads.
These HIPAA-compliant devices, which are specifically designed for seniors, allows PACE staff to set up telehealth appointments, offer medication reminders, perform physical and occupational therapy, and more, all without having to set foot inside the participants' homes.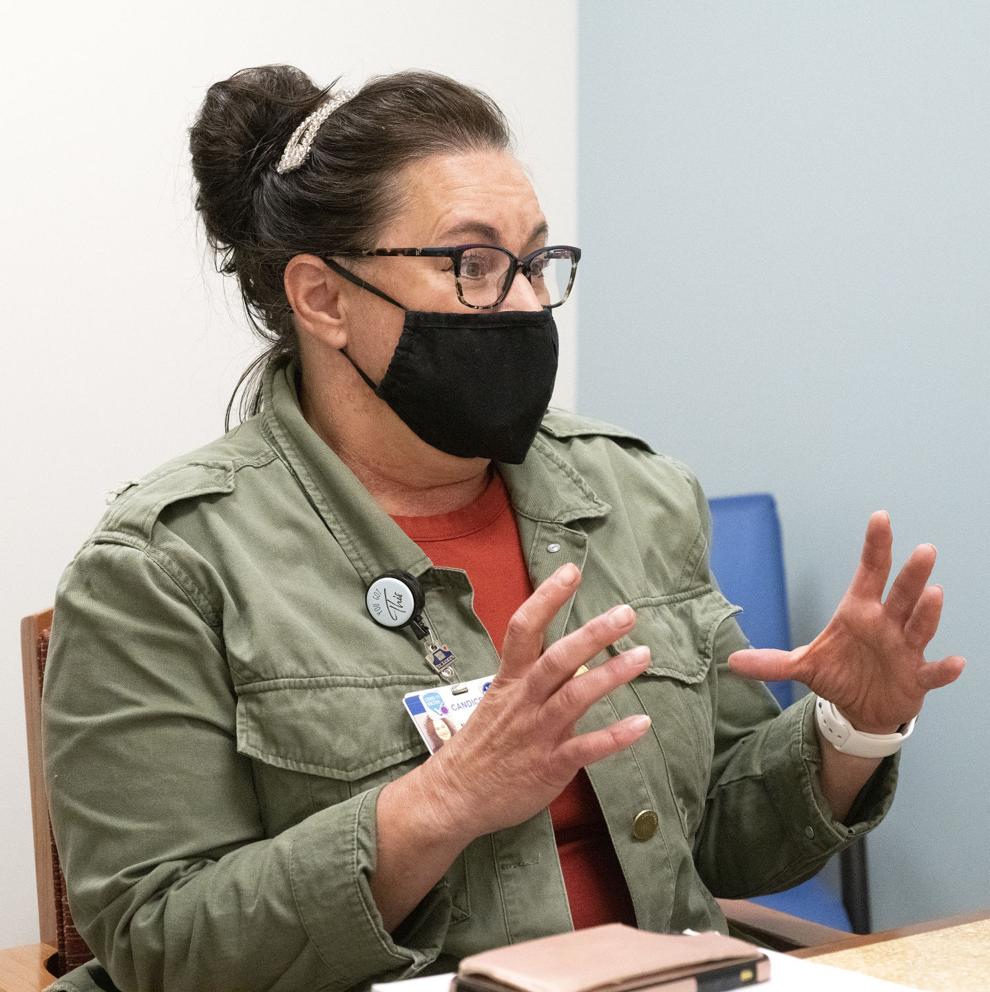 "It's been a long year with COVID," Curry said. "Not all of our population has a smart device. Sometimes, they're limited on minutes on their phones, so we needed a way to connect with them through voice and, also, they needed that face-to-face contact."
PACE seeks to keep older adults as active and healthy as possible in their own homes. Individuals eligible for Medicaid and Medicare, or Medicaid only, pay no premium for services. Participants can sign up for a GrandPad at no extra cost.
Before Dorothy Sprinkle recently secured a GrandPad through the program, she said she really didn't use technology. However, the 74-year-old said she wasn't intimidated by the device. 
"I could play solitaire and bingo. It's easy to use it. I really like it," Sprinkle said.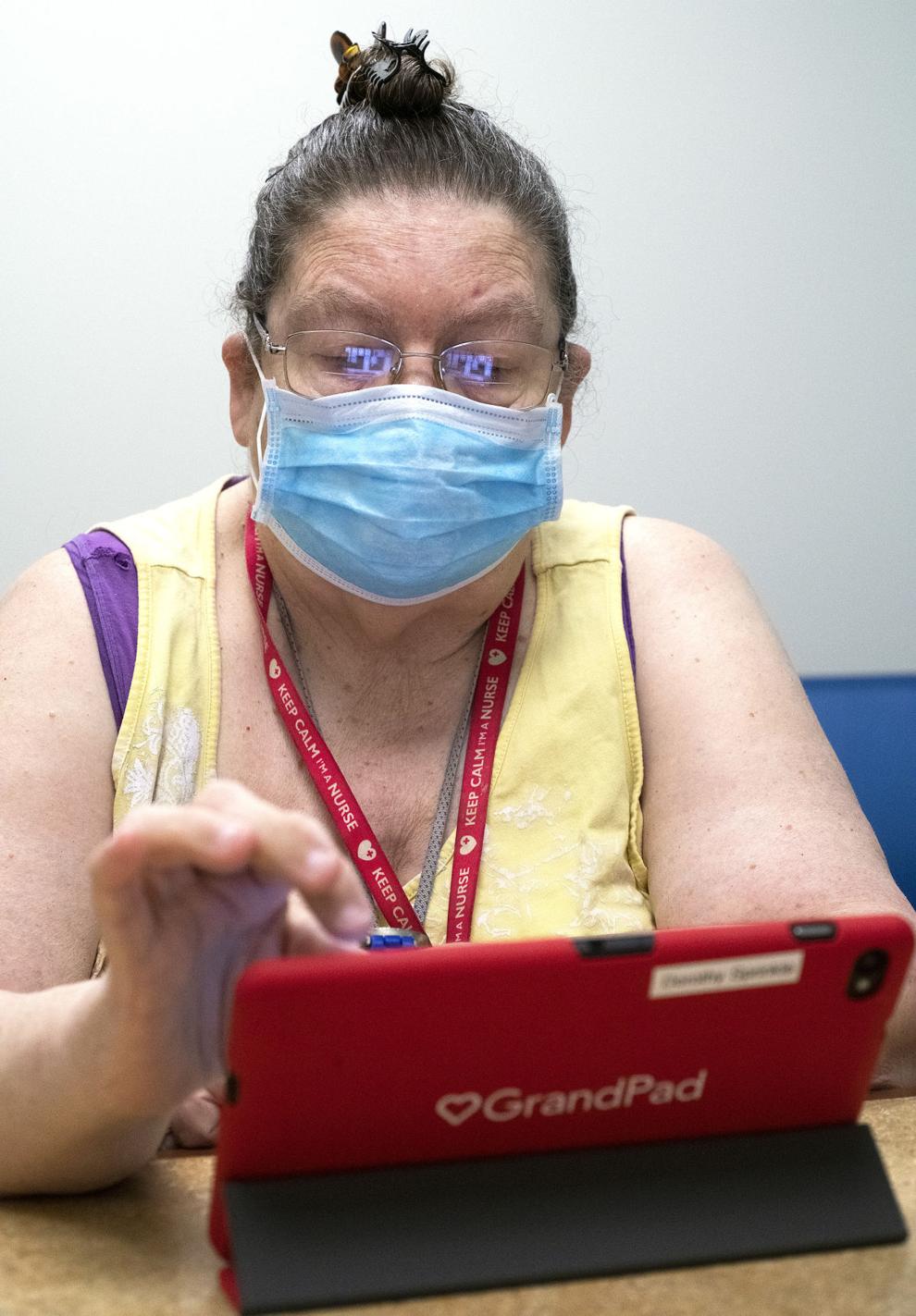 In fact, Sprinkle was so pleased with the device, that she told one of her friends about it. She said that friend now has a GrandPad. 
Emily Hinnah, PACE's community relations coordinator, said the program keeps two GrandPads in its day center to allow participants to familiarize themselves with the devices. If they decide they want their own GrandPad, Hinnah said they can sign up for one. 
"If they feel comfortable using the ones here, then we can see if we can get them one at home," she said.
Curry said even those over age 90 can learn to use a GrandPad in just a matter of minutes. GrandPads aren't cluttered with apps like most smartphones. Only the essential apps and services are included. Large, brightly colored buttons also make the device easy to navigate, according to Curry.  
"If they need to call PACE, all they have to do is push that big button that has a picture of PACE on there. It's very user-friendly for them," she said. "They can also add any of their friends or relatives on this (GrandPad). With the big buttons, they can have a picture on there, or just their name." 
If users run into any trouble using the device, Curry said all they have to do is tap a button to talk with a GrandPad staff member. She said the staff member receiving the call will even add family members and friends to their contacts list for them.
During the pandemic, Curry said being able to see participants hunkered down at home or in long-term care facilities through video calls was crucial. She said PACE staff members were able to recognize skin issues early on and get participants the treatment they needed.
"The nursing facilities that we contract with, we weren't always able to go in there, because they have strict regulations that they have to follow. We were able to have face-to-face visits through this GrandPad," she said.