SIOUX CITY -- What's coming to a beer tap near you?
If a class full of Morningside University students had their way, you might be getting a buzz from an English Milk Stout called William Shakesbeer, or perhaps a Wisconsin-based ale made with real cream cheese.
All right, scratch that last one.
"I suggested a cream cheese ale one but it didn't get very far," business management senior Joe Dolincheck explained. "My team settled on a golden, light-bodied beer called a Milwaukee Cream Ale because it would market better."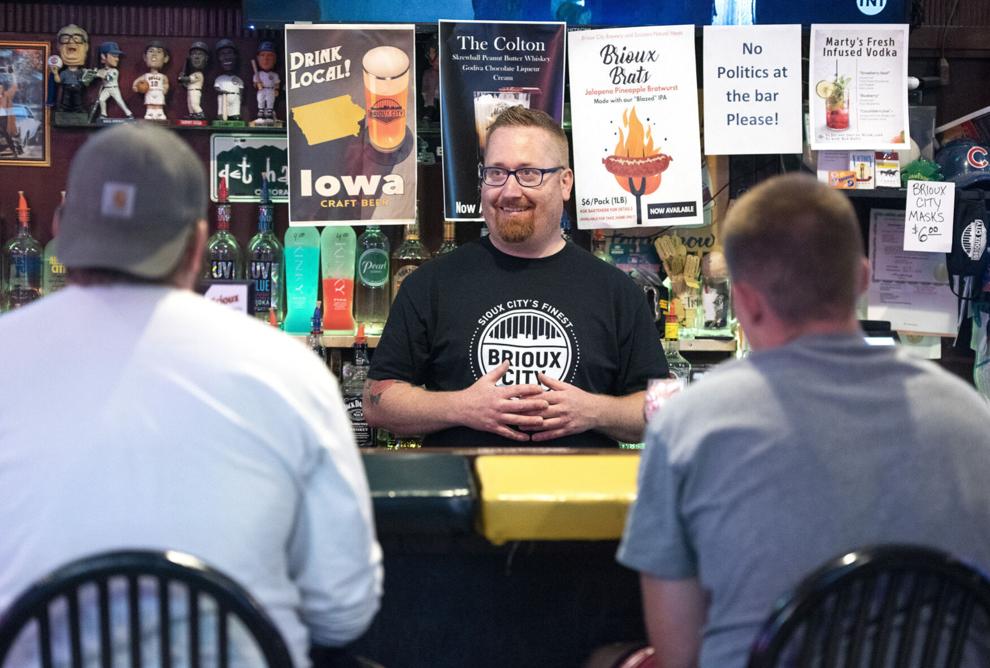 For their final project, Dolincheck and other students were testing out marketing plans for fictional products in Beer Culture in America & The Art of Brewing, a three-week May Term class taught by Morningside music professor Erik Mahon.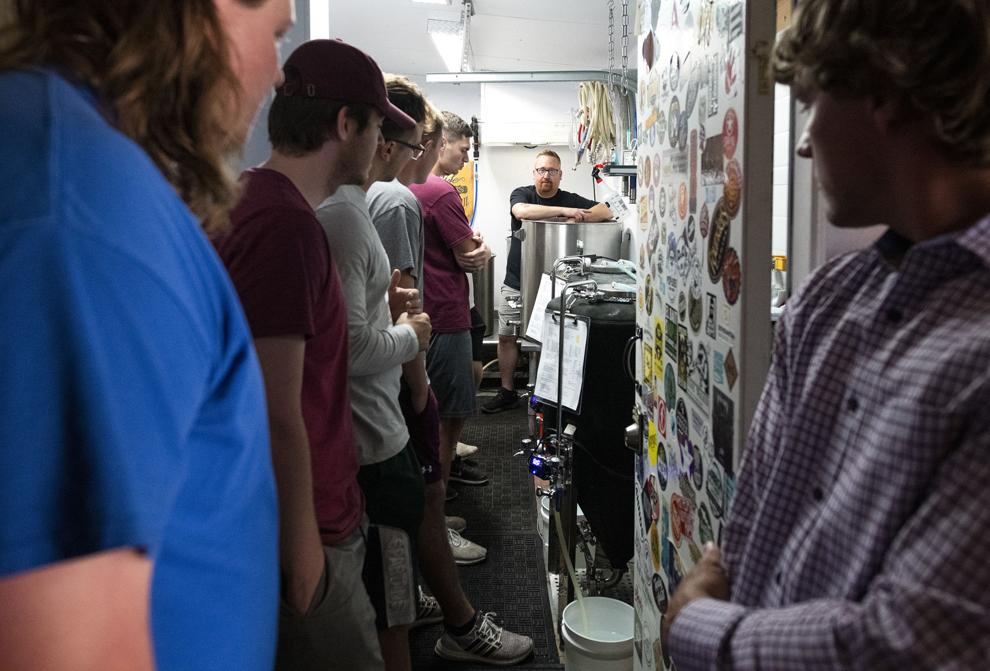 "I wanted students to examine beer history and what factors have led to its popularity in America," Mahon explained. "Students got to see how beers were brewed, first-hand, through field trips as well as sample some craft beers that were made here in Siouxland."
Don't worry, every student in Mahon's class was 21 or older.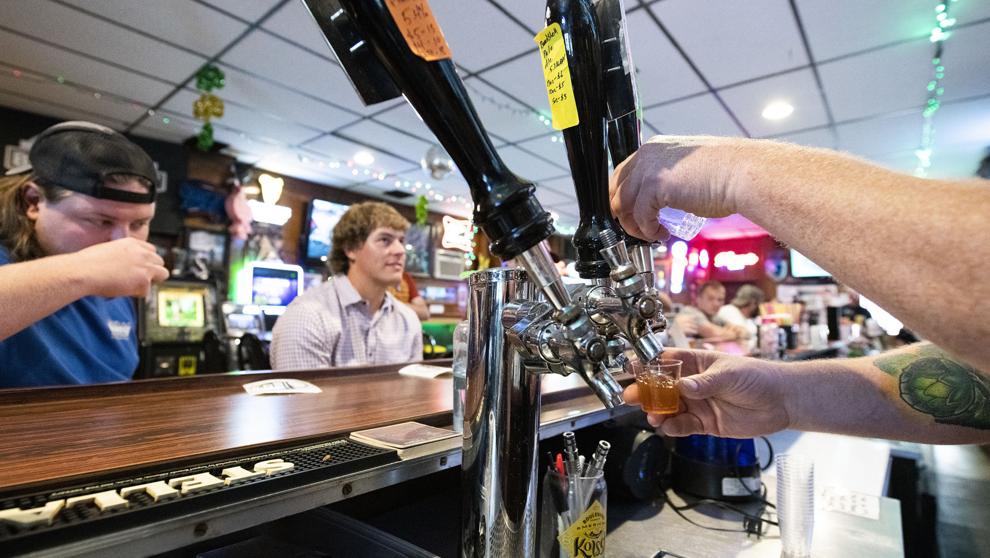 That included Hannah Capps, a political science senior and self-confessed novice when it came to beer.
"I literally know nothing about beer," she said. "I didn't know there were different styles of beer and I didn't know anything about the process that went into brewing beer."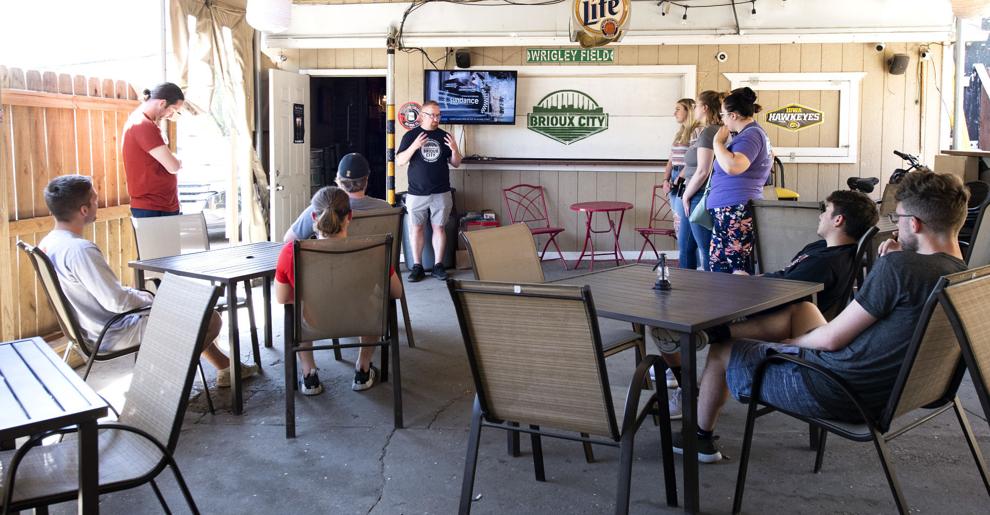 This was why Capps said field trips to Jefferson (South Dakota) Beer Supply as well as Marty's Tap, home of Brioux City Brewery, came in handy.
"There was definitely a lot of science going into brewing," she said. 
Plus, there was plenty of taste-testing.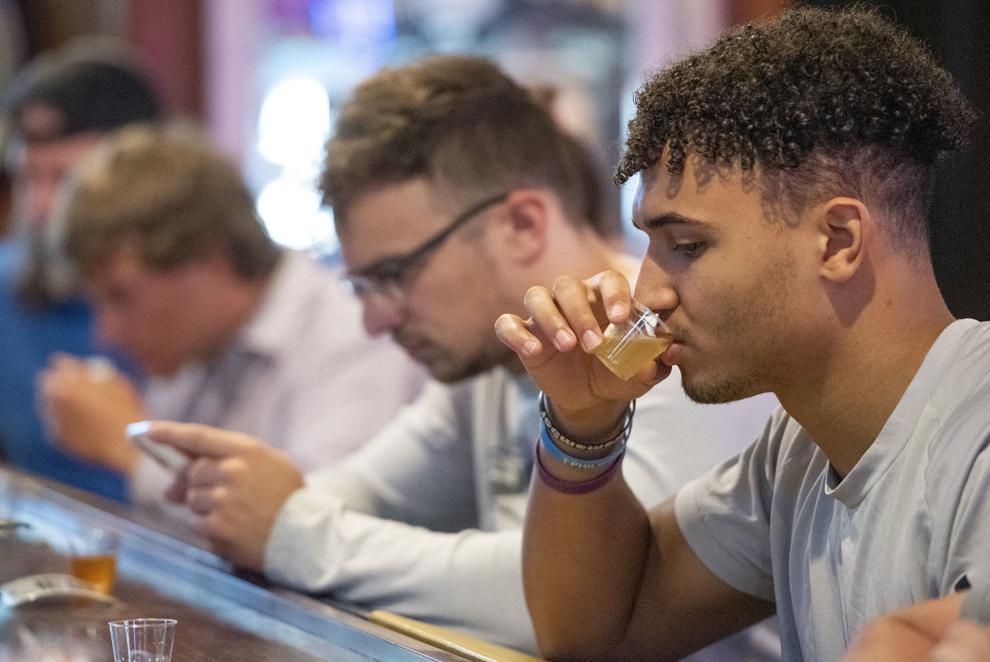 After sampling a handful of beers, Capps said her favorite was a Fuzz Peach Kolsch, which was a bright and flavorful German-style beer manufactured by the Amana, Iowa-based Millstream Brewing Company.
"It was a perfect, light summertime beer," she said.
However, Capps and her team chose the aforementioned William Shakesbeer, conceived to be a heavier beer better suited for colder temps, as the focus of their "Shark Tank"-esque final project.
"You can never go wrong by giving your product a clever name," Capps said with a shrug. "I'd buy a William Shakesbeer. Wouldn't you?"
Mahon was also a fan of literary beer names, coming up with a few Bard-worthy spin-offs of his own.
"How about a Hamlet Hefeweizen or a Midsummer Night's Dream Dark Ale?" he suggested.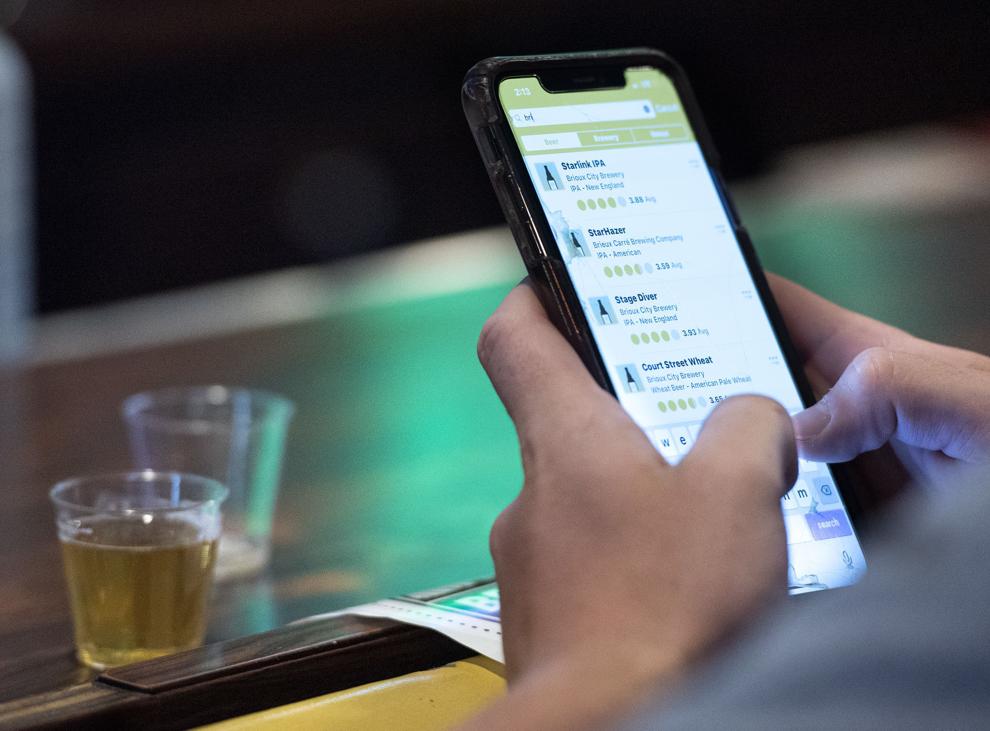 Hearing Dolincheck's team pitching their fictitious Milwaukee Cream Ale, Mahon praised their tag line.
"I liked that your pitch described the cream ale as being the best thing since sliced cheese," he said. "It helps that you're tying together Wisconsin's connection to both the dairy and beer industries."
Which is good news for Dolincheck, who'd like to go into a marketing field after graduation. Still, he harbored an alternative reason for taking Mahon's class.
"I don't like beer," he admitted with a laugh. "Thought if I sampled some, I'd find a beer I could drink."
Following some trial and error, Dolincheck said a beer made at Brioux City Brewery received his seal of approval.
Specifically, he became a fan of Brioux City's Banana Cream Pie Kettle Sour, which is made with banana puree, Tahitian vanilla beans, marshmallows and graham crackers.
"I'll probably never be a beer drinker but I do like that one," Dolincheck said.
This is the beauty of May Term classes, according to Mahon.
"I teach music and jazz studies for the rest of the year," he explained. "But I had an interest in beer and the popularity of craft brewing. Being able to do an entire class devoted to the subject allowed me to step out of my comfort zone."
"I started the class not knowing much about beer," she said. "Now, I'll know there's a history, a science and a culture behind every beer."