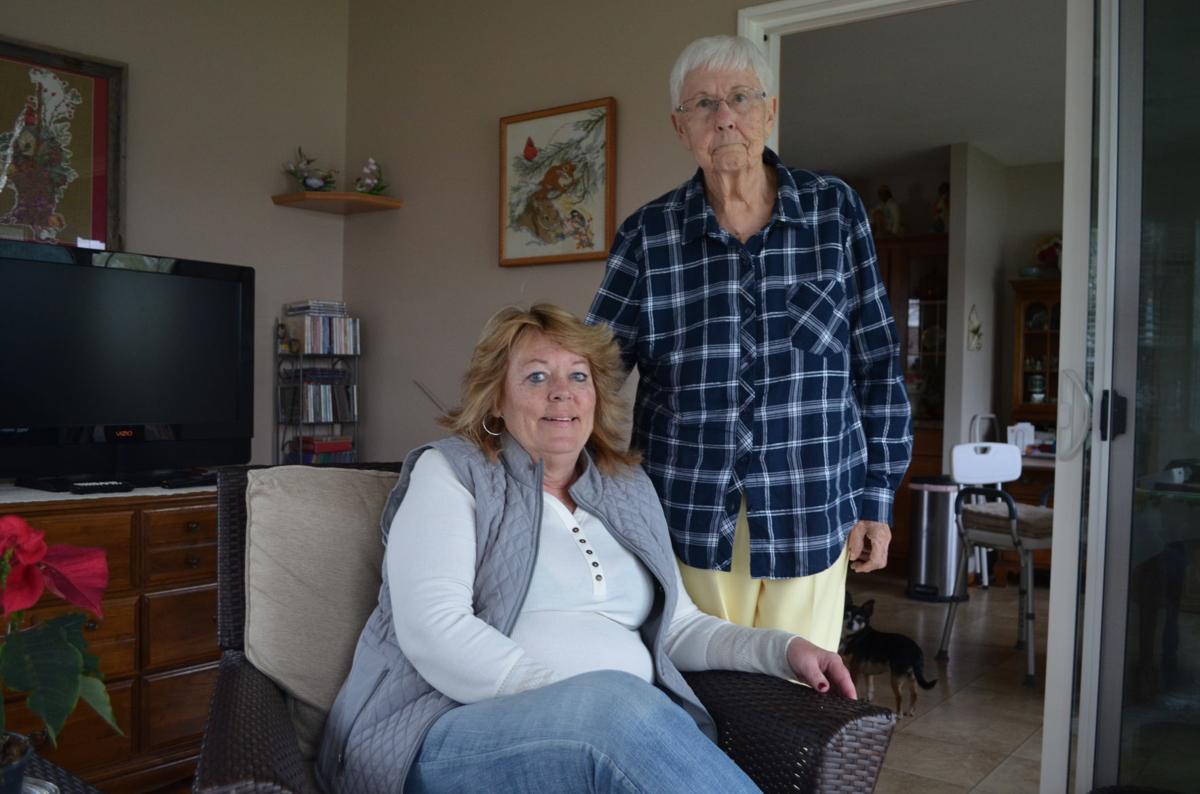 DAKOTA CITY -- Shirley Knight and her daughter, Laury Mahr, are lucky to have one another: both women have lost their husbands and all their siblings. 
And were it not for Knight's intense will to live, Mahr might not have her mother, either. 
Knight, 84, underwent a serious heart operation in early April. She'd had a leaky heart valve for a number of years -- dating back to the years when she lived with her husband, George, in Deming, New Mexico. 
The couple lived in New Mexico for 20 years, after George told Shirley "I'm not going to scoop snow anymore." They moved back to Nebraska in 2010, and George died five years ago. 
In New Mexico, doctors informed Knight that she had a heart valve that leaked. It got worse over time, to the point where she herself could feel the leakage. 
"When I moved in here, the last couple years, if I laid just the right way, I could hear it go, 'swish, swish,'" Knight said, referring to the sensation of her leaky valve. And her heart troubles began to weigh her down: "I became more tired. I could go really and do a lot of things in the morning, and by noon, I was just about worn out." 
Last year, a doctor in Sioux City told Knight and Mahr that she should be taken either to Sioux Falls, Omaha or the Mayo Clinic at Rochester, Minnesota, for heart surgery. But the mother and daughter figured that such a road trip might not be a good idea for the octogenarian. 
"Both of us talked it over, and I said, 'Laury, maybe we shouldn't have it done. Because, who's going to run me back and forth for all these exams and everything?'" Knight said. She told a niece, "I'm not going to do anything, I'm just going to go ahead and die." 
But she learned from the niece that there was indeed a heart surgeon in Sioux City, at MercyOne Siouxland Medical Center, Dr. Giovanni Ciuffo​. After several weeks of wrangling with her insurance, she was able to get an appointment with Drs. Ciuffo and Stilianos Efstratiadis (whom Knight refers to as "Dr. E" for convenience sake.) 
​It turned out she had more problems than just the leaking valve. On April 1, Dr. Efstratiadis diagnosed Knight with severe aortic stenosis, moderate-to-severe mitral regurgitation and septal hypertrophy​, all heart conditions requiring surgical repair. 
Dr. Ciuffo, the surgeon, told Knight, "I have good news and I have bad news." 
Though her veins were "as clean as a whistle" and "looked like a 50-year-old woman," the heart conditions would necessitate cutting open Knight's chest for an aortic valve replacement, mitral valve repair and a ventricular septal myectomy. Such an operation on an 84-year-old is never without risks, but Knight went ahead with it. 
The four-and-a-half-hour surgery went well, though Knight had to wear a harness-like contraption called a "heart hugger" for a month to prevent her rib cage from opening up again. ​She had her ups and downs during recovery -- she found she needed a higher toilet to keep from over-straining herself, so she had an 18-inch-tall model installed in her bathroom.
She found out that insufficiently tall toilets outside her home were also problematic to use. 
"It's been one long road," she said. "You go through a period of, 'Am I ever going to be myself again?' And I don't think I ever did so much praying in my life." 
Two of Knight's friends from the Red Hat Society, Julie Kneifl​ and Diane Sullivan, helped her around the house in the weeks after her surgery, while Mahr brought lunches and took out the garbage. 
"They stayed with me 24 hours a day," she said of her Red Hat friends. 
Today Knight is back to cooking for herself and hopes to resume her crafts soon -- she paints figures on feathers, bottles, gourds and old canning jar lids. She plans to paint a bottle with a realistic heart and an eagle for Dr. Ciuffo and another bottle with a cardinal for one of the nurses.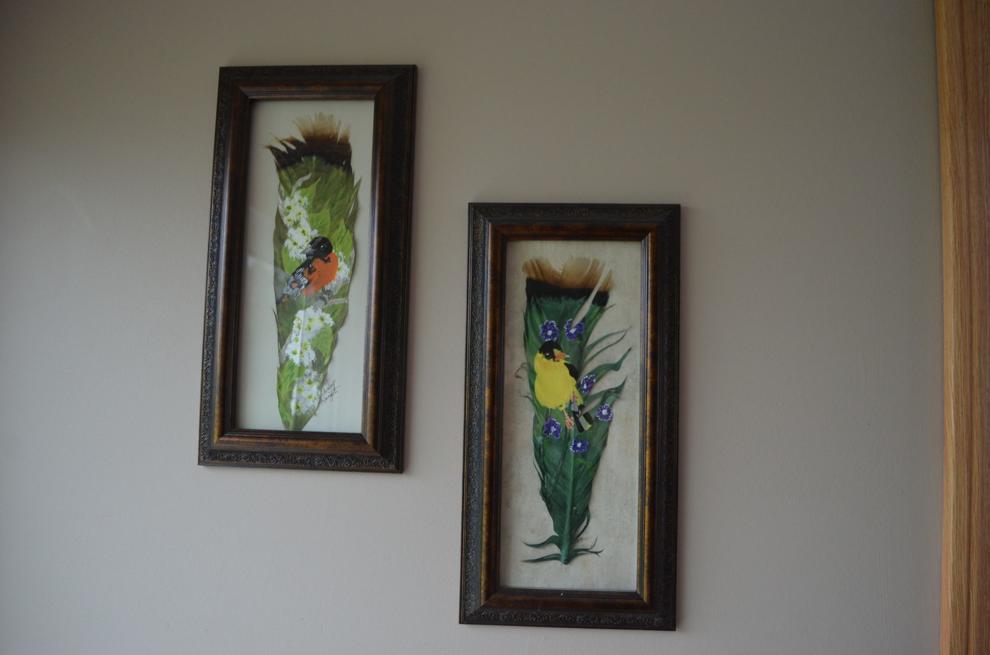 She's also bound and determined to attend an upcoming Red Hat Society dinner at RED Steakhouse in Vermillion, South Dakota -- her fellow Red Hatters have taken to calling her the "bionic woman."
And she wants to encourage others faced with daunting medical procedures to be brave. 
"There is light at the end of the tunnel," she said. 
Mahr, who lives "just down the road" from her mother, was glad to have Knight on the road to recovery. Knight's other two children, Wayne "Scott" and Steven, died fairly young, and all of her 13 siblings are gone. Mahr has daughters of her own. 
The pair consoled one another when their husbands died roughly a year apart in 2014 and 2015 -- Mahr's husband, Larry, died after a six-and-a-half-year battle with cancer. 
"We are all we have," Mahr said. "She's been a huge support for me. I've cried on her shoulders a lot." 
Copyright 2019 The Sioux City Journal. All rights reserved. This material may not be published, broadcast, rewritten or redistributed.