"I wasn't scared at all because I was too busy enjoying the view."
When the avalanche first caught Bill Fuzak, he fought to stay on top of the roiling mass.
Feeling low on ski money after your holiday shopping? We're here with some tips to find bargains in Colorado and beyond:
It's that time of year again. The air is cold, snow (maybe) is on the ground and you're scrambling to buy gifts for the outdoorsy folks in your life.
The gift-giving season is upon us. Consider these products for that special climber in your life.
Toward the end of November 2002, Lauren DeLand's body started to ache. Her head hurt. She was fatigued. Barely able to get up in the mornings,…
Want to ease the pain of winter outdoors? Check out these top gear recommendations from Jeff Banowetz.
Like many plants, onions have defenses to ward off creatures that may want to eat them. Their secret weapon is a kind of natural tear gas.
Ready to try some plant-based proteins and West African cuisine? Here's a look at the predicted trends for the year ahead.
The Guinness Book of World Records declared Waco, Texas, as the home to the world's largest Snickers bar, weighing in at more than 4,700 pounds.
On Jan. 17, 1920, one hundred years ago, America officially went dry.
A fluffy baked potato is a glorious thing, but too often you slice into the potato and it is shiny and waxy, not light and creamy in texture.
As the year ends, take a look back through some of the biggest restaurant news in and around Sioux City throughout 2019.
Because let's be honest...are you really going to drop $550 on a blender?
With countless products now available labeled as "eco-friendly," "safe for the environment" or "organic," it's hard to know which ones are act…
From simply asking for discounts to comparing prices on auto insurance to going to early birds, these 20 tightwad tricks will help you bank mo…
Expect to see a lot of native plants, dwarf hybrids and wildlife-friendly landscapes gardens this year.
Having trouble getting heat to a room? Sometimes a room is located too far away from the furnace ducts that supply heat to the rooms in a hous…
From "extreme couponing" to grocery delivery and subscription boxes, few decades in history have brought more change to retail shopping than t…
Gardeners in 2020 will veer from the beaten path, opting for unconventional varieties and eco-conscious surroundings, according to a plant tre…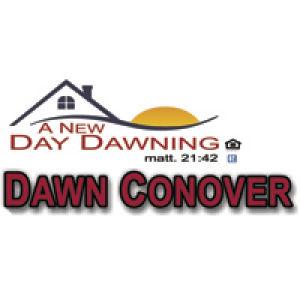 Dawn Conover, KW Siouxland