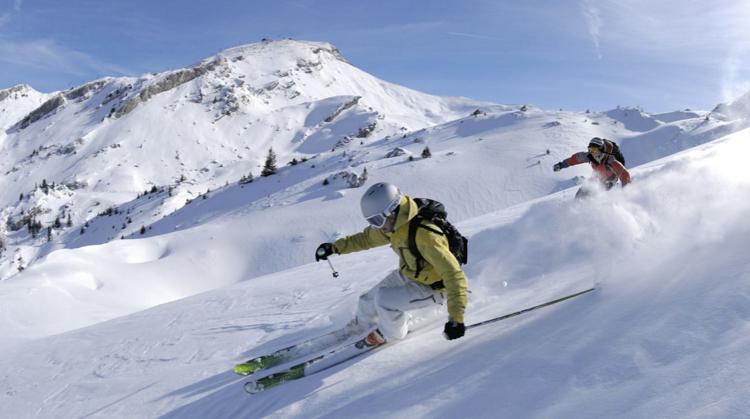 When it comes to picking gear for the slopes, a few key factors come to mind: warmth, comfort and durability to list a few. Below you'll find a few of the items that deliver for these reasons, including jackets, pants and accessories. Get ready for the 2018-2019 ski season by getting the right gear.
1. The Outdoor Research Blackpowder II jacket
From fit to warmth to function, the Outdoor Research Blackpowder II jacket is my top pick among the ski jackets in my closet. It has a comfortable snug fit that hugs the body in a way that still allows a wide range of movement, and despite its slim profile, it's really warm. I generally run warm, but I was able to spend an entire day on the slopes in single-digit temperatures with nothing but a T-shirt and this jacket on my chest.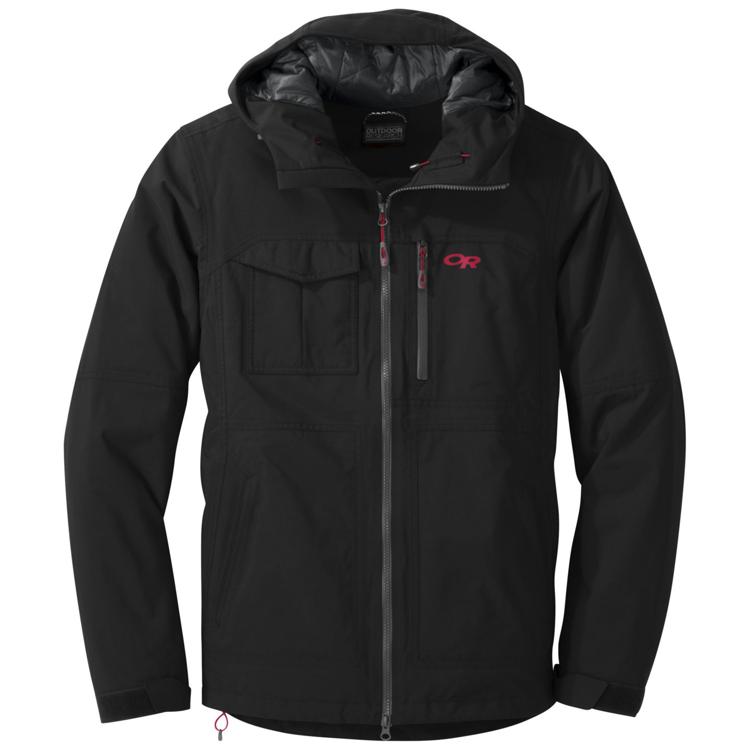 If you're looking for a solid all-around jacket that will be able to take you through the entire season, the Outdoor Research Blackpowder II is for you.
2. Native Treeline Goggles
Consistently producing some of the slickest goggles on the market, Native has another hit with its Treeline ski goggles. They're functional, stylish, and best of all, they fit over most prescription glasses. That means that if you have specs on while you ski, these are the goggles for you.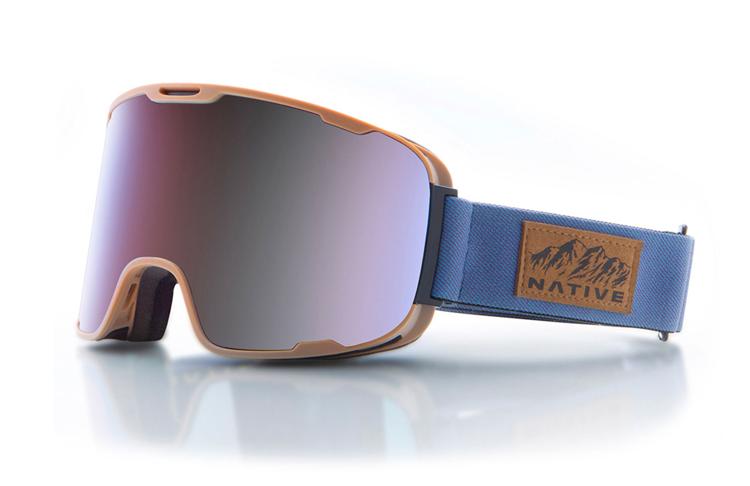 I've tested these several times on the slopes throughout the past year, and they're still my favorite pair by far.
3. The Phunkshun Neck Tube
When the cold winds start blasting on the slopes, the Phunkshun Neck Tube will have your back ... face. Unlike other similar products, the unique material (recycled water bottles) that Phunkshun's tube is made out of prevents the collection of moisture, which prevents the layer from freezing. If it's going to be a frigid day on the ski hill, this is the item to have.
Seriously, that's what it's called ... Cat Crap. If you're a glasses-wearer, you'll find this stuff essential to a good time on the slopes. It's anti-fog that is easy to apply and lasts all day. You apply directly to the lens of your glasses, and then you're able to wear the glasses under your goggles without having to take your goggles off to wipe down condensation every lift and every run.
I know what you're thinking ... another recommendation for Kinco work gloves to be used as ski gloves. Well, until another company gets a glove that comes close to the functionality of Kinco gloves coupled with their ridiculously affordable price, this will remain the glove pick.
Technically, Kinco gloves are probably considered cold-weather work gloves, but with a little waterproofing, you'll have your new favorite pair of ski gloves for less than $25. They're extremely durable, they're very warm, and they're flexible, giving you plenty of dexterity for most on-slope scenarios. It's no wonder that a ton of ski gear companies are now styling their ski gloves after this local's secret.
If you don't want to do the waterproofing work yourself, but want a glove in this style, Fly Low seems to have the best look-a-like option, and they're only $35. But do some additional research before making the purchase.
6. The Bern Heist Brim helmet
Always protect your head on the slopes! Just because you see other people not wearing a helmet doesn't mean you should follow suit.
The Bern Heist Brim has the perfect snug fit while also allowing for plenty of cooling airflow. Plus, it's got a relatively compact design, which allows it to fit under most hoods. Comfort meets function.
The Bern Heist Brim is the perfect all-day helmet. There's also a non-brimmed version if that's more of your style.
7. The 686 Authentic Smarty Cargo 3-in-1 pant
They're ski pants that fit and feel as comfortable as real pants, and that's hard to beat. I bought the 686 Authentic Smarty Cargo 3-in-1 pant during a Labor Day sale and was looking for nothing more than another option in my gear closet. That being said, when I finally got the chance to test them on the slopes, they blew me away. The way they fit is so natural, allowing movement, but feeling tight enough to not get in the way. This coupled with the Black Powder II jacket made for the perfect combo. Warm, comfy all day long, and stylish, the 686 Authentic Smarty Cargo 3-in-1 pants are my recommendation for your next pair of all-around snow pants. Plus, they've got pull strings that let you adjust the length depending on the situation. This makes them great to wear once the boots come off for the day.
8. The Deuter Freerider Lite 25
A lot of ski backpacks end up with an oddly unbalanced profile that can make throwing your weight around feel a bit off. The Deuter Freerider is at the opposite end of the spectrum. With an extremely sleek, but somehow spacious, profile, it's easy to forget this backpack is there. It gives you plenty of room to carry whatever you need for a day of skiing at a resort, while also being unobtrusive. The Deuter Freerider works with the movement of your body, not against it. It will set you up for a great day on the slopes.
9. The Daehlie Jacket Extend
Looking to hit the trail on some Nordic skis instead of heading downhill? The Daehlie Jacket Extend is the perfect option, with extra coverage in the back to keep the lower back covered, thus warm. It's lightweight, but surprisingly insulated, great for everything from a warm day on the slopes to cross-country skiing to snowshoeing to the late season bike ride.
One thing to really love about the design of this jacket is the hood. It fits the head snug, almost as if it were a beanie. Yes, this makes the hood warm, but it also provides a wide range of vision in a way that you may have never experienced with a hooded jacket before. As you turn your head, the hood turns with it, giving you the same view you'd get without the jacket on.
For runners, this could be a great feature for those on the lookout for cars. It would also make a lot of sense in competitive cross-country races, where you'd need to be highly aware of what's going on around you.
For whatever reason, my feet seem to sweat 200 percent more than anyone else's while I'm exercising. Skiing, rock climbing and hiking are no exception. Thankfully, I've been using the DryGuy Force Dry lately to dry my footwear quickly, keeping it mold- and smell-free. You're able to use the Force Dry with a range of products, able to dry two things at once with each of its arms. It's also great for drying out gloves. Nothing is worse than putting on wet boots or gloves for a second day of skiing, and the DryGuy products can help prevent that.