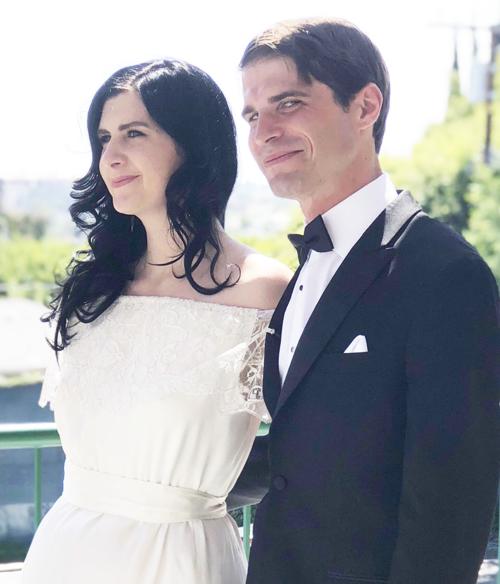 Lexi Lutter and Jonathan "Jakes" Bayley exchanged wedding vows on April 14, 2018, at St. Victor Catholic Church West in Hollywood, California. A reception will be held in Los Angeles, Washington and Iowa.
The couple celebrated with a wedding trip to the northwest coast and Iowa. They will make their home in Hollywood.
The bride is a 2001 graduate of Bishop Heelan High School in Sioux City. She is currently a student of history at UCLA. She is the daughter of Les and Angie Lutter of Bronson, Iowa.
The groom graduated from high school in Bainbridge Island, Washington, and Seattle Central College. He is employed as a music studio manager. He is the son of Jon and Martha Bayley of Bainbridge Island and the late Barb Bayley.
The wedding party included Hayley (Lutter) Miller, matron of honor; and Reed Knappe, best man.