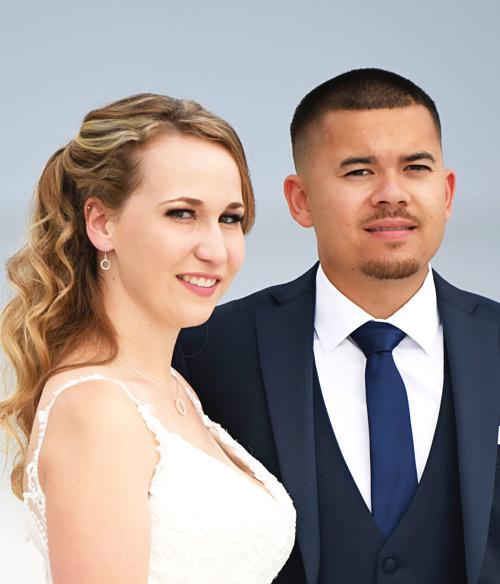 Brittany Lyn Nelson and Khai Matthew Lane exchanged wedding vows with a private beach ceremony on Sept. 4, 2018, at Anna Maria Island, Florida. A reception was held on Sept. 22 at Tucker Hill Vineyards in Hinton, Iowa.
The couple are planning a wedding trip to Mexico. The couple made their home in Sioux City.
The bride is employed with Hampton Inn & Suites in Sioux City and is currently completing her business degree at Bellevue University. She is the daughter of George and Jodi Nelson of Salix, Iowa.
The groom is employed as a line technician at Hawthorne Global Aviation Services and an aviation mechanic apprentice for 1 Vision Aviation, both in Sioux City. He is the son of Benjamin and Linda Cadawan of Sioux City.