Even technology got weird in 2020. Here are three apps that may have you scratching your head.
The tweet was when Eric Yuan knew something had to change.
The increase in remote work means that U.S. workers are relying even more on technology, which could have an effect on the demand for IT admin…
Check out the formula a self-made millionaire uses to become financially independent, the five items in your house you should be cleaning to a…
Learn more about what "deepfakes" are, why people make them, and why they could pose a big threat to public trust.
CNN's Jon Sarlin talks with Zoom's CEO and Founder Eric Yuan about the videoconferencing app's exploding popularity and "the most stressful ti…
If your password is on the list, it's probably time to make a change.
You'll be really surprised to find out which is number 1. It's a kids' game!
As coronavirus cases continue to rise across the United States, Lyft is enticing people to get on the road for Thanksgiving — a message that d…
Having good personal hygiene and eating healthy is sometimes not enough to avoid getting sick. Here are five common household items that you s…
The next time you go to a nice fancy party, you may remember to keep your elbows off the table or to wear something nice, but here are other e…
When protective gear like surgical masks and gowns were in short supply, workers at Braskem America lived in their Pennsylvania manufacturing …
With so much time being spent in the home, it can be difficult to maintain an orderly environment. Here are some tips on avoiding clutter in y…
If you think you're losing some dollars and cents over your WiFi signal, PennyGem's Justin Kircher has some ways to save.
Becoming financially independent always sounds like something that happens to everyone but you, but this goal is actually more attainable than…
PennyGem's Elizabeth Keatinge tells us about some at-home DIY projects that can save you money.
In the first fully operational mission for a SpaceX Crew Dragon capsule, four astronauts took off from Florida's Kennedy Space Center on a fli…
A SpaceX spacecraft carrying four astronauts soared into outer space Sunday — marking the kick off of what NASA hopes will be years of the com…
NASA and SpaceX have teamed up to send a diverse group of four astronauts to the International Space Station. CNN's Rachel Crane reports.
Here's a look at how the consoles stack up, and which one would be best for gamers today and beyond.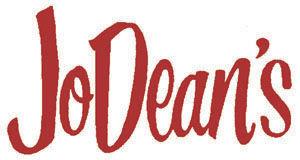 JoDean's Steak House & Lounge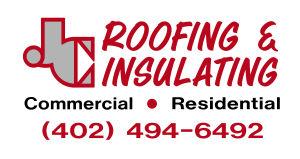 J.C. Roofing & Insulating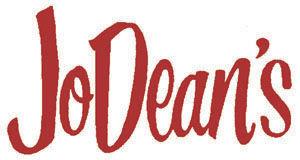 JoDean's Steak House & Lounge
The new Game & Watch takes the shape of the original with its red and gold design, but charges by USB-C and comes in color.
Would you pay to play Fortnite every month?
Twitter said it applied contextual labels to approximately 300,000 tweets for content that was disputed or potentially misleading during a two…
Apple is rolling out Mac computers powered by the same kind of chips that run iPhones and iPads, aiming to make it easier for the products to …
Apple unveiled its M1 processor chip, the company's first proprietary chip. It will power a new lineup of Macbooks. See the highlights from Ap…
Apple on Tuesday introduced a series of new Macs, its first powered by processors developed in-house.
Joe Biden addressed the nation for the first time as president-elect on Saturday. But it was what followed that had the crowd and even himself…