SPOKANE, Wash. (AP) — They call it the Cosmic Crisp. It's not a video game, a superhero or the title of a Grateful Dead song.
Want to be the most popular house on the block when it comes to trick-or-treating? Check out this list of everyone's favorite (and least favor…
NEW YORK (AP) — Nearly a million children could lose their automatic eligibility for free school lunches under a Trump administration proposal…
Get ready to party. The holidays are coming and so are Aldi's wine, cheese and beer advent calendars.
So is red meat good or bad for you? If the answer were only that simple.
THE HAGUE, Netherlands (AP) — Thousands of Dutch farmers, many driving tractors, poured into The Hague on Wednesday to protest government move…
Did you know fake cobwebs and some other outdoor Halloween decorations meant as harmless fun can do real damage to wildlife? Here are a few qu…
In just a couple of weeks, hordes of trick-or-treaters might just be descending on your porch asking for treats. Are you ready? Ensure your fr…
Keeping your carpets clean isn't always the easiest task when you have children or pets in the home, but bare floors are less warm and comfort…
Find the newest listings on the real estate market in the Sioux City Area.
Browse the open houses in area for this week.
The first few years of your child's life include a lot of sleepless nights, but being able to check on your baby without getting out of bed ca…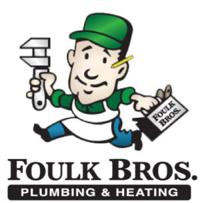 Foulk Bros Plumbing & Heating