Stay in the know! Browse through opinions and analysis on today's hottest topics.
Concordia defeated Briar Cliff, men: 83-72, women: 76-64.
An examination of President Donald Trump's changing views on impeachment over the years, if Amy Klobuchar is the best candidate to beat Trump …
It's Tennessee at Kansas City in the AFC, and Green Bay at San Francisco in the NFC. What does each potential matchup look like?
Here are some of the notable people celebrating birthdays today, including Kevin Costner, Martin O'Malley, DJ Quik, Jonathan Davis, Jason Sege…
History is made .... yes it was.
Five California mountain lions were seen together on home surveillance video in a rare gathering of the notoriously solitary big cats. The foo…
President Donald Trump has had changing views on impeachment over the years. The Senate impeachment trial of Donald Trump begins next week.
On today's 5 to Know: Olympic rings arrive in Tokyo, SF Giants make a historic hire, and Betty White's secret to longevity.
This vehicle was one of many on Highway 336 just outside of Moorhead, Minnesota, to be stranded in blizzardlike conditions in the morning of Jan. 17.
Movie critic Bruce Miller says unlike the 1967 "Doctor Dolittle" which was nominated for Best Picture, this "Dolittle" is a real mixed bag. 
This cheat appears in many cartoons from "The Simpsons" to Sponge Bob. Now you can know the truth and try it out for yourself.
View this guide to the hottest spiked seltzers on the market, based on calories, flavors, and branding. 
Climate and data scientists agree U.S. weather station data show a clear sign of human-caused climate change. Read on to find out more about t…
These college conference rivals have played against each other for more than 100 years. Can you pair them up?
Try to guess the TV show name based on the typography it uses in its opening credits.
Disney's recently introduced streaming platform has over 600 titles. Check out this guide to animated Disney classics, Disney Channel Original…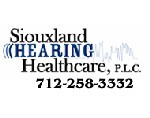 Siouxland Hearing Healthcare P.L.C.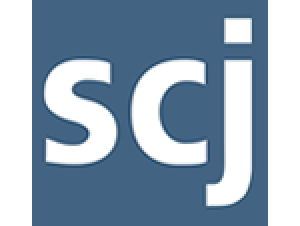 Sioux City Journal Communications
Before Winter Storm Jacob hit over the weekend, Zach and Justin talk about the newly-ranked teams and a couple of upsets that happened late in…
Journal sports editor Justin Rust and assistant sports editor Zach James return to the podcast, and in this episode, the guys break down which…
In this week's podcast, sports editor Justin Rust and assistant sports editor Zach James break down some basketball and wrestling before holid…
Journal sports staffers Justin Rust and Zach James break down more basketball and wrestling. Topics include Bishop Heelan girls basketball, Se…
After a brief hiatus, Journal assistant sports editor Zach James and assistant sports editor Justin Rust talk about the four state championshi…
Journal sports staffers Zach James and Justin Rust break down the seven area state quarterfinals games in the area.