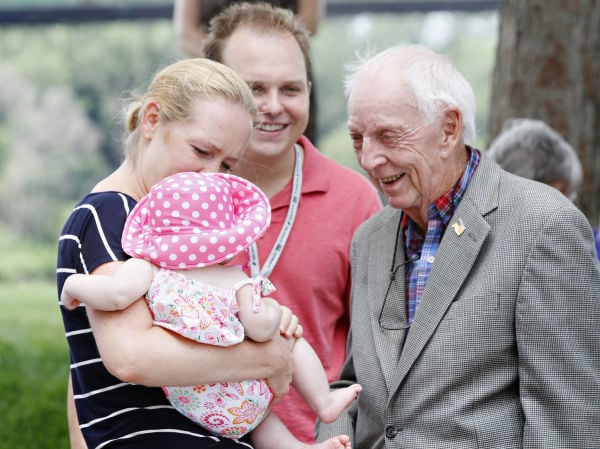 SIOUX CITY -- Al Haynes, who guided a crippled jumbo jet to a crash landing at Sioux Gateway Airport on July 19, 1989, helping save the lives of 184 passengers and crew, died Sunday.
Haynes, who passed away in a hospital in his hometown of Seattle following a brief illness, was a week shy of his 88th birthday.
At age 57, Haynes served as captain of United Airlines Flight 232, which was bound from Denver to Chicago. After the DC-10 jet suffered a catastrophic failure of its tail-mounted engine over Northwest Iowa, resulting in the loss of all the hydraulic power and many other flight controls, Haynes and his crew were forced to make an emergency landing at the Sioux City airport. The jet stayed aloft while the pilots made a series of 360-degree turns to the right as it approached the airport. 
On the final impact, the aircraft's right wing broke off, causing the fuselage to cartwheel in a fiery ball before sliding to a stop upside down in a corn field at the end of a secondary runway.
Miraculously, 184 of the 296 people aboard survived, many due to the heroic actions of the crew, local emergency responders and medical staff. 
Haynes was celebrated nationally for keeping his cool in a crisis and overcoming a nearly impossible situation. But he never considered himself a hero, choosing instead to give all the credit to his co-pilots and crew, said Woodbury County emergency management director Gary Brown, who served in that capacity at the time of the crash and grew to consider Haynes a "great friend."
"He was the most humble man I've ever met in my life," Brown said late Sunday night.
In a 2010 interview with The Journal, Haynes noted "the captain gets all the credit, like a quarterback on a football team who won the big game. But, it's a team effort. That's what I stress."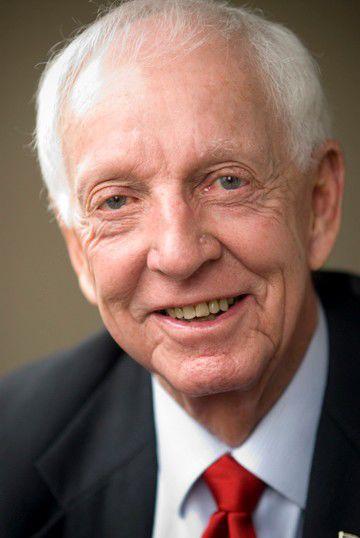 Brown said Haynes never forgot the 112 people who died in the crash.
"I feel guilty about 232," Haynes said in the 2010 interview. "You didn't do the job the company paid you to do -- to get from Point A to Point B."
To honor their memory, he worked tirelessly over the next three decades to help prevent future air disasters. He traveled the world, speaking at various conferences that focused on lessons learned from Flight 232 and making corresponding changes in the industry.
"You can't get over any type of trauma or tragedy without talking about it. I have given over 1,500 talks and it has helped me accept what has happened," Haynes said in the 2010 interview. "Every time I gave a talk in the beginning, it was like therapy. ... I tell people to be proud of what you did. You can learn from it. Don't do it again."
During his travels, Haynes became Sioux City's "great ambassador," Brown said. The pilot made several visits back to Sioux City. One of the most recent was for a ceremony in 2014 marking the 25th anniversary of the crash.
Born in Paris, Texas, and raised in Dallas, Haynes entered the Naval Aviation Cadet Training program in 1952. After serving four years as a Marine aviator and flight instructor, he started working for United in 1956. Following a 35-year career as a flight engineer, first officer and captain, he retired in 1991, just two years after the 232 crash.
Later in life, Haynes' personal life was marked by heartbreak and tragedy. In 1997, his oldest son, Tony, died in a motorcycle accident. Two years later, Darline, his wife of 40 years, died from a rare infection that led to the rupture of her colon.
In 2003, Haynes' family and friends, including many in Siouxland, raised over $550,000 to cover the cost of a bone marrow transplant for his daughter, Laurie Haynes Arguello, who suffered from a rare disease.
For more than 33 years, Al Haynes volunteered as a Little League baseball umpire in his hometown of Seattle and also served as a public address announcer for local high school football games for more than 25 years.
PHOTOS: Look-backs at Flight 232 through the years
Flight attendants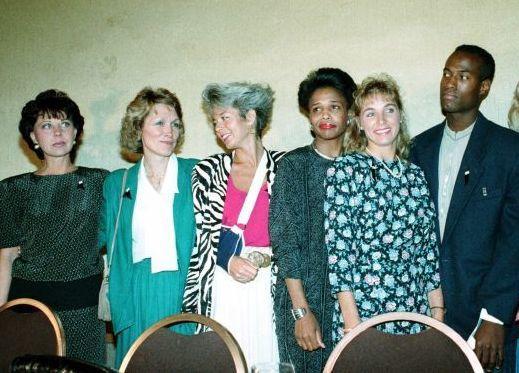 Flight 232 crew members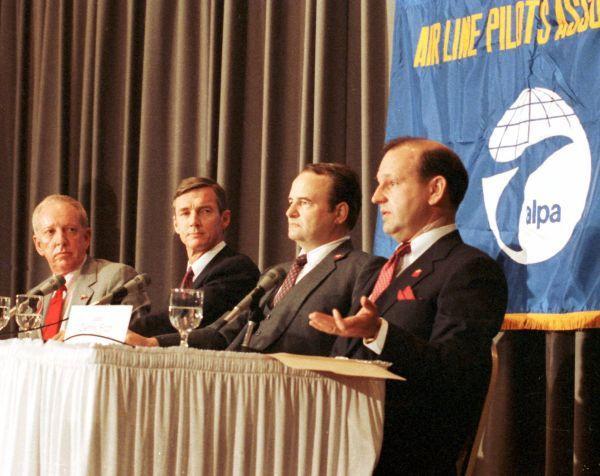 Bailey family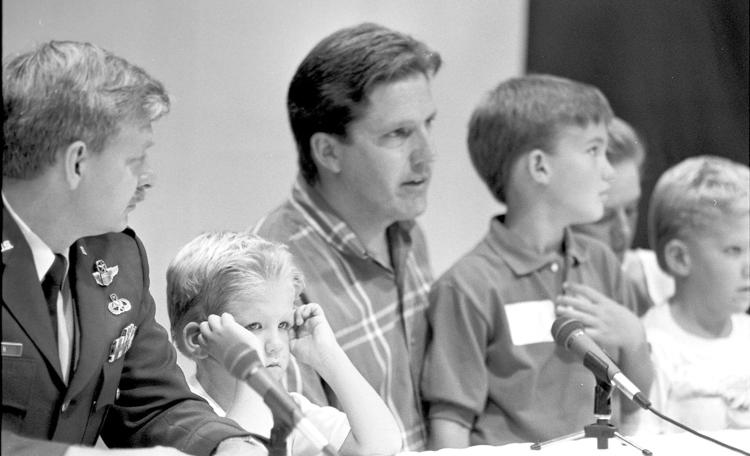 Al Haynes first anniversary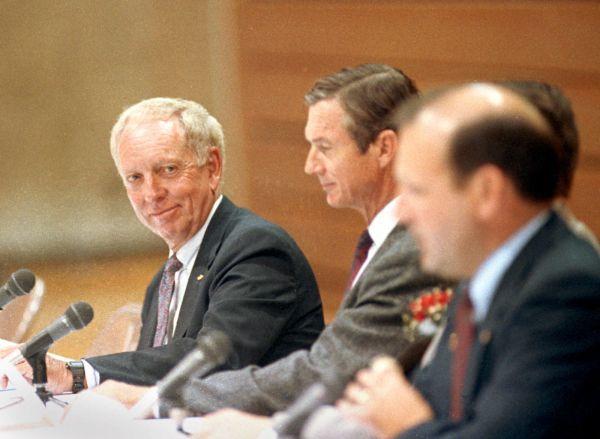 One-year memorial
Bailey family
Dennis Fitch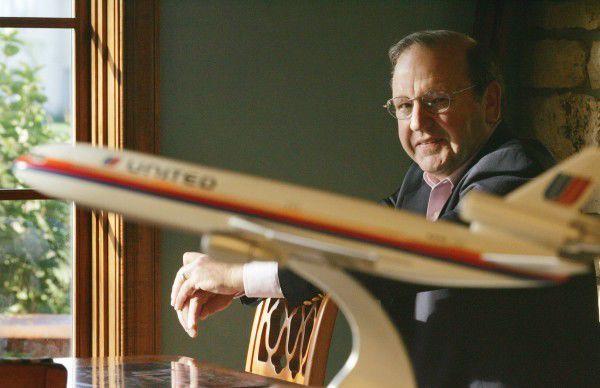 Al Haynes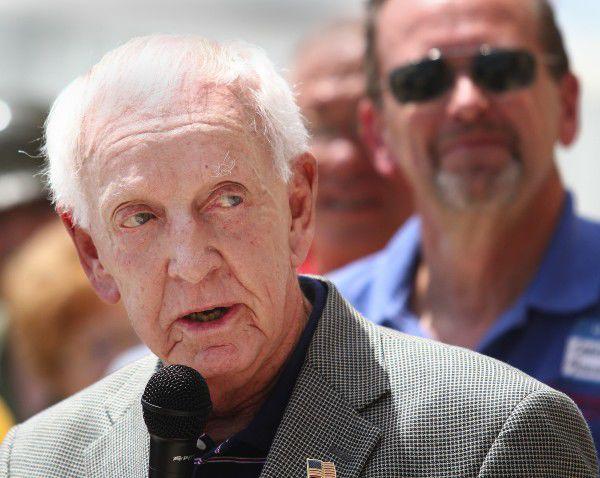 Mid America exhibit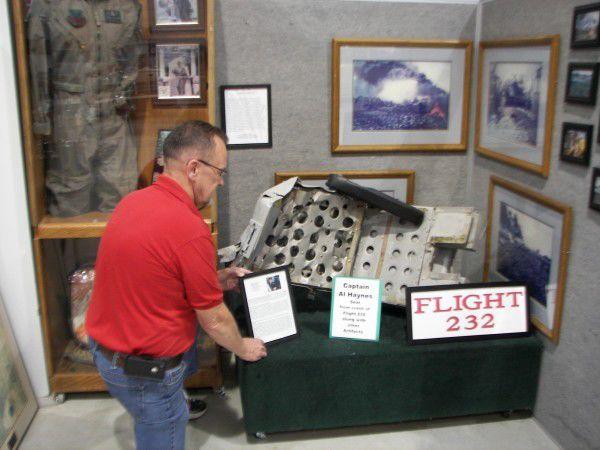 25th anniversary press conference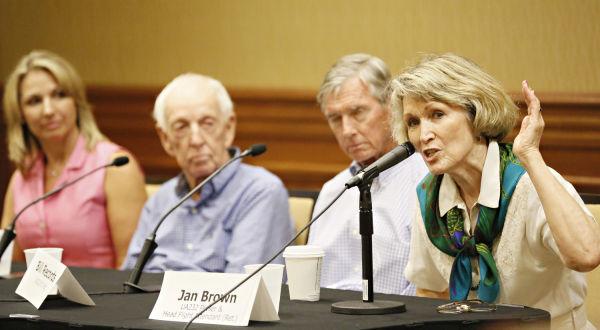 25th anniversary press conference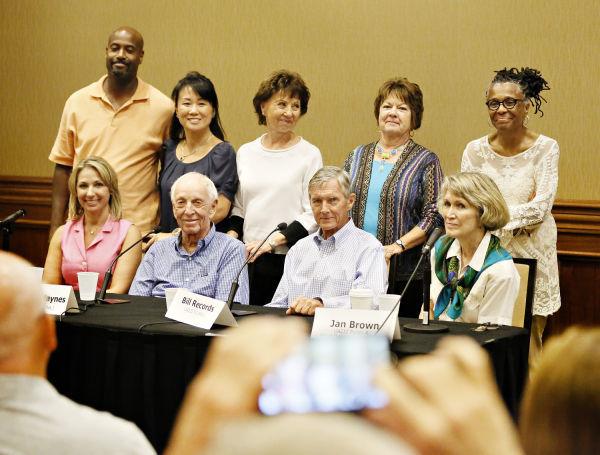 25th anniversary press conference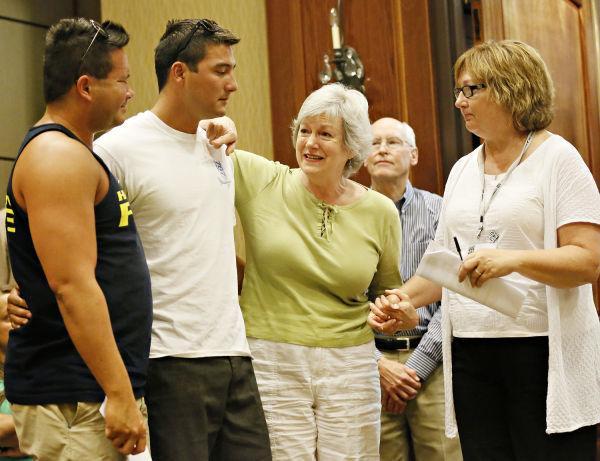 Flight 232 Panel discussion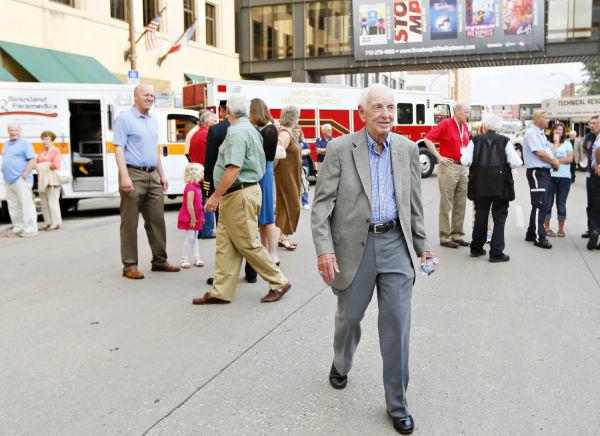 Panel discussion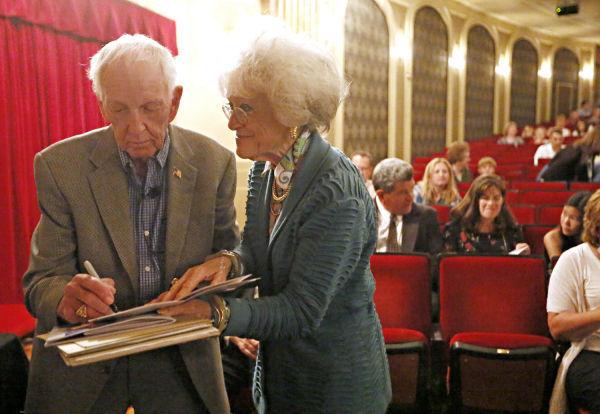 Reflection ceremony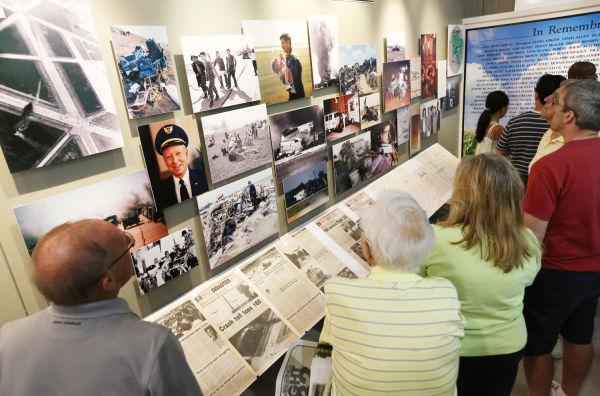 Reflection ceremony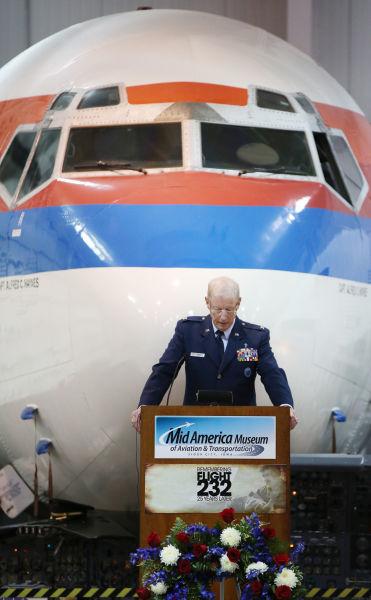 Reflection ceremony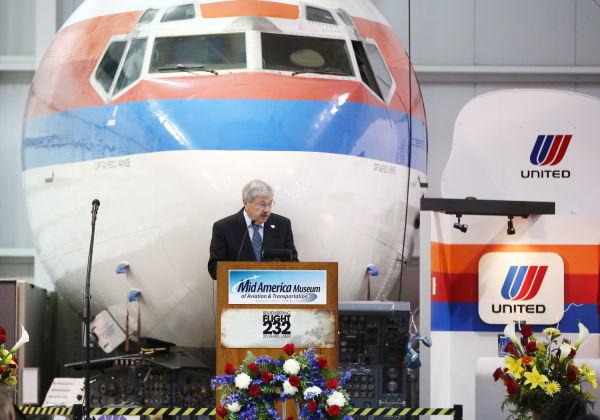 Reflection ceremony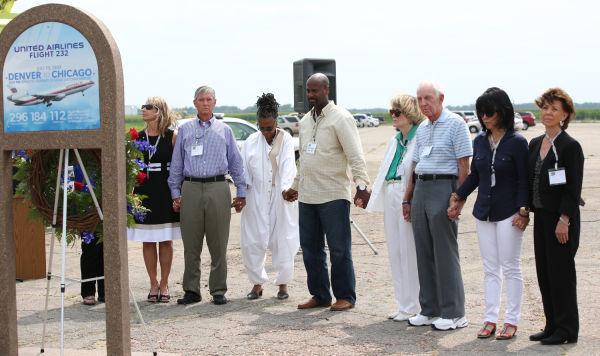 Reflection ceremony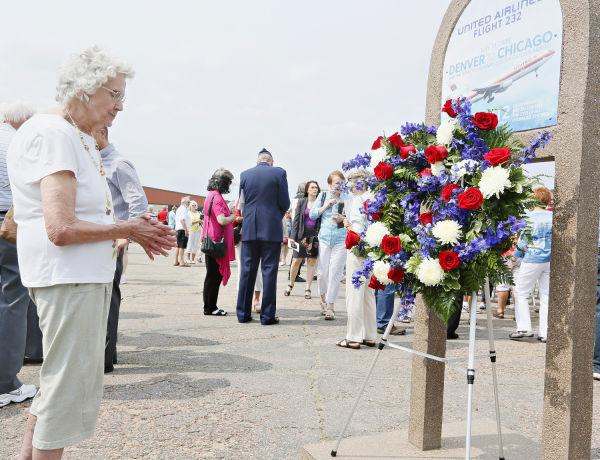 Memorial sculpture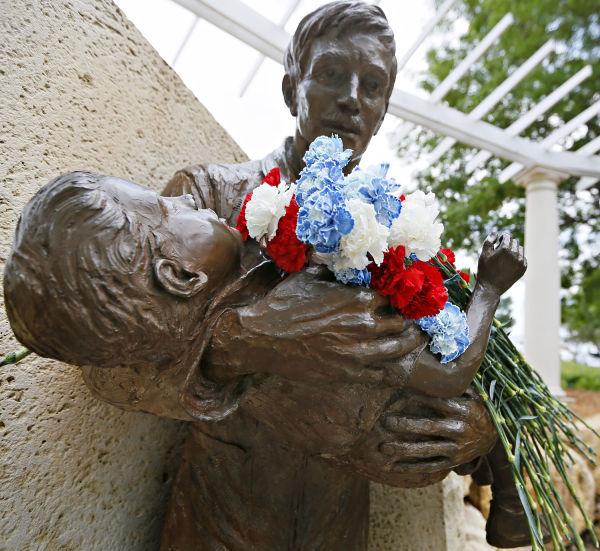 Trent Bailey photo project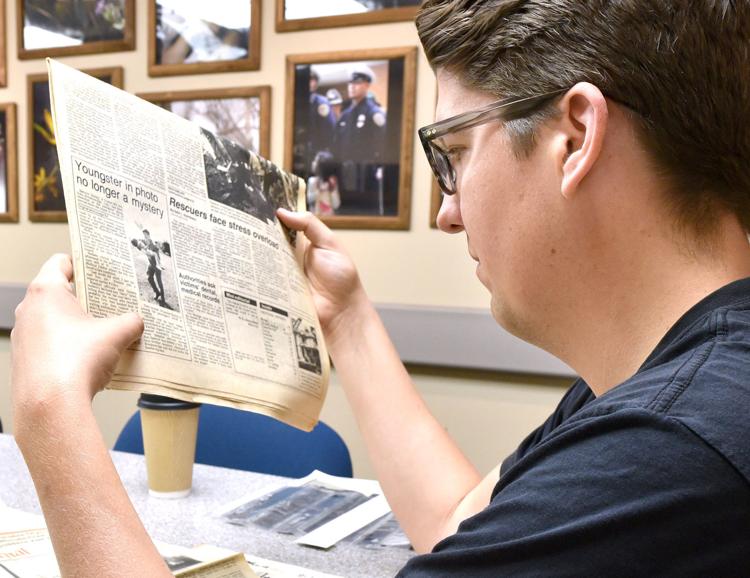 Trent Bailey photo project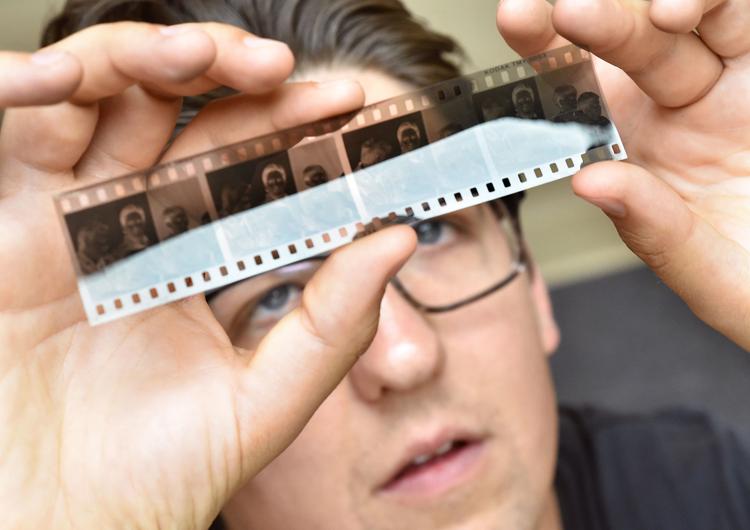 Spirit of Siouxland Statue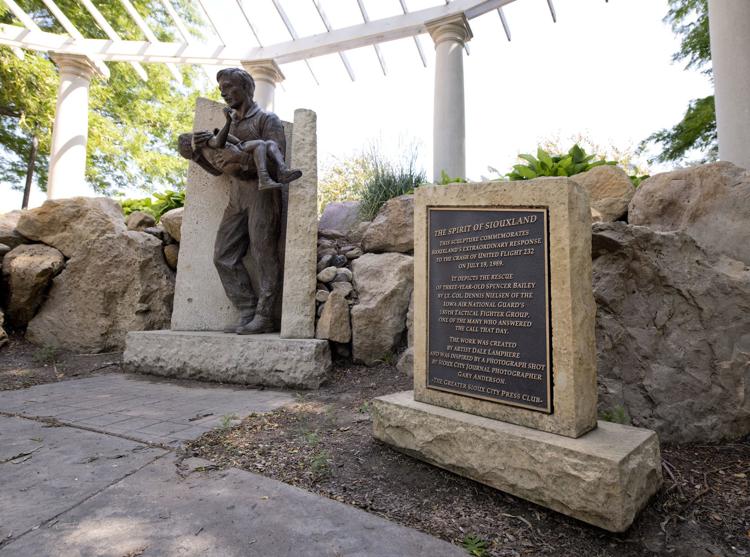 Flight 232 Anniversary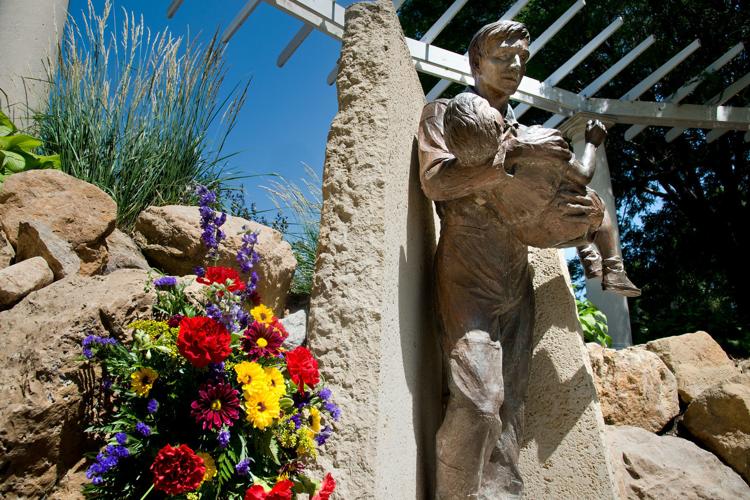 Online
In a 1992 TV movie that depicted the events surrounding United Airlines Flight 232, Capt. Al Haynes was portrayed by Oscar winner Charlton Heston.
Much of the movie, "Crash Landing: The Rescue of Flight 232," was filmed in Sioux City. Haynes returned to the Iowa city for a premier of the film.—Dave Dreeszen
Online
Visit siouxcityjournal.com to view a gallery of photos of Al Haynes over the years.
Be the first to know
Get local news delivered to your inbox!