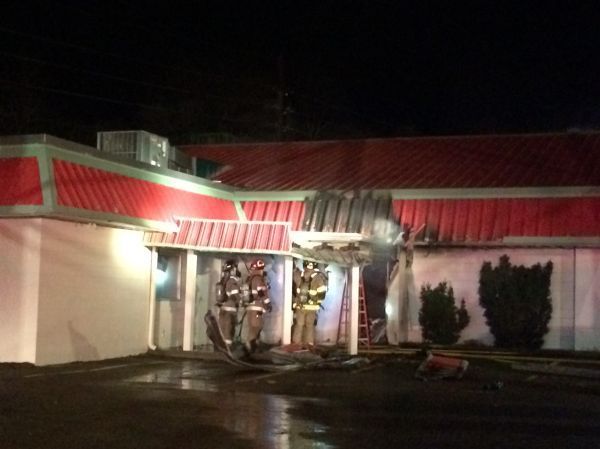 SIOUX CITY | Sioux City fire officials suspect arson in a Wednesday night fire that damaged a vacant business on Gordon Drive.
Deputy Fire Marshal Joe Rodriguez said the fire started in an exterior storage closet of the building, but the fire did not spread to the inside. Smoke was visible in the attic.
"There was nothing electrical or anything else in this room that could start a fire," Rodriguez said. "Someone from the outside started the fire."
Firefighters responded about 9:15 p.m. to a business at 4001 Gordon Drive. Crews quickly worked to extinguish flames on the building's west side that were reported to 911 by passers-by.
The building housed the former Happy Feet Therapy, a massage therapy business.
You have free articles remaining.
The business was unoccupied. No one was injured.
City officials have red-tagged the building.
Rodriguez said officials are investigating whether a grass fire behind the building on Sunday was related. 
"We're looking into all the possibilities," he said. 
Sioux City had several grass fires over the weekend.
Anyone with information about Wednesday's fire is asked to call the Sioux City Police Department at 712-258-8477 or the Sioux City Fire Prevention Bureau at 712-279-6377.