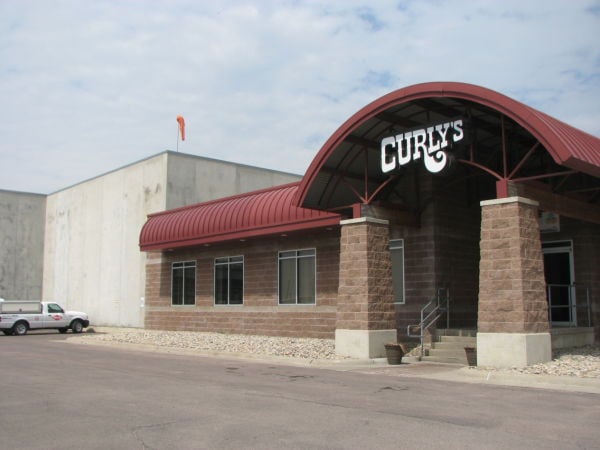 SIOUX CITY | Two Northwest Iowa manufacturers are seeking to make changes to prior agreements the firms made with a state economic development board.
Curly's Foods has asked to terminate a contract with the state that would have required the Sioux City plant to create eight new full-time jobs in exchange for $360,000 in estimated tax credit benefits under the state's High Quality Jobs Program.
The new jobs were part of an incentive package for Curly's $9 million expansion project announced in April 2015.
In a letter to the Iowa Economic Development Authority, Curly's requested the termination request because of "changes to our business model for the Sioux City facility have resulted in impacts to our full-time workforce that make it unlikely we will be able to comply with other provisions of the agreement." The company pointed out its investment in new machinery and equipment in Sioux City has far exceeded the original estimates, but did not specify a dollar figure.
You have free articles remaining.
To date, Curly's has claimed not claimed any of the tax credits it was awarded by the IEDA board.
A division of Smithfield Foods, Curly's Foods processes ribs and other pre-cooked meats at the plant, 1000 Cunningham Drive. The company distributes its products to customers around the country, including national franchise restaurants.
At its monthly meeting Friday in Des Moines, the IEDA board also will consider a request from American Natural Processors Inc. related to incentives awarded to the company in February 2013. American Natural has asked for additional year to create the jobs it pledged as part of nearly $6 million expansion to its  Galva plant.
The specialty oilseed and grain processor cited the early termination of a contract by one of its customers due to that company having "operational and financial difficulties" as the reason for the delay. Losing that client forced American Natural to shift its product focus in Galva, according to IEDA documents.
Additionally, American Natural noted it is taking longer than expected to get one of its new process development lines fully operational, and the challenge of finding long-term employees in a sparsely populated area such as Galva, an Ida County town of 434.
American Natural also has facilities in Cherokee and Sioux City. In the latter city, the company has made extensive renovations to the former Sioux Tools plant along Floyd Boulevard.