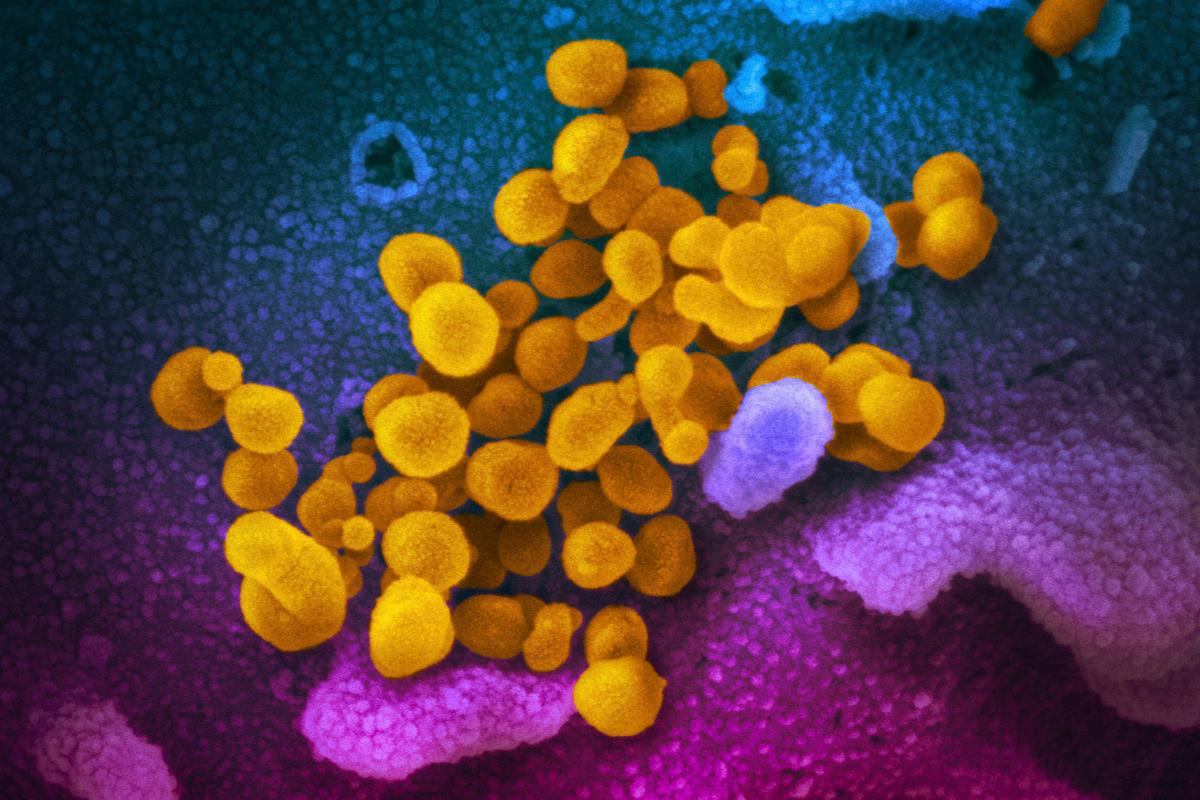 SIOUX CITY -- Seventy-two more people tested positive for the novel coronavirus this past week in Woodbury County, a tally matching that of the preceding week. 
The county's positivity rate -- the percentage of people who were tested for the virus, who tested positive -- had been on the decline, though it ticked up slightly this week.
This past week, the county's positivity rate average was around 7.1 percent. That's higher than the previous week's average of around 6 percent, reported in a weekly COVID-19 update by Siouxland District Health.
More than 1,000 tests were performed in the county each of these weeks. 
According to the department's report, the "goal" percentage of positive COVID-19 tests would be 2 percent or less, if the virus is to be contained. At percentages above that, the virus would continue to spread. 
Dakota County has, for several months, seen far fewer COVID-19 infections than its neighbor to the east. Between Monday and Friday of this week, the Dakota County Health Department reported a total of 18 infections in the county.
The health department does not release daily data on how many tests were performed, making a calculation of the county's positivity rate difficult. 
The Dakota County Health Department also doesn't release new COVID-19 data on the weekends; neither does the Northeast Nebraska Public Health Department, which represents Cedar, Dixon, Thurston and Wayne counties. 
Outside of Woodbury County, the Northwest Iowa counties that recorded the most new infections this past week were Plymouth and Sioux, with 32 and 31 new infections each.
On the opposite end of the spectrum, Dixon and Wayne counties recorded no new infections through Friday, while Ida County recorded only one. 
A total of four long-term care facilities in the area are currently experiencing COVID-19 outbreaks among their residents or staff: 
-- At the Good Samaritan Society in George, Iowa, 12 have tested positive. Of these, eight are considered recovered. 
-- At the Good Samaritan Society in Le Mars, 17 have tested positive. Of these, four are considered recovered. 
-- At the Prairie Ridge Care Center in Orange City, five have tested positive. This outbreak began recently and none of the infected are yet considered recovered. 
-- At the Touchstone Healthcare Community in Sioux City, 22 have tested positive. Of these, 16 are considered recovered. 
Previous outbreaks at other long-term care facilities in the region have apparently resolved. 
In Iowa, long-term care facilities represent a significant share of the state's COVID-19 deaths. To date, 470 of the state's 871 deaths were attributed to these facilities. The state has not released information on deaths at specific facilities. 
Across Northwest Iowa, a total of six COVID-19 patients were in the ICU and five were on ventilators as of Saturday, according to data from Region 3 of Iowa's Regional Medical Coordination Centers (RMCC), which represents Northwest Iowa. A total of 23 COVID-19 patients were hospitalized in the region, with some of them likely suffering from less-severe illness. 
Concerned about COVID-19?
Sign up now to get the most recent coronavirus headlines and other important local and national news sent to your email inbox daily.