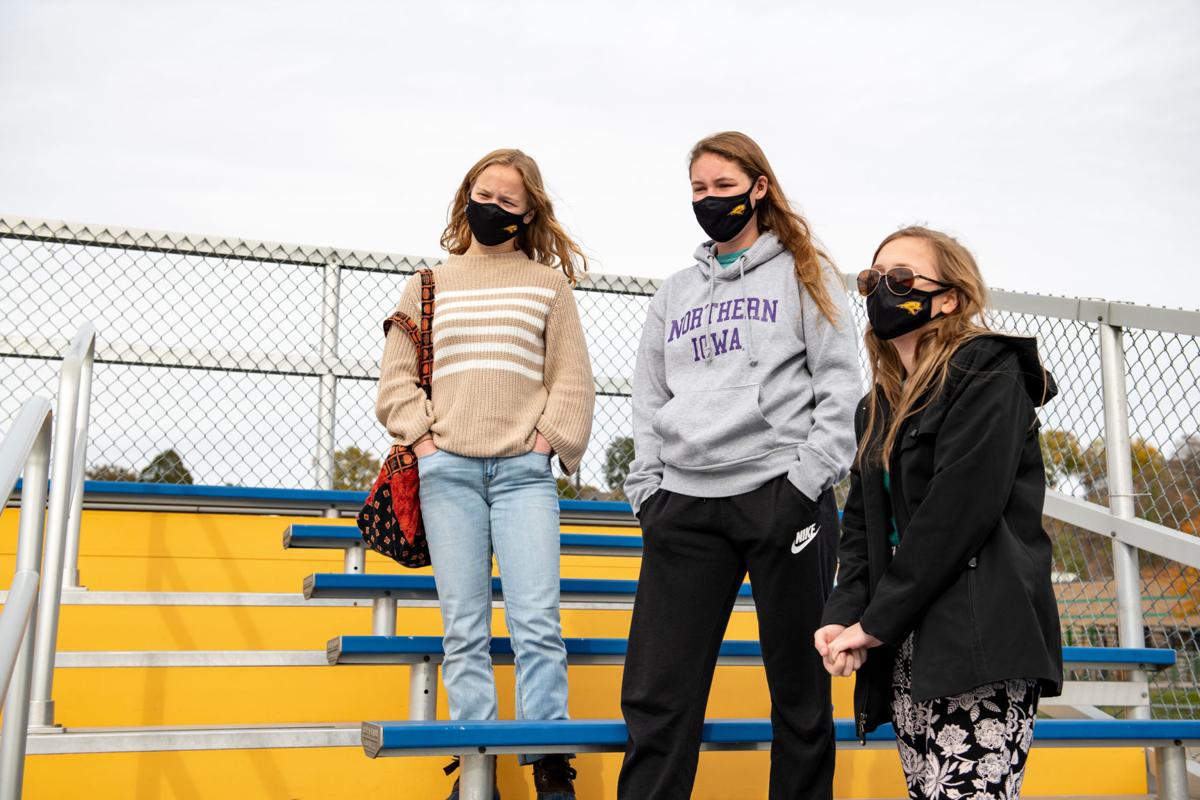 SIOUX CITY -- With a penchant for bowties and trademark neon green eyeglasses, Isaac Roerig was someone who was hard to forget.
But according to friend Madi Leuer, it was his kindness and willingness to help others that made Roerig so memorable.
"Nobody had a bad word to say about Isaac," she said. "He was one of the nicest people I've ever met.
A 2020 Bishop Heelan Catholic High School graduate, Roerig died Oct. 9 after being struck by a semi truck in Cedar Falls, Iowa. The 19-year-old was a freshman at the University of Northern Iowa at the time of his death.
"Isaac wanted to teach show choir after college," Leuer said.
"He would've been a perfect show choir director," Sarah Beumler said, nodding her head.
Both Leuer and Beumler met Roerig when all three were freshmen at Heelan. The three members of Heelan's 2020 graduating class remained friends as UNI education students. 
Anna Plathe, a 2019 Heelan graduate and a sophomore UNI communications student, was also friends with Roerig.
"Isaac loved music," Plathe said. "He was passionate about it."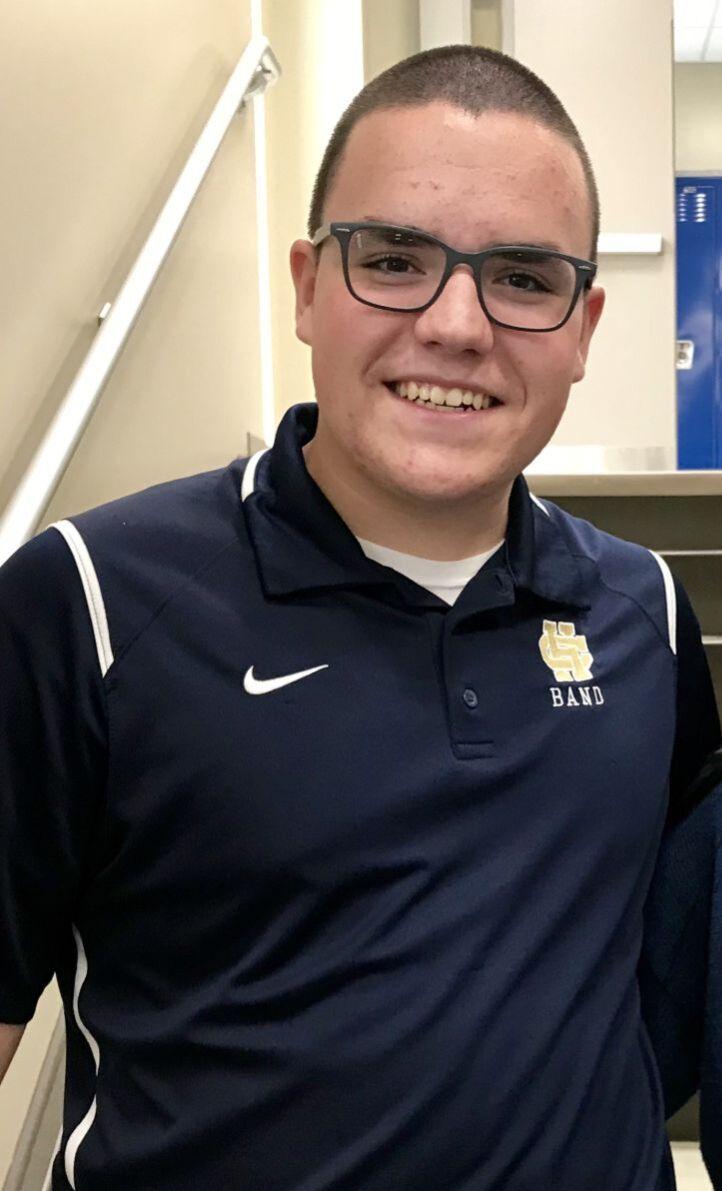 Indeed, Roerig was involved with music throughout his four years at Heelan. He was chosen an all-state vocal music singer, performed in the Chorale music group and Harmonia Mundi Show Choir, was a drummer in the jazz band and a percussionist in the Heelan's marching band.
"Isaac could teach himself to play any percussion instrument he set his mind to play," Leuer said. 
"He could play a trap set in the marching band," Beumler interjected. "But he could also play the triangle or cymbals, which isn't as easy as you think."
Beumler said that is because Roerig had extraordinary concentration.
"You could always tell Isaac was in concentration mode because he'd get a serious look on his face and his tongue would stick out of his mouth," she said while giving a good impression of Roerig's concentration face.
Plathe remembered Roerig's thoughtful side.
"When he became the drum major in his senior year, Isaac personally wrote cards to each member of the marching band," she recalled. "That was how considerate he was."
This was pretty typical for Roerig, Beumler said. 
"Isaac was always thinking of others," she explained. "He'd do anything for anybody."
Roerig was the son of Todd and Susan Roerig, and brother to Noah, currently a South Dakota State University student, and Grace, a Mater Dei School seventh grader. 
A longtime Mater Dei teacher as well as Heelan's cross country coach, Todd Roerig came on staff at Heelan earlier this year.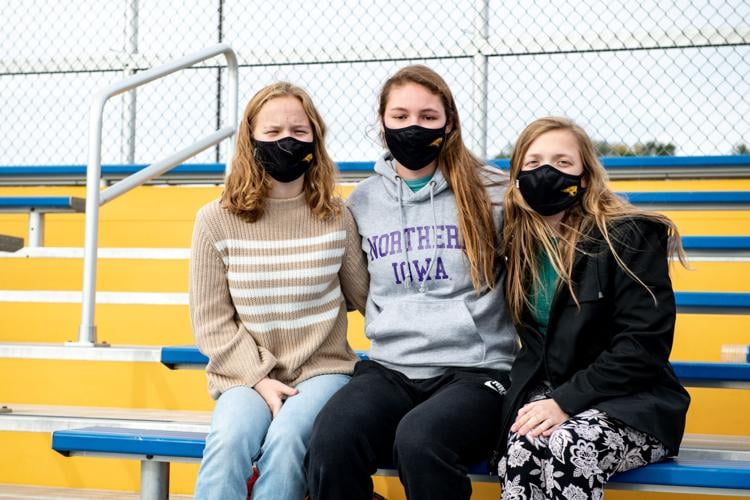 "Please keep the entire Roerig family in your prayers as well as our Bishop Heelan community," Heelan President John Flanery said.
An outdoor memorial service for Roerig will be held at 1 p.m. Sunday at Heelan's Memorial Stadium, 100 W. 17th St. The Rev. Shane Deman, Heelan's Chaplain, will lead the service and several of Roerig's former teachers and classmates are expected to speak. The public is invited to attend. Everyone must wear face masks and bring their own chairs.
Hundreds of t-shirts, bearing images of bowties and neon green glasses, have been ordered to raise funds for a scholarship in Roerig's name. 
Roerig is the second member of Heelan's 2020 graduating class to have died in traffic accidents. Keaton Chicoine, 19, was killed in a hit-and-run accident in Tampa, Fla., on June 25. 
"It was in times like these when Isaac really shined," Beumler said. "He'd be the first person to start fundraising for a cause or reach out to a family during a terrible time."
"That was just the type of person Isaac was," Leuer added. "He was larger-than-life and had a big heart."
"Plus he loved his Mountain Dew," Plathe noted with a smile.
"And nobody loved neon green like Isaac," Beumler said. 
"Isaac was a goofy dude," Leuer said. "He was also a sweet guy who loved his family, his friends and his faith. That's how I'll remember him."
Be the first to know
Get local news delivered to your inbox!