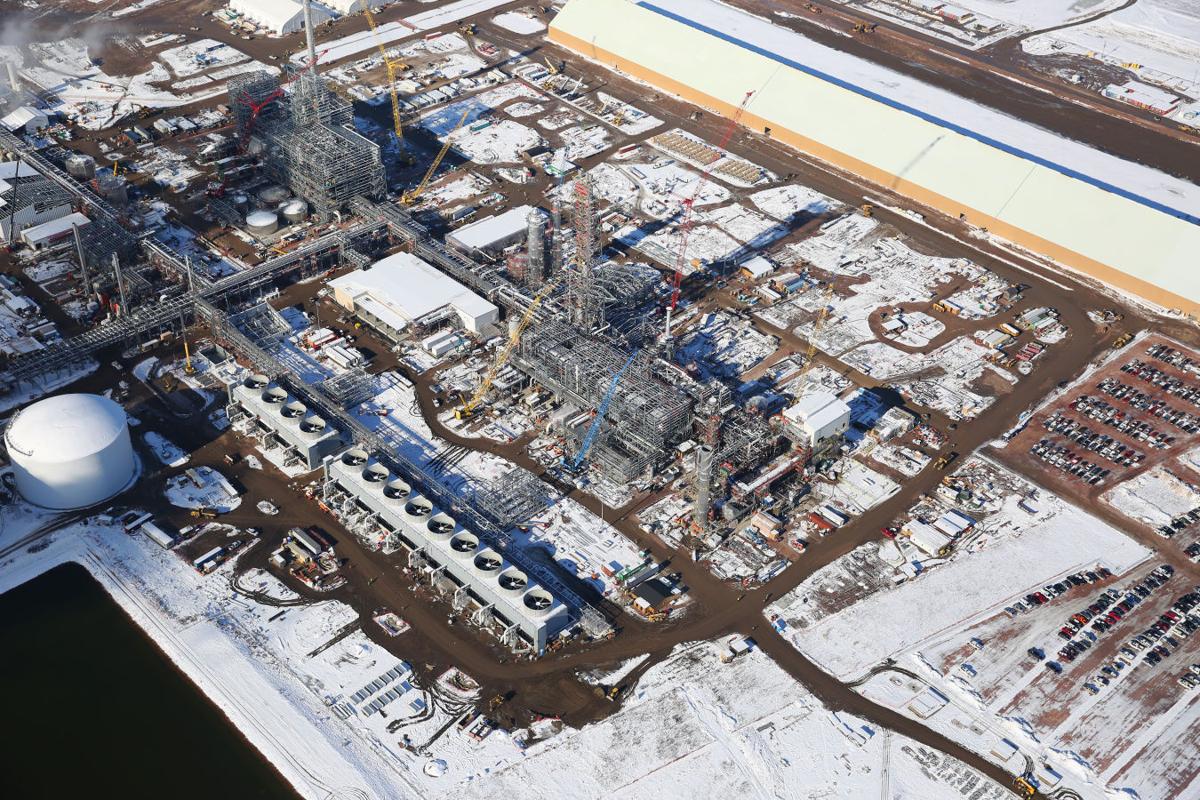 SIOUX CITY | Robust economic growth has earned metro Sioux City yet another national title.
The tri-state region ranks No. 1 in Site Selection magazine's 2015 list of small metro areas with the most new or expanded business projects. It's the fifth time since 2007 the national trade publication has crowned Siouxland No. 1 in its category for metro areas under 200,000 population. The metro area has now topped the list three of the last four years, with the streak interrupted only by a runner-up finish last year.
"The fact that the region has earned this first place honor five times in the past nine years speaks to a long-term vision and continuity that gives company decision-makers confidence," Site Selection managing editor Adam Bruns said.
Bruns traveled to Sioux City Wednesday to formally recognize the community for a 2015 first-place finish. The list is featured in the publication's March issue and on its website, siteselection.com
Bruns cited several large projects in the region in 2015, including the continuing expansions at CF Industries and Ag Processing Inc. at Port Neal and construction of the Big Ox Energy plant in South Sioux City.
"For 62 years, we do not specialize in buzzwords. We track where the dirt is turned, and where that is helping turn the economy and creating jobs," Bruns said in a press conference at the Siouxland Chamber of Commerce offices in Sioux City.
Site Selection's subscribers include professionals who help corporations find the right place to locate and expand. That's why Sioux City Mayor Bob Scott said the honor is so important.
"It is a big deal. Site selectors do look at these sorts of things as they look where to grow," Scott said.
Metro Sioux City had 24 qualifying projects the last year, defined by Site Selection as an investment of at least $1 million, an addition of at least 20,000 square feet or creation of at least 20 new jobs. Bowling Green, Kentucky was a distant runner-up with 18 projects in the Tier 3 category.
The publication does not track retail and government projects, or schools and hospitals.
Bruns was introduced to business leaders by The Siouxland Initiative Vice Chairman Skip Perley, who the huge number of business developments over the last decade.
Bruns said Sioux City was part of a strong region, as Omaha took the top honor in the category for cities with populations 200,000 to 1 million.
"You are in the heart of that ... I congratulate you on being part of that wonderful vista here in the Heartland," Bruns said.
The Sioux City metro had previously taken top honors from Site Selection in 2007, 2008, 2012, 2013 and 2015.