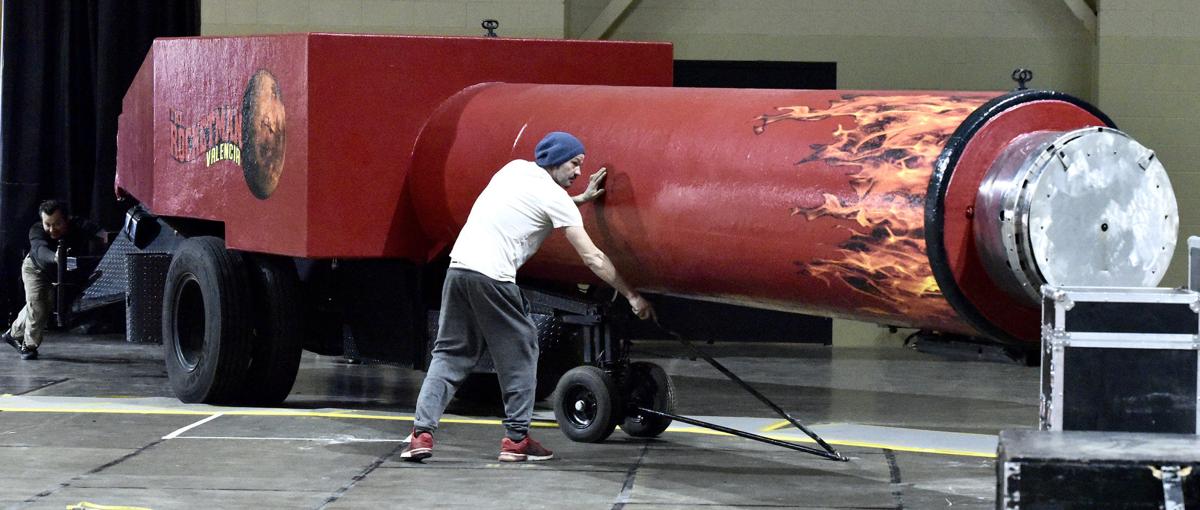 SIOUX CITY -- Daredevils, clowns and trapeze artists will be entertaining the young -- and the young at heart -- when Carden International Circus presents the 69th annual Abu Bekr Shrine Circus this week.
The three-ring circus returns to the Tyson Events Center for a five-day run, starting Wednesday night.
According to circus veteran Bardo Alexander, the show will be almost entirely new this year. 
That includes a significant new role for Alexander, who had been both an extreme cage motorcycle rider and daredevil in the past.
"I was getting ready to retire when the circus owner's wife asked me if I wanted to become the show's ringmaster and head rigger," the 45-year-old Mexico native explained. "I agreed, because it is an honor being a ringmaster."
Alexander ought to know. There have been at least eight generations of his family involved in circuses. 
"Some people dream of running away to join the circus," he said with a smile. "My family never had to because we were already in the circus."
This includes Alexander's daughter and two sons, who are all following in his footsteps.  
"There's nothing like being in a circus," he said.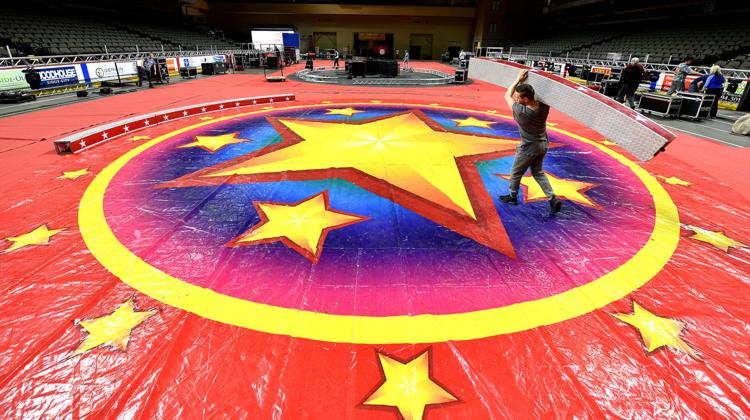 Chachi "The Rocketman" Valencia nodded his head in agreement.
You have free articles remaining.
The 49-year-old Chile native will be shot out of a cannon during each of the circus' 10 shows.
"I broke my ankle five weeks ago and Sioux City will be my very first show since," he said.
So, does "The Rocketman" have any trepidation?
"Nah, not really," Valencia said. "It's like falling off of a horse. You need to get back in the saddle."
Noel Plummer remembers coming to the circus as a child growing up in Bronson, Iowa. Now, a past potentate with the Abu Bekr Shriners, he enjoys going to the circus with his grown children as well as his grandchildren.
"Audiences love the lights, the aerial artists and the excitement of the circus," he said. "It's real. Not like anything you can see or experience in a video game."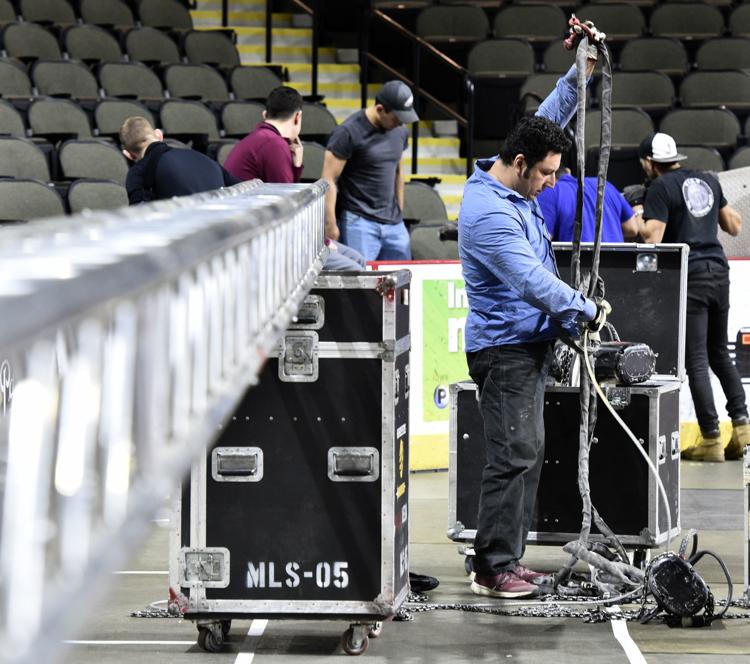 Plummer acknowledged circuses have changed dramatically over the years. Nowadays, there's a greater emphasis on two-legged performers instead of four-legged performers.
"Times change," he said. "That's OK."
One thing that will never change is the talent of circus entertainers, Alexander said.
"We have people from Mexico, Columbia, Ukraine, you name it," he said.
Still, you can't be a performer forever. Just ask "The Rocketman."
"If I couldn't be shot out of a cannon anymore, I'd own a restaurant," Valencia said. "I wouldn't mind owning an Italian restaurant some day."
Copyright 2019 The Sioux City Journal. All rights reserved. This material may not be published, broadcast, rewritten or redistributed.