July 4, 2018, is the 100th birthday of Sioux City's most famous natives – Ann Landers and Dear Abby.
But it's unlikely the two would have made much of the occasion, particularly since it falls on the Fourth of July.
"When they were growing up, they always thought the fireworks were for their birthday," says Jeanne Phillips, the daughter of Dear Abby, Pauline Esther Phillips. In the later years, "we didn't really celebrate. We'd usually go out for dinner the day before. My mother didn't like such a big brouhaha."
Likewise, Ann Landers, otherwise known as Esther Pauline Lederer. Says her daughter, Margo Howard: "I had a small birthday dinner for her when she turned 80, but she wasn't much for dates. I do think she would have loved turning 100. When people asked, 'What would you like?' she'd always say, 'More of the same.' She loved working. She loved her social life. She loved good health."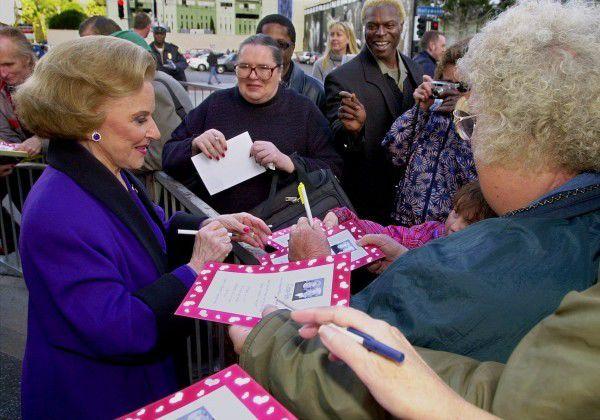 While Jeanne Phillips continues to write Dear Abby (her mother retired in 2002, died in 2013), the Ann Landers column ended with Lederer's death in 2002. At their peak, the two columns blanketed the world, making their authors – Sioux Cityans born on the Fourth of July -- the most well-known columnists in print.
Why such staying power? Midwestern values, according to Howard. "When people asked, 'Why do you think you're so wise and have such good judgment and common sense?' (Landers) said, 'I think it's being a Midwestern Jewish girl.' She honestly believed it."
Pauline Esther "Popo" Friedman, better known for her pen name Abigail Van Buren for "Dear Abby," and Esther Pauline "Eppie" Friedman, known as…
Today, both Howard and Phillips say, the need for advice is greater than ever.
"People are so stressed they can't stand it anymore," Philllips says, adding her mother would be appalled if she heard the way politicians speak today.
"We need to make up our minds not to sink to that level," she says. "I've never been political, but everybody has to calm down and draw a breath. We're all responsible for our own behavior. You can't point to the person next to you and say, 'It's his fault.' It's our fault."
Howard says her mother probably would have taken a stand. "She didn't think it was fair (to talk politics decades ago)," she says. "Were she writing now, she would have opened up such a mouth about Trump and the bums."
Lederer, she points out, was "well-connected in the Democratic world. She was once active in Wisconsin Democratic politics and knew everybody."
Chaos in politics, Howard adds, has made "more people sick – people today are over-eating, over-drinking. I got TMJ from clenching my teeth and it took me months to work out of that."
Both women say their mothers' advice still resonates.
"There's a saying for a girl: 'Your mother is always alive in your head,'" Howard says. "I think it's true for everybody, especially if you had a good relationship."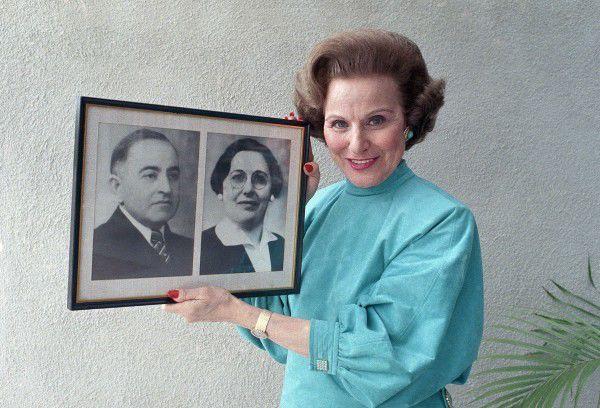 Frequently, Phillips says, "I talk to her – I catch myself speaking aloud. I often say, 'Mamacita, look what I've got to deal with,' not that she didn't."
The advice columnists were often credited with maintaining decorum among readers, calling them out when they crossed a line.
"She did instill values," Phillips says of her mother.
The two, however, were divided on the value of a birthday cake. Abby never wanted one. Ann loved rum cake.
"Mother was a chocoholic," Phillips says. "It could have been anything, as long as it had chocolate. She addicted me to chocolate."
Ann "didn't drink alcohol, but she'd have three pieces of rum cake," Howard says.
Both Ann and Abby also weren't big on receiving gifts.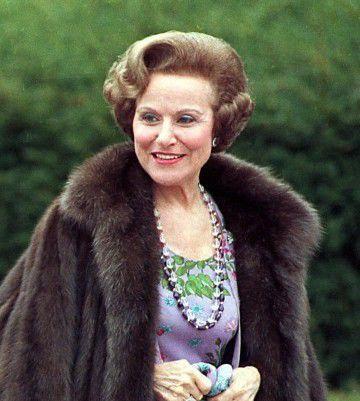 "I tried giving her things for a while, but she didn't want anything," Phillips says. "(Abby) loved purple. And if a gift was in order, it had to be purple." Perfume bottles, needlepoint pillows, handbags and pins were among the offerings and, yes, they were purple.
Ann got Cartier clocks "and other fancy stuff" from friends, Howard says, but never expected anything from her only child. "When I was about to turn 31, I was moaning and groaning and bitching," Howard says. "It was such an off number. She gave me a wonderful white mink coat. It was her response to me being whiny."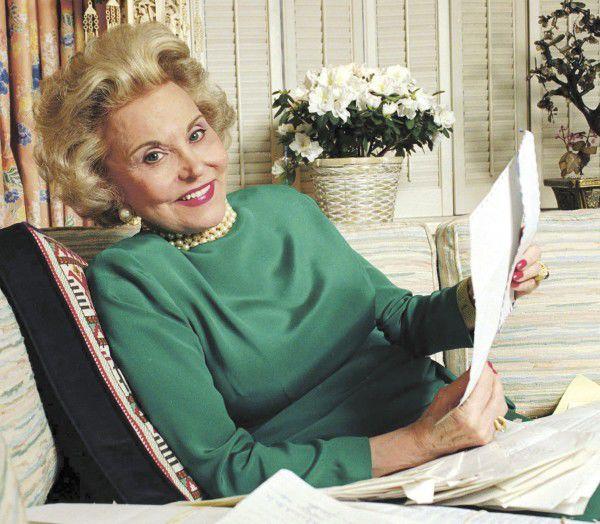 Abby was also a great gift-giver and eager to surprise. "She was a very generous mommy," Phillips says. "Whatever I wanted I got."
While Phillips will go to a friend's home to watch fireworks on the Fourth of July, she's not planning to mark the centennial in any way. "I don't think it's healthy," she says. "My mother was never ashamed of her age. She didn't think it was good to dwell on the past."
Howard says she'll light a candle in her mother's honor. "She used to say, 'People who get really old can't have birthday cake because they'll faint from the heat.'"