SIOUX CITY -- Indie pop trio AJR and legendary rocker John Fogerty will be the headliners for the 30th annual Saturday in the Park, which will unfold July 2-3 at Grandview Park.
SITP organizer and cofounder Dave Bernstein said the decision to hold the outdoor music festival over two days, instead of the usual Saturday-only, was a way to keep crowds to a minimum due to COVID-19 concerns.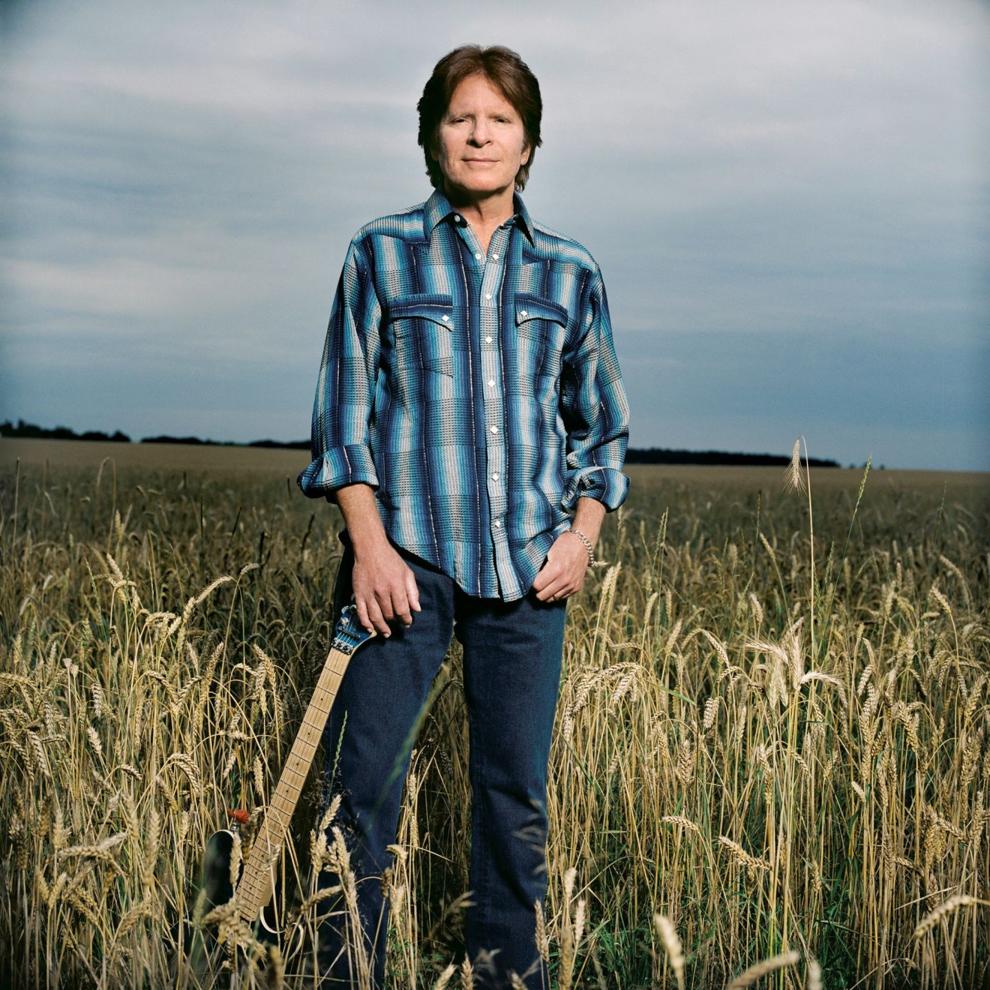 Masks will be required for both days of the festival, in accordance with Centers for Disease Control and Prevention guidelines for large outdoor events. 
Last year's festival was canceled since it occurred at the height of the pandemic.
While SITP will remain free this summer, attendees for the first time will need to obtain a general admission ticket. That requirement also is due to COVID concerns, as well as Grandview Park's ongoing water tower replacement project, which Bernstein said has "basically wiped out half of the beer garden."
At SITP's request, the city will erect a temporary six-foot-high fence around the park. That will allow organizers to serve beer in the entire park while designating the Kid's Zone and an area adjacent to it as a family-friendly, alcohol-free area.
There would be three entrances into the park -- one off 24th Street at Grandview Boulevard, one at the top of the hill at the peak of the road, and one behind the bandshell.
AJR, comprised of multi-instrumentalist brothers Adam, Jack and Ryan Met, will be SITP's headline act on the first night of the festival on Friday, July 2.
Having released four best-selling albums, AJR is known for such hit singles as "I'm Ready" and "Burn the House Down." The recently released single "Bang!" is AJR's highest charting song, peaking at No. 8 on Billboard Hot 100 in January.
Singer-songwriter John Fogerty will be SITP's headliner on Saturday, July 3.
One of the founders of the Rock and Roll Hall of Fame band Creedence Clearwater Revival (CCR), Fogerty went on to have a successful solo career. He is best known for such songs as "Bad Moon Rising," "Who Will Stop the Rain" and "Centerfield."
Other acts for the Grandview Park Bandshell (SITP's mainstage) and the Abe Stage (a second stage showcase for alternative national, regional and local acts) will be announced at a later date.
The availability and distribution of free general admission tickets also will be announced at a later date. SITP organizers did not say how many tickets would be available.
Started in 1991 by Bernstein and his friend Adam Feiges, SITP traditionally falls on the Saturday closest to the Fourth of July. Often attracting as many as 25,000 people, it has become of the upper Midwest's premiere music festival because of its eclectic mix of performers.