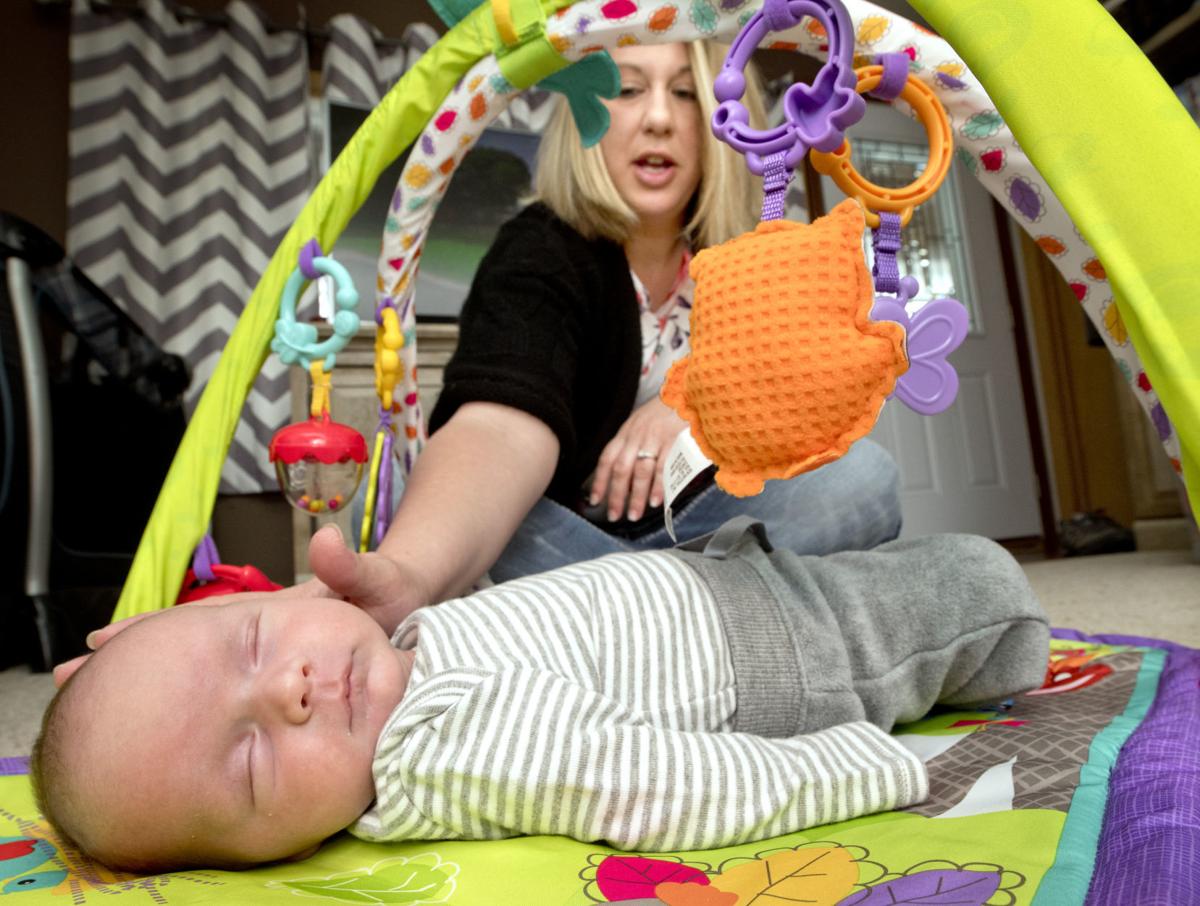 SAC CITY, Iowa -- As she gripped her black minivan's steering wheel, Jaime Huster's eyes filled with tears; unsettling thoughts raced through her mind: What was wrong with her baby? Was he still alive? How would she explain it to her 4-year-old twins if he wasn't? 
Huster noticed bleeding when she awoke Nov. 8. The 34-year-old nurse considered going to Loring Hospital's emergency department, a little more than a mile away from her Sac City home, but decided against it knowing the critical access hospital had closed its labor and delivery unit years earlier.
"They don't do obstetric care, so they don't have any baby monitoring. If I went there, then I would've had to be transferred somewhere else. I think it would've just delayed my care," Huster said.
After calling her doctor, Huster set out alone for UnityPoint Health -- St. Luke's in Sioux City. Her husband, Justin, was already tied up with work at the landfill and couldn't immediately leave.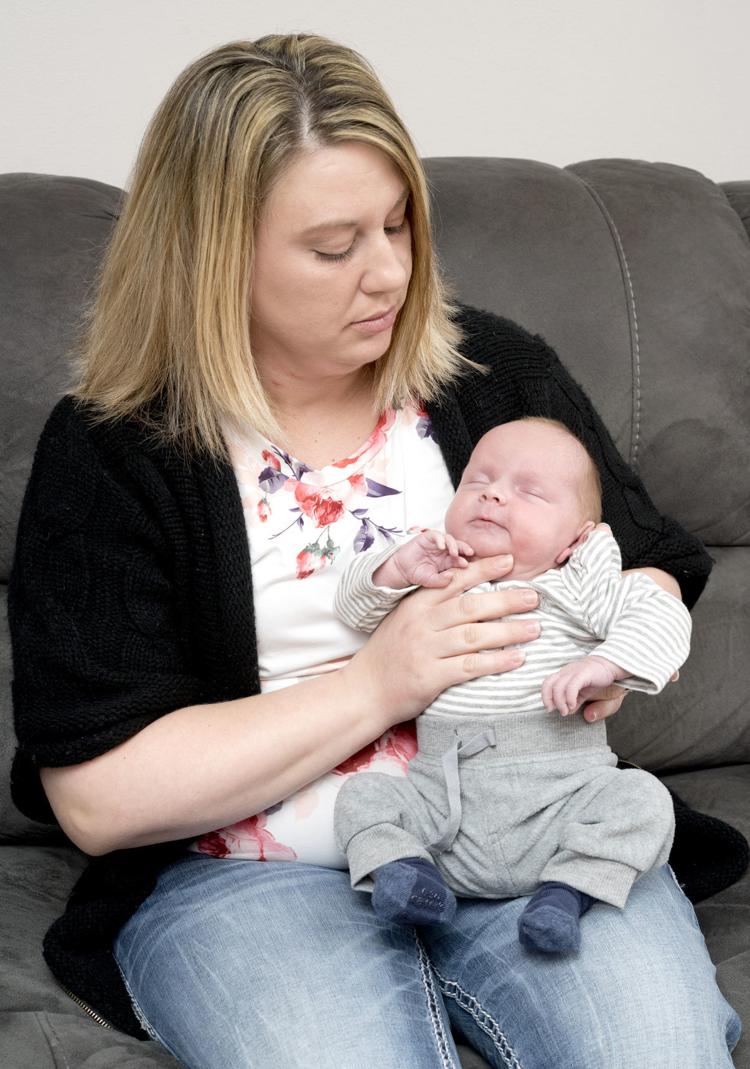 "I was scared. I didn't have bleeding with my first pregnancy. I cried pretty much the whole way there," Huster said of the nearly 80-mile drive past desolate farmland and over rolling hills.
Between 2004 and 2014, 179 rural U.S. counties lost hospital-based obstetric services, according to a University of Minnesota Rural Health Research Center study published in the Journal of the American Medical Association in March. Women living in these areas of the country, including Northwest Iowa, are traveling farther to access labor and delivery services.
Over the past 13 years, hospitals in Ida Grove, Rock Rapids, Sac City and, most recently, Sibley, have stopped delivering babies. Four area counties -- Ida, Lyon, Sac and Osceola -- are without obstetric units.
Being able to obtain OB care in rural communities is critical to the health of mothers and their unborn babies. According to the study, rural counties not adjacent to urban areas experienced significant increases in preterm and out-of-hospital births a year after the loss of hospital-based OB services. Births at hospitals without OB units also significantly increased in rural counties that lost services, which were adjacent to and not adjacent to urban areas.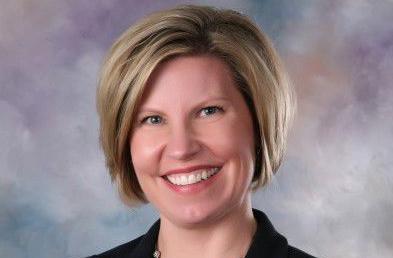 "I think families want to know if they get pregnant they have access to a place that is skilled in dealing with both low-risk and high-risk deliveries and pregnancies," said Dr. Leah Johnson, executive director of the Siouxland Medical Education Foundation, Sioux City's family medicine residency program, which is affiliated with the University of Iowa Carver College of Medicine. "I always tell my residents, we're there for the one percent that go wrong. Ninety-nine percent of the time, moms can have these babies and do just fine. Until that baby is out and crying, anything can go wrong."
Difficult decision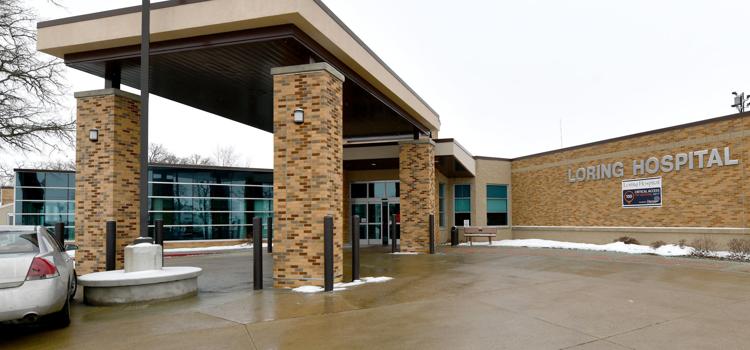 Before Loring Hospital ended its labor and delivery services in 2005, two of three family physicians were on call 24/7, because no other providers in Sac City delivered babies, according to Nancy Houska, the hospital's public relations director. Another major factor in the decision: The closest anesthesiologist was 30 miles away.
Johnson described family physicians working in rural communities as "catchalls." They're expected to examine more than 20 patients in the office daily, deliver babies during the day and night, while seeing patients in the emergency department and acting as medical directors of the local nursing homes. She said filling all these roles can lead to early burnout if doctors don't take care of themselves.
"If you only have two people taking call and you want to watch your kids play a game or you want to go out of town, it's impossible to get call coverage," she said. "You don't want a woman to have to drive 60 miles when it's available 10 miles away, but that's sadly what I think we're going to see."
When Huster found out she was pregnant, her husband suggested seeking care 45 miles away at UnityPoint Health -- Trinity Regional Medical Center in Fort Dodge, Iowa.
Other delivery options for women in Sac City are at hospitals in Storm Lake, Carroll or Lake City, which are all 20-30 miles away.
A breakdown of Northwest Iowa counties and the hospitals that provide birth services.
Key: Blue pins indicate hospitals that currently offer birth services. Black pins do not offer birth services. Green counties have services available at one or more hospital. Red counties have no hospital birth services available. Click on counties to see data on number of births recorded in hospitals in 2016. Data from the Iowa Hospital Association includes information from 2003 to 2016.
"I was hesitant because I wanted to stay with the same doctor just because of the problems I had the first time around," said Huster, who saw Dr. Angela Aldrich, who practices with Siouxland Obstetrics & Gynecology in Sioux City, during her first pregnancy and had her twin boys, Jase and Jarrett, at St. Luke's.
Huster, who developed a life-threatening complication while carrying her twins, said she chose the Sioux City hospital largely because of its neonatal intensive care unit.
Dr. Al Fleming, a perinatologist at St. Luke's, said most women prefer to deliver at hospitals in or near their home communities. He said they want to deliver at hospitals that have NICUs when there are questions surrounding the health of their babies.
Studies show the hardships associated with prolonged travel for OB care go beyond increased expenses and lost income and time spent with family. Rural women experience greater psychological stress and, according to a report from the American College of Obstetricians and Gynecologists, in 2008, they faced slightly higher rates of hospitalization with complications during pregnancy than women living in large fringe and medium to small metropolitan areas.
Dr. Paul Eastman, who practices with Siouxland Obstetrics & Gynecology, said rural women who have a history of rapid labor are often induced as they approach their due dates. He said inductions are also more common in the wintertime when roads can be hazardous. Otherwise, he said rural patients are educated about the signs of impending labor.
"If their contractions are getting close together and stronger, get in the car and come down," he said. "Forty-five minutes, even an hour drive -- they're not going to deliver in the car."
Fewer deliveries
Demographic data indicates more rural OB units in Iowa could close in the coming years.
The state recorded just 12.5 live births per 1,000 population in 2016, down from 15.3 in 1980.
Last year, just eight babies were born in Osceola Community Hospital's labor and delivery unit, which closed at the end of January after more than 50 years of offering services. The Sibley, Iowa, hospital averaged between 80 and 100 deliveries a year in the early 1990s.
Dr. Rachel Wilcinot, who practices with Avera Medical Group Sibley, said she and other family physicians aligned with Sioux Falls-based Avera were concerned they weren't delivering enough babies to maintain competency.
"It's not like I haven't sutured in a long time, big deal. This is a lot bigger liability when you're dealing with a baby," said Wilcinot, who also cited a lack of obstetric training among young nurses, low Medicaid reimbursement rates and high malpractice insurance costs as reasons for the closure. "When we got down to the actual numbers, we have to deliver seven babies per doctor to cover our malpractice insurance alone. Then, we still have to pay our nurses and keep the lights on and the heat."
Wilcinot said the majority of women living in Osceola County will drive 20 miles north to Worthington, Minnesota, or more than 50 miles west to Sioux Falls to have their babies. They can continue to receive prenatal care in Sibley.
Six years after Horn Memorial Hospital in Ida Grove stopped offering labor and delivery services, chief nursing officer Jo Hayes said residents still ask, "Do you think you'll do OB again?" A lack of family physicians delivering in Ida Grove, fewer births and the closest surgeon being an hour away, were reasons for the OB unit's closure, according to Hayes.
Scott McIntyre, vice president of communications for the Iowa Hospital Association, said closing an OB unit is a decision hospital CEOs struggle with.
"There are probably several hospitals in Iowa that are losing significant money because they still do deliver babies," he said. "They feel it's an important part of their mission and an important part of their long-term growth."
Increased burden
Everything seemed normal with Huster's second pregnancy until her 20-week ultrasound, when it was discovered that her baby had a two-vessel umbilical cord, which has just one vein and one artery.
Huster now had to balance appointments with Fleming and Aldrich. For most of the pregnancy, she drove to Sioux City for prenatal care. On occasion, she traveled to Buena Vista Regional Medical Center in Storm Lake, where both Aldrich and Fleming have outreach clinics.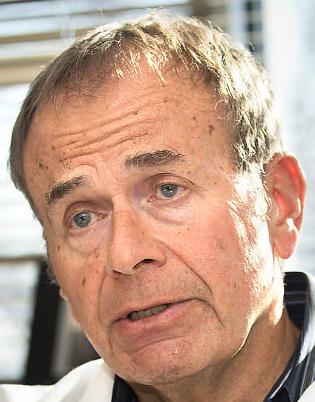 "What we do with our outreach clinics is designed to keep the patients in their community while providing the care for their problems, hopefully allowing them to deliver there unless they get into trouble," Fleming said.
Huster experienced her first episode of bleeding on Nov. 8, at 25 weeks' gestation. After driving 1½ hours, she was relieved to hear her baby's heartbeat at St. Luke's, where she was hospitalized for two nights.
Johnson worries about the women who don't have the health literacy that Huster does.
"They're going to go to a hospital and think, 'I'm going to get care there.' They may not know that they've gone out of the OB business," she said. "That's an increased burden on your emergency room and ambulance service."
The Saturday after Huster was discharged, she woke up at 3 a.m. to find she was bleeding again. This time, her husband drove her to St. Luke's.
More complications followed. The baby's heartbeat was irregular; and Huster was having blood pressure problems. Doctors wondered if she should live in Sioux City until she gave birth, but that wasn't an option.
"I don't have any family there that I could stay with. It was basically just having to take the risk," she said. "One of the risk factors was hemorrhaging. Making the drive when you have certain scares is hard."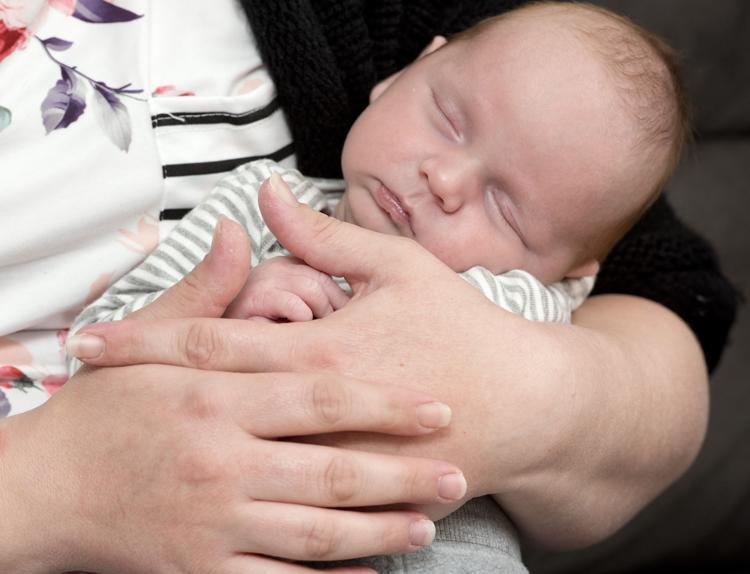 After numerous ultrasounds, Huster was scheduled to deliver via C-section on Jan. 22, at 36 weeks' gestation. Huster and her husband drove to Sioux City the night before and stayed at the Stoney Creek Hotel & Conference Center because of an approaching snowstorm.
The day of her son's birth, the storm dumped 12.1 inches of snow on the city. It took the Husters nearly 40 minutes to travel the two miles from their hotel to St. Luke's. They arrived at the hospital at 8:30 a.m. and their son, Jett, was born at 9:46 a.m. weighing 6 pounds.
Jett had difficulty maintaining his blood sugar after birth and was hospitalized in the NICU. Today, the happy, laid-back baby is thriving.
Although Huster has experienced firsthand the inconvenience of living in a rural county with no OB unit, she is sympathetic to the challenges small-town hospitals are facing.
"Nowadays, you see more and more hospitals and rural clinics merging with the larger corporations because of financial issues. From a corporate perspective, I guess it doesn't make sense to have multiple places that offer obstetrics and maternity care," she said. "But at the same time, when you live in those communities, it impacts you. It affects you."
Get local news delivered to your inbox!
Subscribe to our Daily Headlines newsletter.