DENISON, Iowa -- Tammy Larsen purchased a 2013 Chevrolet Equinox for $12,800 from Adams Motor Co. in Denison February.
Larsen soon discovered a problem with the transaction.
Nearly two months after sending Adams Motor a check to cover the fee for transferring the title on her SUV, she still hadn't received the document. The vehicle's temporary license plates also were nearing their expiration date. 
"So then I'm like, 'Hey man, my bank's asking for the title, I need to find where that's at,' " said Larsen, who lives in Irwin. 
Larsen said Robert "Bob" Adams, the dealership's owner, told her that another company held the title, and that firm was "dragging their feet" on getting it to the dealership. 
"That was the last time I talked to him about it," Larsen told The Journal in an interview last week.
Still trying to obtain the title to the Equinox, Larsen recently contacted an investigator about her case. A number similar cases have cropped up, in which Adams Motor allegedly didn't forward to the appropriate entities money paid for title transfers, warranty contracts or protection plans. Adams also allegedly sold vehicles without paying off outstanding loans on them, which kept buyers from getting a clear title.
Adams, 57, was arrested May 16 and charged with multiple counts of theft and deceptive business practices. Adams was released from the Crawford County Jail after posting $10,000 bond.
The Iowa Department of Transportation also is moving to revoke the state licenses for Adams' dealerships in Denison, Ida Grove and Manning.
Unless Adams successfully challenges the revocation, the Denison dealership's license will be pulled by Thursday, said Ryan Ridout, deputy director of the DOT's Bureau of Investigation & Identity Protection. After 180 days, the dealership could re-apply for a license, he said. 
Bob Adams did not return calls from The Journal last week, but his attorney, Alfredo Parrish, said his client will be exonerated. Parrish declined to address the specific allegations.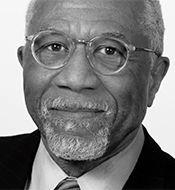 "I would say, the DOT does not have all of the facts in this case yet," Parrish said. "The DOT has a lot of plans, and often times they have no jurisdiction, and not a leg to stand on, with regard to their plans."
Ridout said the dealership's business practices came to the attention of government officials in late March.
For a fee, Adams would arrange for customers a title transfer at the Crawford County Treasurer's Office.  
You have free articles remaining.
"Later, the dealership came back and picked up that paper work because the funds were not there," Ridout said. "At least that's the message that was presented to the treasurer's office -- that the funds were not there to allow for the transfer." 
That raised a red flag, promting the treasurer's office to contact an investigator. The DOT put together a team and audited the dealership's records.
"When the money's not there, it shows a little bit of financial insolvency, so you're a little concerned" Ridout said. "And that's why we went and did the audit, just to make sure that financially they're still OK. And then that's when we noticed some problems."
During the audit, the DOT concluded that Adams Motor had, among other things, sold various third-party service contracts and protection plans, but had not passed along the payments to enact the policies. 
"We made a few phone calls to a couple of these companies to make sure that those contracts were initiated, and they had not been because they had not received payment," Ridout said. "So, in other words, the dealership misappropriated the funds. They kept the funds, and didn't forward them on to the appropriate company to initiate the contract -- leaving the customer without coverage."  
In one complaint, Adams Motor allegedly sold a GMC Sierra in late March, despite an outstanding debt of more than $39,000 left on the vehicle, according to court records. In another complaint, a few days after that transaction the dealership reportedly sold a Chevrolet Silverado with more than $26,000 in outstanding debt, court records show. 
Twice in one day in January, Adams Motor allegedly sold vehicles with liens, totaling more than $38,000 in undisclosed debt between the two. And for more than a year, the dealership sold unpaid-for warranties. 
Adams faces 11 counts of first-degree theft, a class C felony; three counts of second-degree theft, a class D felony; one count of fraudulent sales practices, a class D felony; and one count of ongoing criminal conduct, a class B felony. 
Each of the first-degree theft charges carry up to 10 years in prison and a fine of up to $10,000. The second-degree theft charges carries up to five years in prison and up to a $7,500 fine, as does the fraudulent sales practice charge. The ongoing criminal conduct charge carries a penalty of up to 25 years in prison. 
Adams Motor, which has operated in Denison since 2004, is a General Motors franchisee that sells the Buick, Chevrolet and GMC lines, according to the company's Facebook page.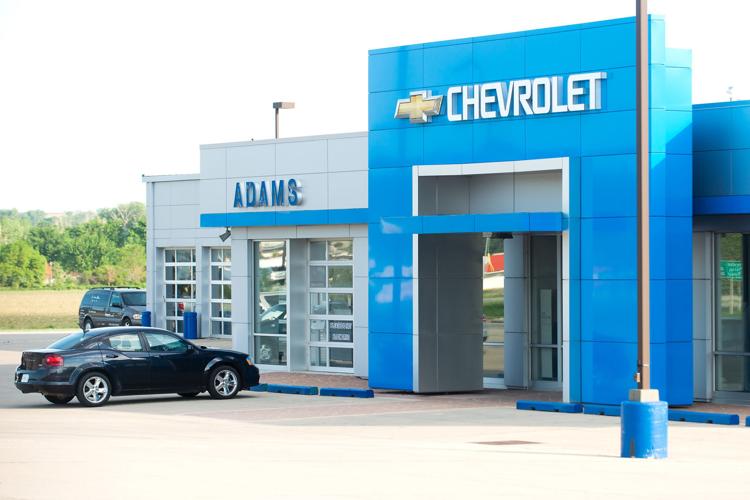 In late 2012, Adams Motor announced it had purchased the former McCormick Motors, a Ford dealership in Ida Grove that the McCormick family had operated for more than 60 years.
Ridout called Adams' Ida Grove dealership "a messy situation."
"In fact, when we went up there to do the audit, all the vehicles were in the name of the previous owner, they weren't even in the name of Adams Motor," Ridout said.
The DOT also "saw some issues" at the Adams Motor dealership in Manning, said Ridout, without elaborating further. The Manning site is a used car dealership.
Parrish, who has represented a number of auto dealers across the state, said he is not at all impressed by the way the state DOT has conducted itself during the investigation. 
"I am deeply disappointed that investigators for the state of Iowa would run around the state giving interviews that are obviously one-sided and not giving my client a fair opportunity in court," Parrish said. "I think they're trying to do something which is not correct, and that is try a case in the newspaper."