SIOUX CITY -- A bill to save Sioux City's garbage discount for seniors will die in the legislative "funnel" this week.
Sen. Jackie Smith, D-Sioux City, confirmed Wednesday that the bill she introduced last month to allow local governments to regulate garbage rates as they see fit won't make it out of committee by Friday, the deadline by which legislation must win committee approval to remain eligible for consideration this session.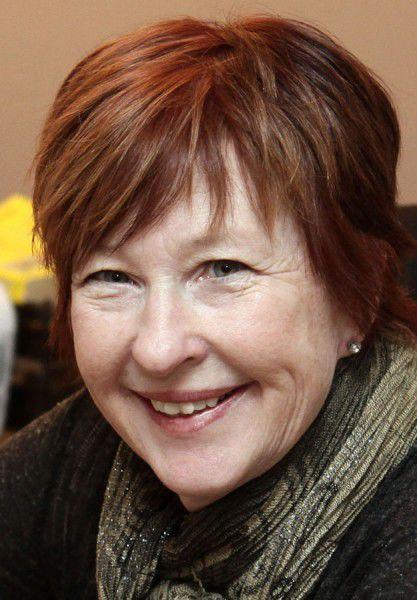 "It's not going to make the cut," said Smith, who said she has been receiving five or six calls daily from citizens concerned about the potential elimination of Sioux City's garbage discount. "By and large, it might not have gone the way I had wanted it to, but it still had a very good outcome, because people came together to address the issue. I think that's pretty cool. That doesn't happen very often, in my opinion."
You have free articles remaining.
The bill, as introduced, would've capped fees not just for city garbage and water, but for other utilities as well, such as electric and natural gas. Sen. Jeff Edler, R-State Center, chair of the subcommittee where the bill was assigned, had expressed concerns about its utilities component, according to Sen. Jim Carlin, R-Sioux City, who cosponsored the bill. Smith said she had an amendment ready to go to narrow the bill's focus from utilities down to garbage.
"That slowed it down a bit, but not that long. It basically was an issue that the chair of Local Government chose not to push any further and I really can't control that," she said. "I tried. I lobbied. But ultimately it's his decision to move it on or not."
The Sioux City Council voted unanimously Monday to defer a vote on the third reading of ordinance changes that would increase garbage collection rates, pending the outcome of Smith's legislation. Mayor Bob Scott has said the city could come up with another way to offer financial relief that would benefit seniors. When the council was first mulling elimination of the senior discount, some 4,200 seniors were facing an increase of $4.58 a month. The matter is expected to come under council consideration again on Monday.
At a Feb. 11 council meeting, City Attorney Nicole DuBois told the council the city should follow the state auditor's recommendation to end the senior discount because it puts the city at risk for a class action lawsuit.
According to an August 2016 report from the state auditor's office, which was released after an investigation into the Cascade Municipal Utilities, providing discounted utility service to certain customers based on age is considered a discriminatory rate and does not comply with requirements established by section 388.6 of the Code of Iowa. The City of Sioux City didn't become aware of the report until recently.
Copyright 2019 The Sioux City Journal. All rights reserved. This material may not be published, broadcast, rewritten or redistributed.